Smartphones and Tablets
You may use the Puffin Browser that supports the latest Flash Engine:
Available on the AppStore | Get it on Google Play
1. In Puffin, click the top-right "three-dots" button:

2. Switch on the "Request desktop site":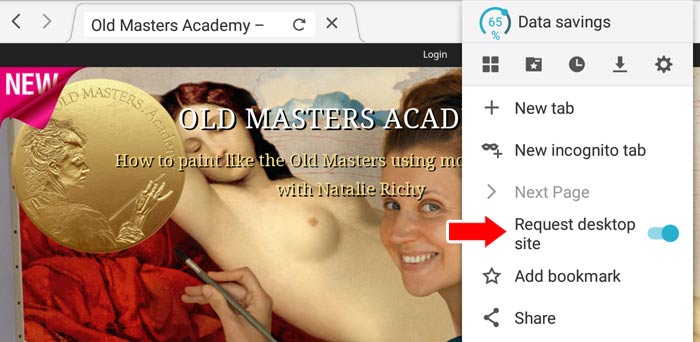 3. Refresh the Old Masters Academy video lesson page
Computers
Chrome web browser:
1. In Chrome browser, open any Old Masters Academy page and click the padlock next to the address bar. Then, select "Site settings":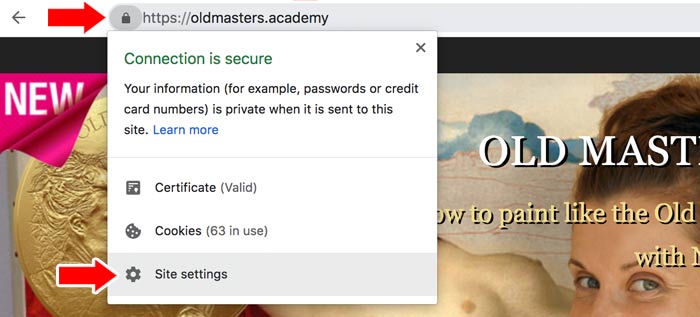 Alternatively, you may copy the bold line below and paste it into a new tab; hit enter:
chrome://settings/content/siteDetails?site=https%3A%2F%2Foldmasters.academy
2. Next to the Flash, choose "Allow" as illustrated below: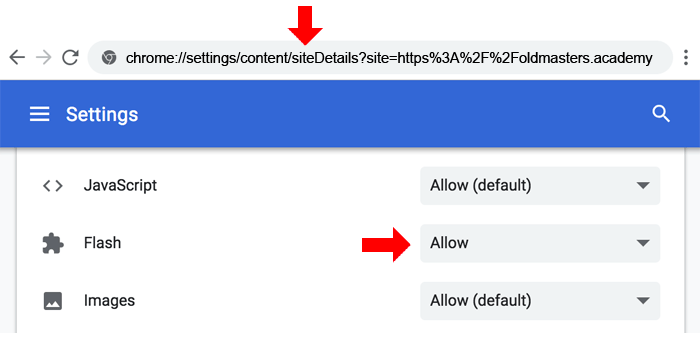 3. Refresh the Old Masters Academy Video Lesson page
(This needs to be done every time you restart Chrome. Thank you, Google)
Firefox web browser:
1. In Firefox browser, open the Old Masters Academy site and click the plugin button at the top. Then, click "Allow" and refresh the page: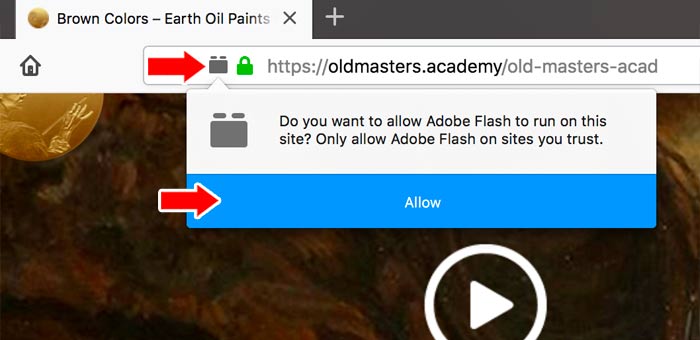 Other web browsers
For other web browsers' instructions, check this page »
Still have troubles?
Please visit this page https://www.whatismybrowser.com/ and check if your browser has Flash player installed and enabled.
If it is, but you can't play videos, copy the link that appears below the words "SHARE YOUR SYSTEM INFO WITH TECH SUPPORT"
Send us that link together with a screenshot of a page where video doesn't play and we will advise what to do.
Kind regards,
Old Masters Academy Support
Email: support@oldmasters.academy