Art Lesson 50, Part 1
Discover How to Draw a Human Face
Learn how to paint like the Old Masters!
Get the complete Old Masters Academy™ course for only $487
ENROLL NOW!
« Back to the Art Lessons List
How to Draw a Portrait of a Girl with a Pencil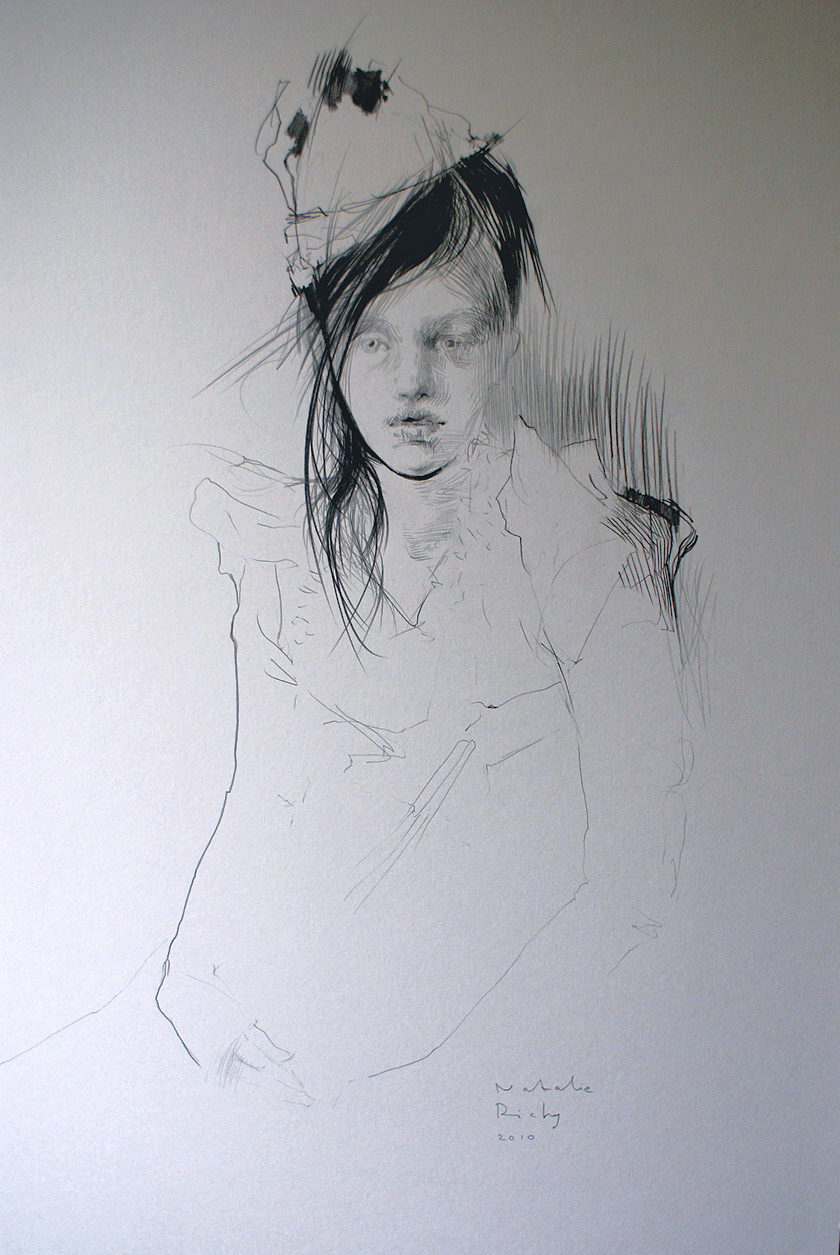 In this video lesson you will discover how to create very effective artworks with minimal means.
Good quality paper is essential for this kind of artwork. Ideally, paper should be strong enough to take a sharp graphite pencil and it should also be eraser resistant. You can search your art supplies shop for paper that is suitable for drawing, in the required size. Don't be tempted to replace drawing paper with watercolor or sketching paper, even if you like the surface texture. Watercolor paper is not as resistant to a rubber eraser as smooth drawing paper is.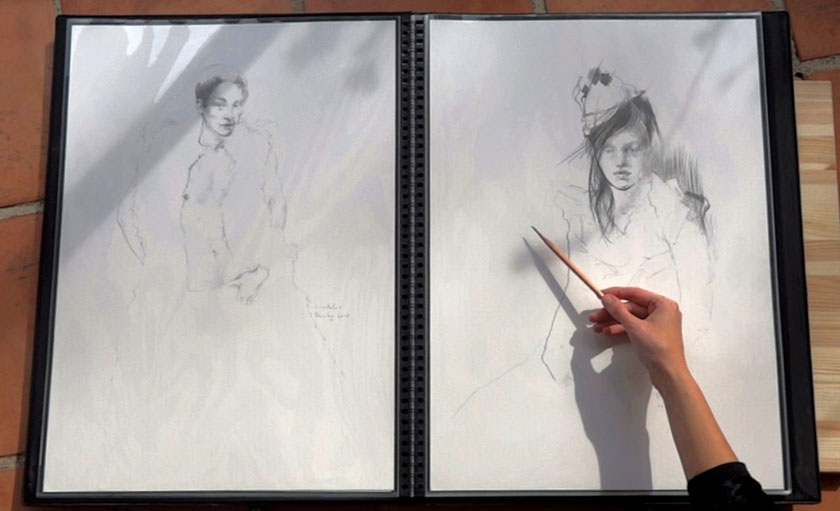 We have chosen a 42×59 cm sheet of paper for a reason. A portrait of the character with a face measuring 9 cm will look good on this size of paper. At this size, you will be able to portray the facial features with a few precise pencil strokes. If the portrait was larger a different technique would be required – a few precise pencil strokes wouldn't be enough. For a larger portrait the strokes would need to be big and bold.
At least two kinds of pencils are required. The HB pencil will be used for most of the work. Only the darkest places in the portrait will be touched with the B4 pencil.
We are starting with a quick sketch. This is not a portrait of a particular person; it's a freestyle composition.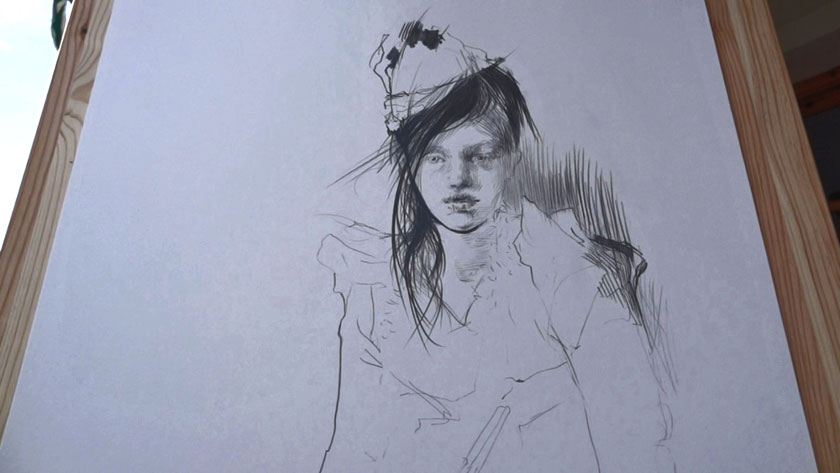 This type of artwork can be done in the following way: you come up with an idea for a composition. You make an approximate sketch of it. Then you search for some suitable photos with a face and body position that are similar to your sketch. Now the most interesting part of the drawing begins – by looking at the photos you can improvise and create your own vision of the character. Why should you use these photos? The photos will help you to define the right proportions in the drawing. Use your imagination, adjust facial features, add something new and you will end up with a brand new artwork, one in which no one could find any similarities to the photos you used.
Learn how to paint like the Old Masters!
Get the complete Old Masters Academy™ course for only $487
ENROLL NOW!