Art Lesson 45, Part 1
Discover How to Paint Figures in Oil
Learn how to paint like the Old Masters!
Get the complete Old Masters Academy™ course for only $487
ENROLL NOW!
« Back to the Art Lessons List
How to Transfer Drawing to Canvas for Painting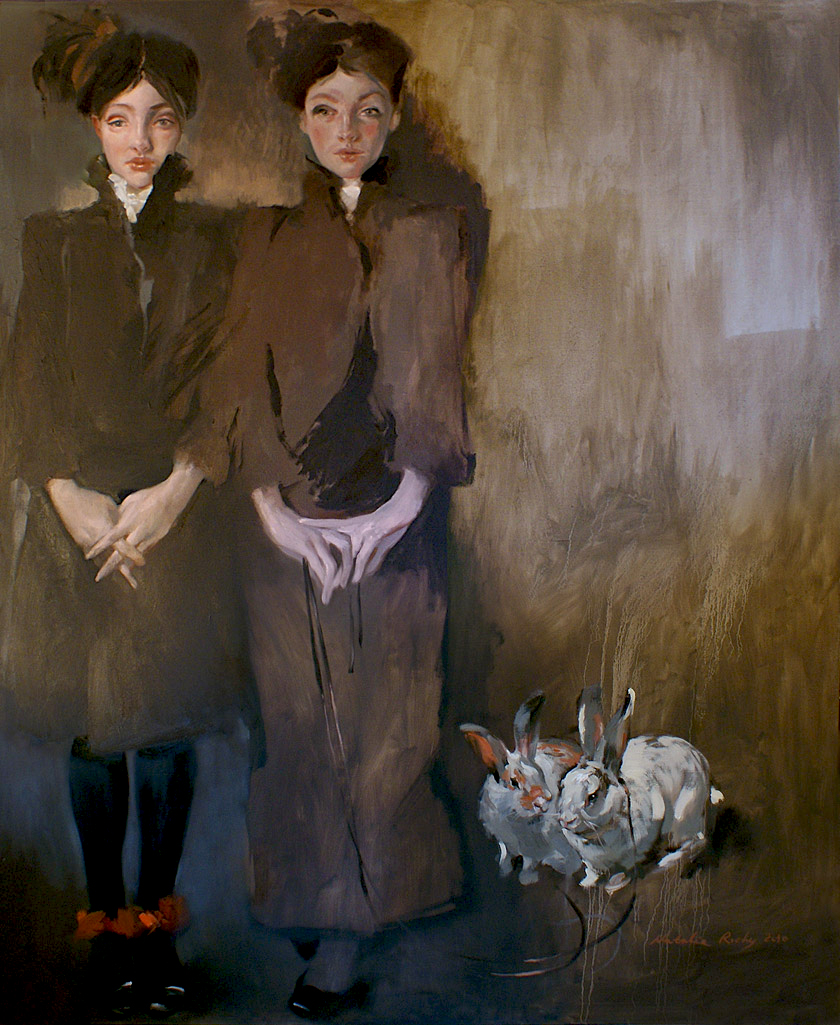 This video lesson will introduce you to the creation of the painting named "Disciples". It is made in oil on the canvas and measures 59×47 inches. The canvas is primed with the light-grey tone. This tone is a mix of the white gesso with a little black pigment. Painting on the colored canvas was common in the previous centuries. The color of the canvas serves as the base color to paint the picture upon.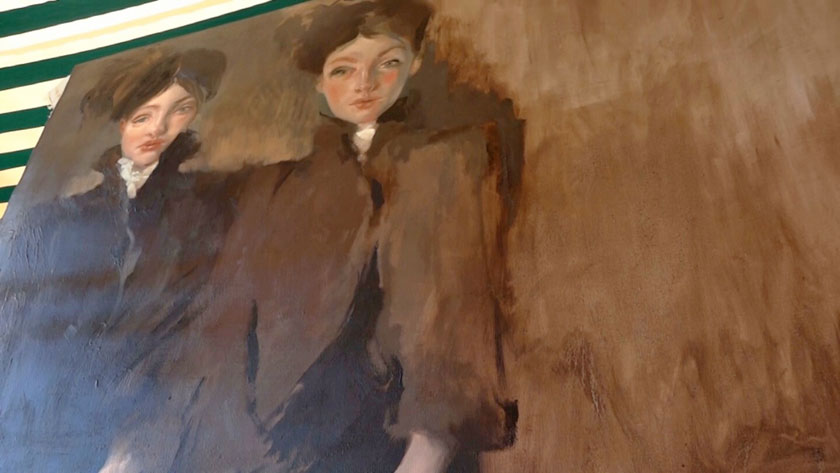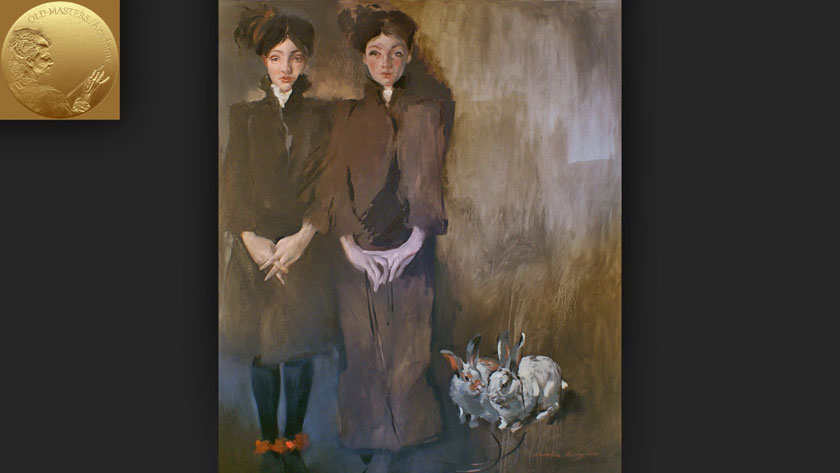 The picture begins from the initial sketch on the paper. The second step is the transfer of the image to the surface of the canvas. There are several methods of drawing a transfer. They are covered in numerous Web Art Academy video lessons. For this particular painting we shall use a freehand one. The intention is to keep the locations and proportions of the drawing according to the sketch.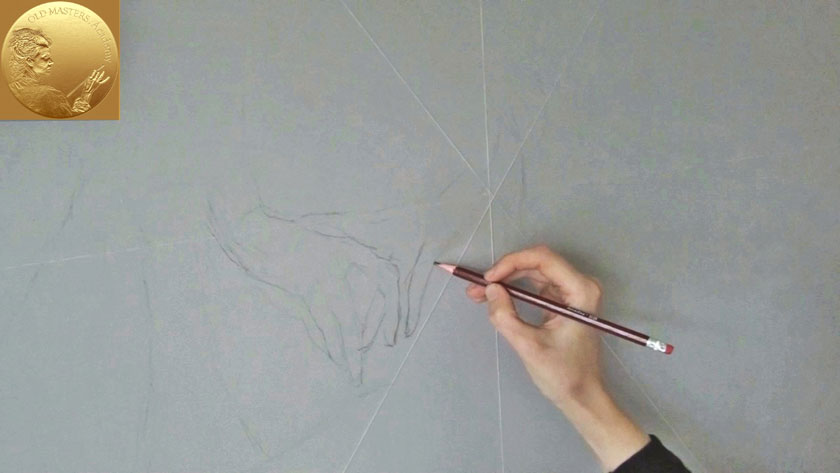 The sketch is much smaller than the canvas. So we have to make sure that the proportions of both: the sketch and the canvas are identical. We place twelve nails on the edge of the canvas in the following order. When all the nails are done, we tie a white thread between the nails as follows.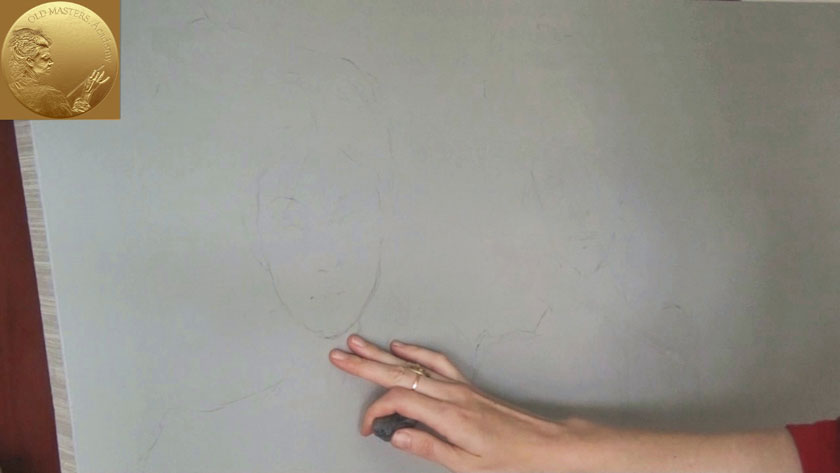 These threads serve as the guide lines for the drawing. The same line pattern is placed on the top of the sketch. Threads will be easily removed after the drawing transfer not leaving a trace. Now we are ready to make a freehand drawing on the canvas. Using the thread lines as the guides, we transfer the drawing with the approximate precision using a simple graphite pencil. When drawing with the pencil, use slight pressure – the drawing shall be just visible enough to indicate the position of the masses, the key-points and the relative angles.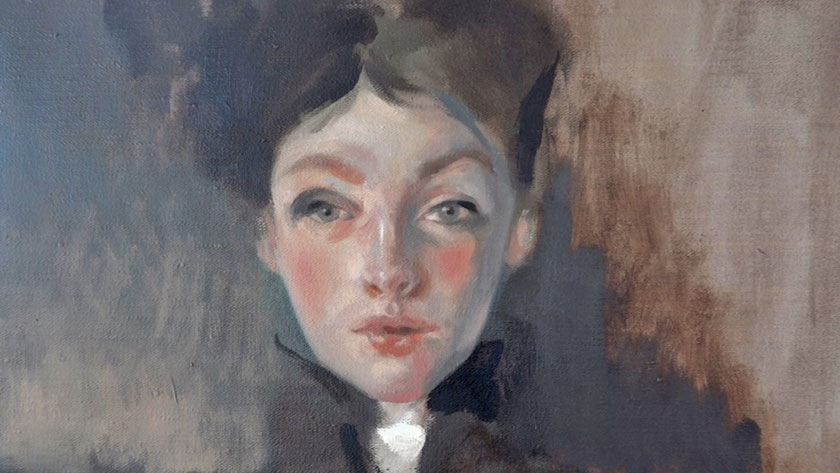 Once we have finished the pencil drawing, the thread lines can be taken off as they have performed their purpose. Once you have done the drawing in a graphite pencil on the canvas you may lighten the drawing and remove the unnecessary lines with the help of a rubber.
Learn how to paint like the Old Masters!
Get the complete Old Masters Academy™ course for only $487
ENROLL NOW!