Art Lesson 48, Part 2
How to Paint Using the Flemish Method
Learn how to paint like the Old Masters!
Get the complete Old Masters Academy™ course for only $487
ENROLL NOW!
« Back to the Art Lessons List
How To Paint a Dead Layer Using the Flemish Method of Oil Painting
When the underpainting is complete and the oil paint is dry, we proceed to a second stage of the painting – dead colors.
Dead colors technique was often used by old painters especially for portraits. The name of this method comes from the cold "dead" colors in which initially the portrait was painted. These days, when so many painters go straight to the full color picture skipping underpainting and dead color layers in particular, such a technique may seem strange.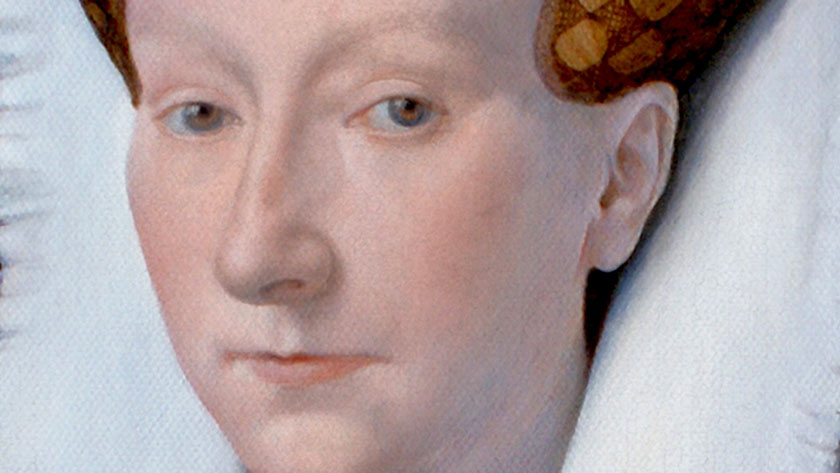 There's a reason why old masters did use cold colors. Paintings, especially portraits were made in the multi-layer technique. Such a technique implied that every layer had its purpose and was necessary to achieve the end result. And that end result was impossible by any other means of color mixing.
Every layer contributes to the whole palette of the painting and to the optical mixture of colors. Thus, the very special effect of the wealth of colors and the depth of tones and shades is provided.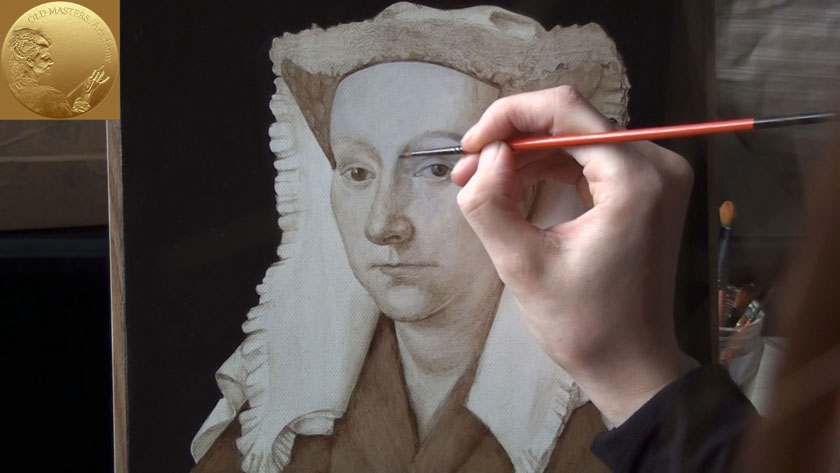 To create a dead color painting you should use the mix of Titanium White (or flake white) with the blue paint as Ultramarine Blue with a small addition of earthy brown colors (Burnt Umber or Raw Umber).
According to the general rule, the lights were painted thicker, moreover, in the dark places the paint was spread thinly.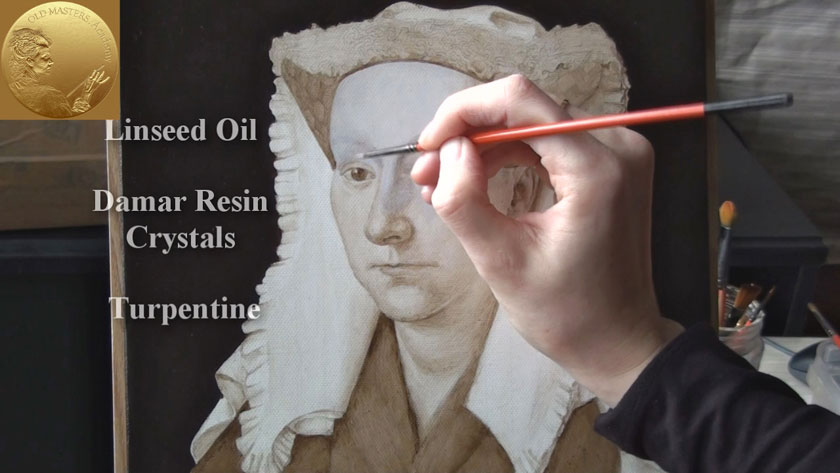 As a medium you can use Liquin Original or Liquin Fine Details. Some artists use a three component mixture for oil paint medium – Linseed Oil with Damar Resin Crystals and Turpentine. You can make such mix yourself. First, take Damar Resin Crystals and dissolve them in Turpentine. After filtering this liquid can be mixed with Linseed Oil to get an excellent medium that can be used for painting and glazing.
When making a copy of a portrait, try to achieve more than a mere likeness. It is also very important to follow the techniques that were used originally by the old master. Do your best not only to feel deeply the methods applied by the artist, but also try to imitate the brushstrokes as well as the painter's manner.
Learn how to paint like the Old Masters!
Get the complete Old Masters Academy™ course for only $487
ENROLL NOW!