Art Lesson 46, Part 9
Discover how to make a Portrait Drawing in Flemish Style
Learn how to paint like the Old Masters!
Get the complete Old Masters Academy™ course for only $487
ENROLL NOW!
« Back to the Art Lessons List
How to Add Final Touches to a Portrait
We almost finished the portrait. Look at your work and give it last touches required.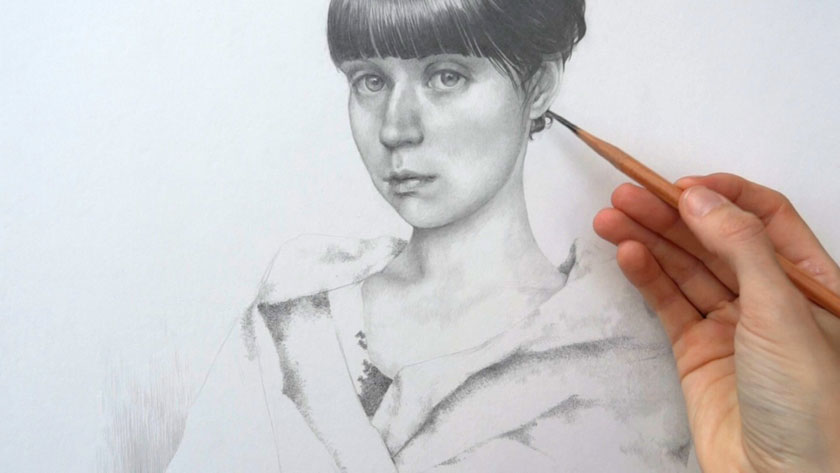 Portray the person looking directly at the viewer was something quite new at North Renascence at the turn of 15 and 16 centuries; in the Netherlands this technique occurs for the first time in van Eyck's portraits. Nowadays nothing can surprise viewer in art. Thousands of portraits looking directly at you from canvases won't cause a sense of astonishment. But only imagine, in times when sacral art played the main role in art, secular portraits serve pure functional role not only to document the appearance of sitter but show him or her full of Christianity virtues. And in such limitations the direct glaze of sitter might considered as too liberated.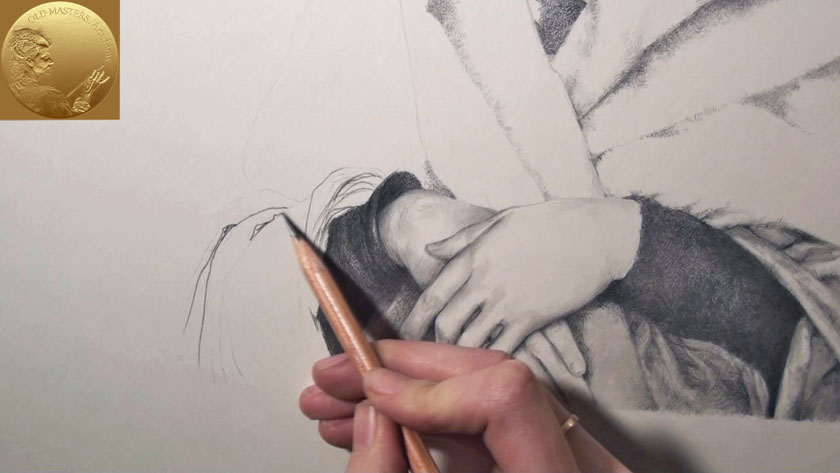 Returning to the process – by looking at your drawing from the distance you can find out what exactly your drawing is lucking of. Look at tonal masses, at general impression. In this case the artist decides to make some adjustments to enforce lower part of the drawing. And make the part under hands a bit darker in mass with more expressed folders and cast shadows. Comparing with it the whiteness of dorsum would be more extended. It becomes natural, gradual transition from darkest area under the hands to lightest part of dress.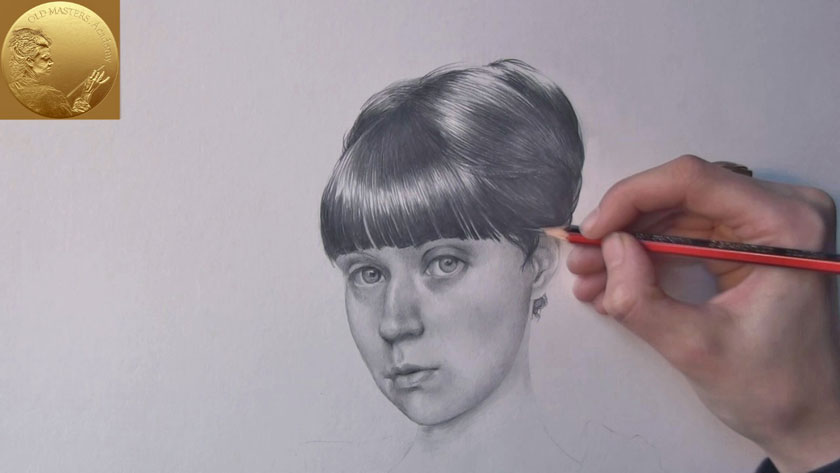 When you begin a new drawing, it is a good idea to revise works of great masters. If you do this carefully and thoughtfully, and take in a full enjoyment, your eye will unconsciously be lead to see in nature some of the qualities of the master's work. And you will see the subject to be drawn as a much finer than would have been the case had you come to it with your eye unprepared in any way. Reproductions are now so good and cheap that the best drawings in the world can be had for a few pence, and every student should begin collecting reproductions of the things that interest him.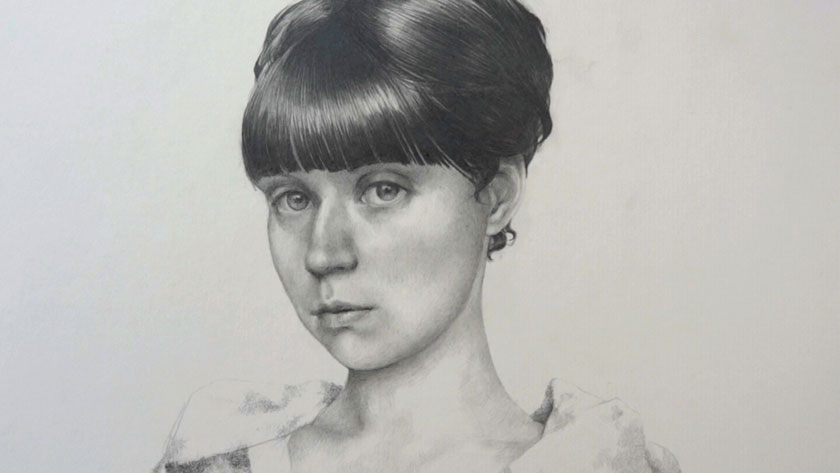 It was a great journey to go through making the portrait from the concept idea to the very end. We hope you had enjoyed the process and have learned some new tips and techniques you can now use to perfect your drawing skills.
Learn how to paint like the Old Masters!
Get the complete Old Masters Academy™ course for only $487
ENROLL NOW!