Get personal, unlimited one-to-one tutoring by the Academy teachers, which is custom-tailored to your skills and needs
One-time payment – Lifetime membership
Special Offer: $897 USD (Save $100)
---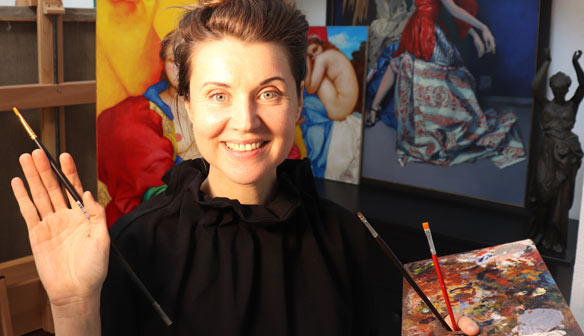 Personal Tutoring
As an Old Masters Academy Correspondence Course student, you will receive dedicated, one-to-one tutoring, which is unlimited, comes for a lifetime, and is tailored to your individual skills and needs. This is as good as having your very own art tutors for a lifetime for a one-time payment. No other art college or university will ever offer you the same opportunity.
In this course, you will cover such topics as:
Art materials
Color theory
How to mix pigments
How to prepare support for oil painting
How to transfer drawings
How to paint in monochrome and with limited color palette
How to use different painting techniques such as alla prima, multi-layer, Flemish and the Italian ways of painting used during Renaissance and Baroque
How to paint realistic portraits and figures in oil
As well as any other oil painting topics you would like to learn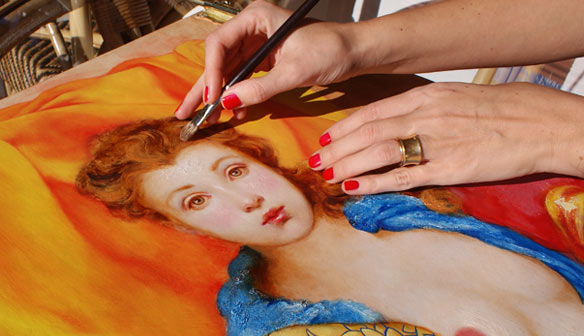 How it works
Upon enrollment, we will assess your current level of art skills.
Your art tutors will provide you with a full comprehensive critique of your skills and advise what needs to be improved.
A custom-tailored art curriculum will be created for you.
You will receive up to 50 art tasks one-by-one together with detailed instructions that will help you to achieve a greater level of oil painting skills.
You will learn step-by-step how to paint in oil like the Old Masters using modern materials.
Your skills will be assessed as you go task by task. You will know precisely what you have to work on at every step of the curriculum.
You will also have unlimited access to 61 oil painting and drawing video lessons — more than 30 hours of playing time.
You can study at your own pace. There are no deadlines; your membership is for lifetime.
You will also have a place in the online Student Gallery to exhibit your artworks, which gives you access to the art community of fellow students and visitors.
Upon completing the course, you will receive the Old Masters Academy™ Diploma of Excellence in your name.
This is your unique chance to get a lifetime academy membership and one-to-one personal tutoring from a dedicated team of art teachers
Do not miss this once-in-a-lifetime opportunity!
One-time payment – Lifetime membership
Special Offer: $897 USD (Save $100)
---
Here's how the Old Masters Academy Correspondence Course compares to an art college: