How to Paint Tonal Values of a Sphere
Understanding tonal values is very important for every fine artist. Arguably, values are more important than colors in painting. For example, if you paint an apple, you may depict it in any color of your choice – green yellow, orange, red or anything in between; it will look like an apple as long as its tonal values are depicted correctly. The same in painting portraits. A portrait will look convincing and believable not only because the right use of colors, but also due to correct tonal values.
Portraits, figures, organic objects – all have some round shapes. Portraying their tonal values believably greatly helps in making realistic artworks.
The theory of tonal values is quite simple – surfaces that face the light-source will have lighter values than those surfaces that are turned away from light or in shadow.
All tonal values can be divided into three groups:
1. Lights:
– Highlight
– Light
– Local light
2. Mid-tones:
– Light Halftone
– Middle Halftone
– Dark Halftone
3. Shadows:
– Core Shadow
– Form Shadow
– Reflected Light
– Accent
There is also the Casted Shadow with dark Umbra and diffused Penumbra.
Please note, some other sources may name tonal values differently or even propose a different number of values. This doesn't change anything. Values in life will depend on the surface and light, not on terminology.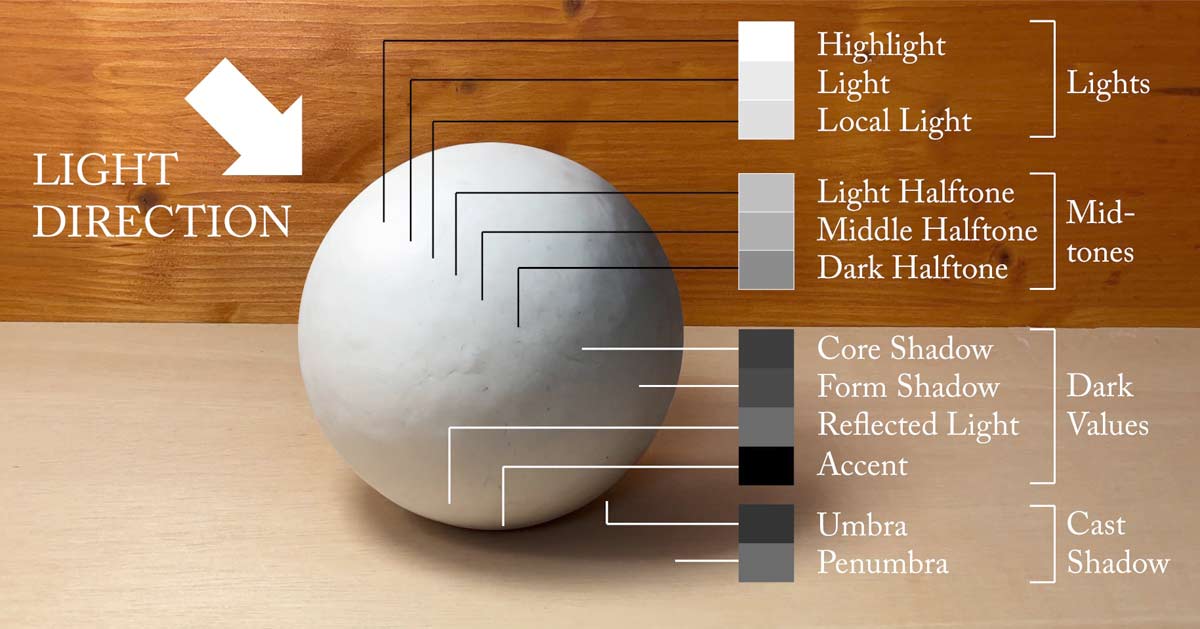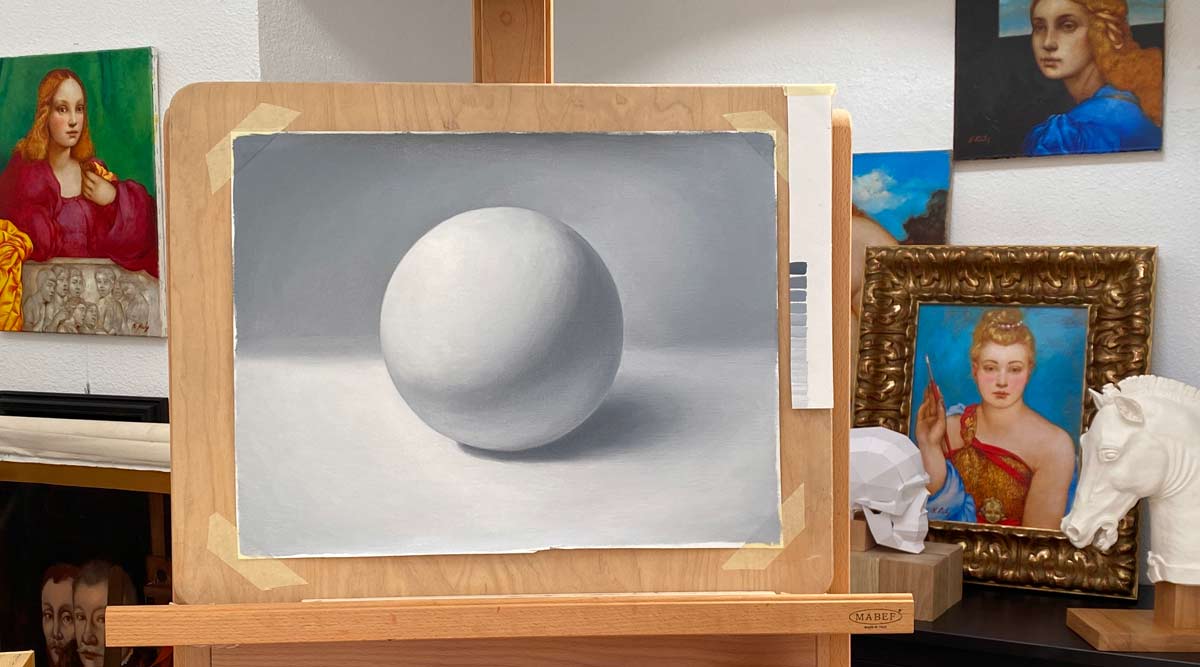 To learn how to paint like the Old Masters, enroll now!
Old Masters Academy Online Course
A self-study, self-paced online video course for you to improve your oil painting skills and learn how to paint with modern materials using traditional techniques of the Old Masters
Instant access to all 61 multi-part video lessons
Lifetime membership without deadlines
Unlimited support from the Academy tutors
Constructive critiques of your artworks
Member access to the Academy's Art community
Place in the Academy's Students Gallery
Members-only newsletters and bonuses
Old Masters Academy™ Diploma of Excellence
Lifetime membership
One-time payment: $487
Correspondence Course + Online Course
The ultimate choice if you who would like to receive personal, one-to-one tutoring from the Academy teachers, which is custom-tailored to your skills and needs
Everything in Online Course, plus:
Dedicated team of art tutors
Assessment of your current level of art skills
Personalized curriculum tailored to your skills and goals
Up to 50 practical tasks with by-task assessment
Unlimited one-to-one personal coaching with detailed per-task instructions and feedback
Artwork critiques and results-oriented guidance
Lifetime membership
One-time payment: $997