Artwork by Deborah Symons
Woody Allen has often been quoted as saying, "Those who can't do, teach. Those who can't teach, teach gym." I beg to differ: I am a teacher of Art and English at a high school for teens with learning difficulties and challenges with anxiety and depression, but I am also an artist and a passionate life long learner.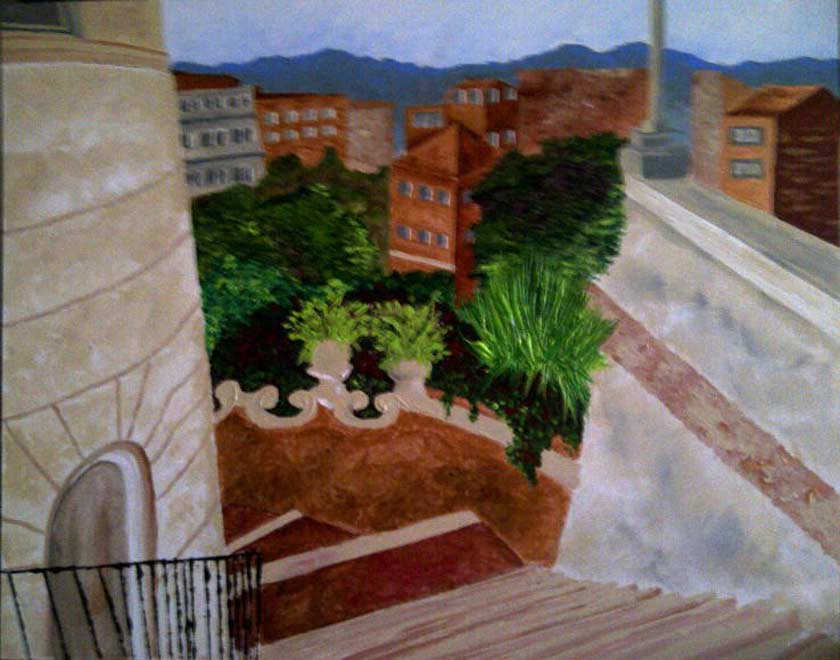 I am basically a self-taught artist with an enormous library of instructional books, art history books and art magazine subscriptions, as well as DVD's. I comb YouTube for fabulous lessons and newly shared wisdoms to share with my students. I initially gained the opportunity to teach Art full time, in addition to English, based on my passion and success with passing on a variety of skills and experiments to my students, but my opportunity is also based on the substantial difference Art makes in the lives of my students who embrace Art for its therapeutic benefits.
I share the results of my own paintings and drawings, as well as my new discoveries and experiments, with my students who respond enthusiastically to having a rapport of sharing with their teacher.
My greatest artistic challenge now is that I recognize that I have reached a plateau with my own painting. I would love to have the personal support of an Old Masters Academy tutor who could provide constructive critiques of my paintings and drawings and offer me custom-tailored advice on how to improve my art skills. I think that the Old Masters Academy course is awesome and I would covet the opportunity to learn time-honored oil painting techniques of the Old Masters, not just for myself, but also for the benefit of my students who are tickled to have a teacher who actually engages in Art and learning regularly. It would be an honour to be their role model.
deviantart.com/deborah-symons/gallery/