Artwork by Angus Johnson
I have always enjoyed art from a very young age.
My grandfather turned a butchers shop into an art gallery.
And when we went to visit I slept inside the gallery. Staring into this large painting until sleep came….
Another time. We were travelling. And went to Paris. Yes I went back to the Louvre. Three times. Never long enough!
One of the galleries was closed. But I waited for the staff member to take my camera. So I could at least see the greats…..I waited 2 hours.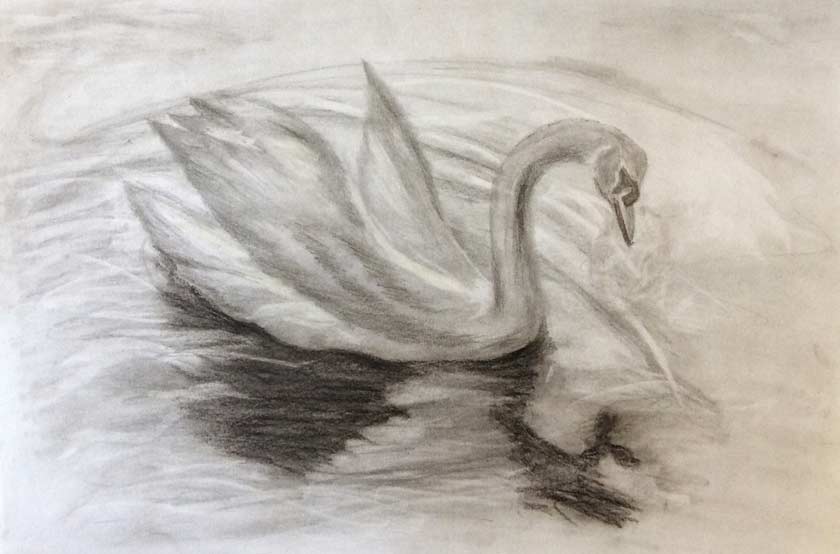 I have completed a trade in industrial instruments and also a management degree. Worked in construction and management.
Life now time for me to dig deeper into practicing my art…not just looking from the sidelines.
My ideal is to learn the techniques… William Bouguereau my favourite.
To see the depths of form and light contrast with the dark. To make paintings that jump and lead the viewer on a journey of wonder. This is my dream.
I think the old masters academy will give me the discipline. And guidance to go deeper in my passions for painting.
If you want to vote for me. It will help me reveal my inner soul.
To show people some joy. And smiles. To feel as well as think deeply.
The picture I submit is done by crushing the graphite. On sandpaper, and then smudging with a tissue. I used a little charcoal for the shadows.
facebook.com/angusjohnson100