Artwork by Cath Stevens
I am a very happy French woman of 55 years old. I am an accountant in my husband's real estate business. I have 3 children, a 28 years old son and twins, 24 years old daughter and boy.
I discovered drawing on a famous french website 10 years ago named Signus. I followed courses in oil painting according to the technique of Flemish painters and courses of watercolor. I take every opportunity to visit fine art museums and sketch occasionally.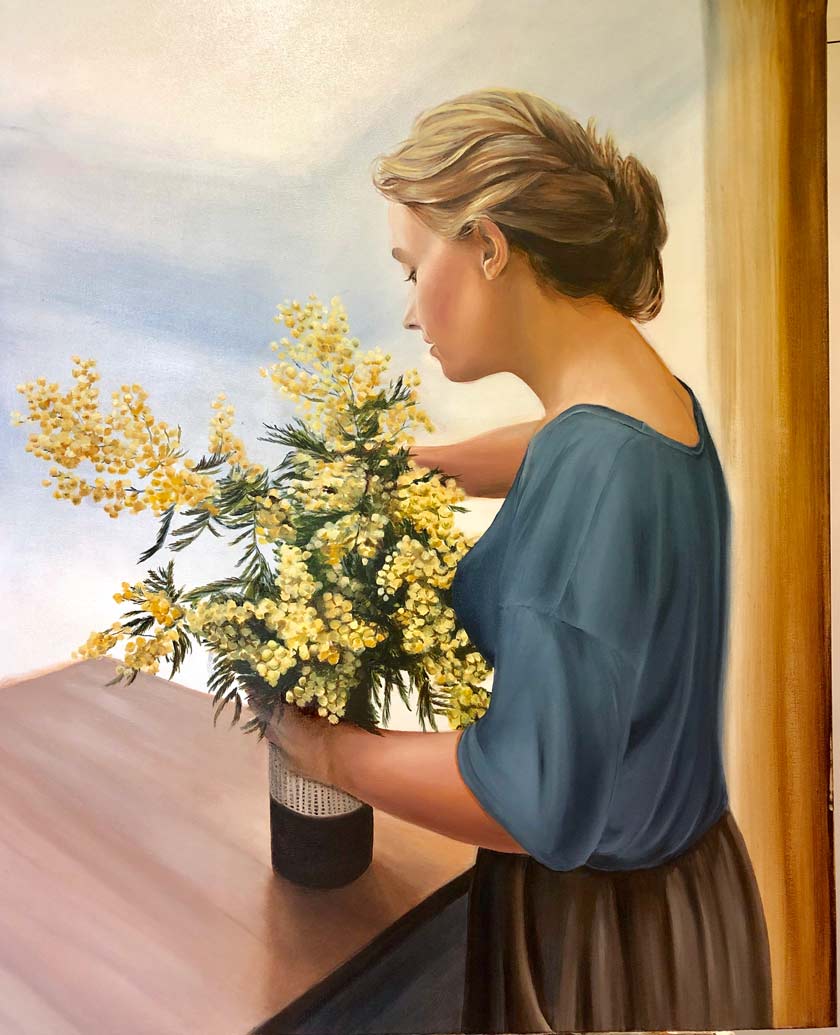 For the past two years, I have participated in competitions and exhibitions. I won several awards and sold some of my work. It encourages me a lot to continue to progress. Now, I would like to learn how to make portraits and study composition in paintings.
I discovered Old Masters Academy on Instagram. What Natalie Richy does is exactly what I like. I am very admirative.
I am a very hardworking woman and I think I could learn a lot in the Old Masters academy course. It would be a very good opportunity for me. The city where I live is too small to find courses of this quality.
I hope that you will vote for me. I always had friendly exchanges on art on social network. I take painting as a very interesting and exciting activity. It's a passion that is very rewarding in my life. I share it with friends and family. It brings me lots of moments of happiness (and also doubts !).
So vote for me, I will do my best to be worthy of your great academy.