Artwork by Tom Fleck
I am a graduate of the Columbus College of Art and Design 4- year Bachelor of Fine Arts program. Upon graduation, I began my formal career as an artist for advertising studios in Chicago and Atlanta. I continued on this path as a freelance artist for commercial art for 20 years with agent representation.
Art has always been a life-long connection for me. Every Saturday morning as a child, I would watch John Nagy's TV show " Learn to Draw". I would have my drawing pad, pencils and eraser in hand trying to duplicate what I was watching and took every opportunity during the commercial break to catch up on the results. In the early years of grade school, I would be doodling or drawing in my notebook while my teacher would be lecturing. Some years later, at a High School class reunion a class mate told me that he still had some of my drawings that I had done in grade school – to say the least, I was very surprised yet flattered at his statement. My pursuit was to become an accomplished artist, and throughout my life it has been passion.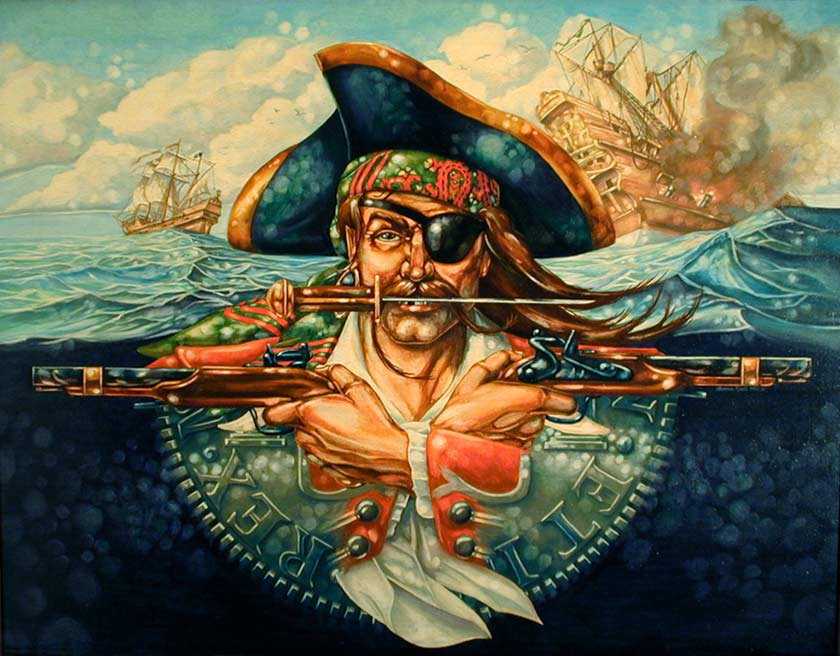 As a freelance artist, it was necessary for me to expand upon my college skills and learn different techniques for various client's assignments to include pen and ink drawing -which I grew particularly fond of as I pay great attention to detail. Creating magic marker comps represent the final art work was also enjoyable. Watching storyboards come to life prior to television commercial production was always a new story to tell and bring to life.
Perhaps the areas I enjoy the most is airbrush and oil painting. Painting with an airbrush defining layers of the image, and watching it come to life has always brought me great pleasure and was my specialty for commercial assignments. The masterful techniques of fine art and old-world techniques I believe represents the true essence of art culture. It speaks to the quality of art form.
In art there are many creative variations to achieve the end results – however understanding technique, concept and refinement allows the artist to excel fueled by their passion.
After viewing some of free videos of Old Masters Academy, it is obvious to me that they are dedicated in their approach and preservation of concept, technique, and instruction. Anyone who wants to see and learn how every detail in a master painting was created- can learn to see how to achieve these results. Thank you for recording and preserving such valuable information.
With my deep appreciation for art and art technique, it would be a wonderful gift to win and have this opportunity to access to this knowledge. No matter the artists experience, we are never too old to learn more. Thank you for having this contest and for the opportunity to enter!
facebook.com/tom.fleck.520