Artwork by Sharu Anjirbag
Art is Meditation – I paint for the sheer joy of painting. I am guilty of having way too many ideas in my head and starting multiple projects at the same time . Completely self taught, I have stumbled and struggled on my way to painting professionally but no one's complaining – What a ride it has been! Over the years I have painted various subjects for a variety of clients in India and overseas and every single commission has been a Joy to work at.
And the journey is not over yet…In fact it is just entering the most exciting phase .All the paintings I do revolve around the idea of Joy and Abundance. I have worked on Landscapes, Portraits, Abstracts, Mixed Media and in whatever I paint I incorporate the idea of Abundance .
I paint all my paintings with the wish that they may bring Abundance and Joy to my clients.I am happy to be a "Peintre d'Abondance'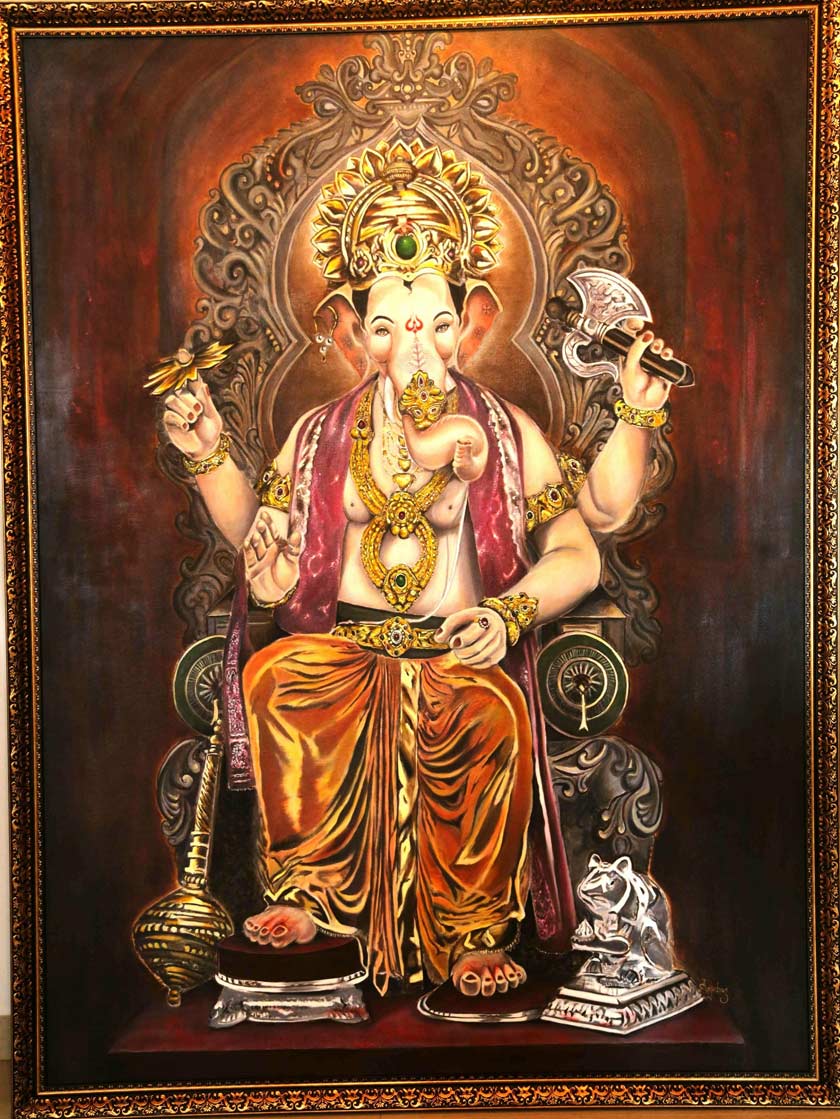 I want to learn to bring the same beauty and finesse in my painting which the Masters of the Past had. I think only Old Masters Academy can teach me that, having seen your content and also followed you for over a year.
In fact a few of the techniques of Verdaccio and layering that I used in this attached painting and the folds of the cloth etc…were all learned from your website.
If I win this Course of the Old masters Academy (besides going mad with JOY) I will start to learn all that we don't have available in my country and that which would otherwise be unaffordable for me. I have taken part in three national art exhibitions and nowhere have I seen paintings done in the style of the Old Masters. I wish to bring those painting styles in my next works for the exhibitions.
People don't know me , have never seen me…but a true and sincere artist is one who can communicate to her viewers through her painting. Been entirely self taught and no one to guide me I have put in my heart and soul and a lot of hardwork in learning to paint like this and am excited to work harder. I think at a subconscious level people will be able to see that when they view my work. And I think something inside them will prompt them to vote for me.
Yours in Art
Sharu Anjirbag