Artwork by Sue Marie
Hello there, I'm Sue, and I am currently a college student studying art.
To me, art is a careful cooperation of acquired skill and personal expression. Throughout my life, I've always felt a strong need to create artwork, both for the sheer fun of it, but also because I wanted my ability to improve. It wasn't until college that I realized and ultimately decided that I should strive to make a career of my passion.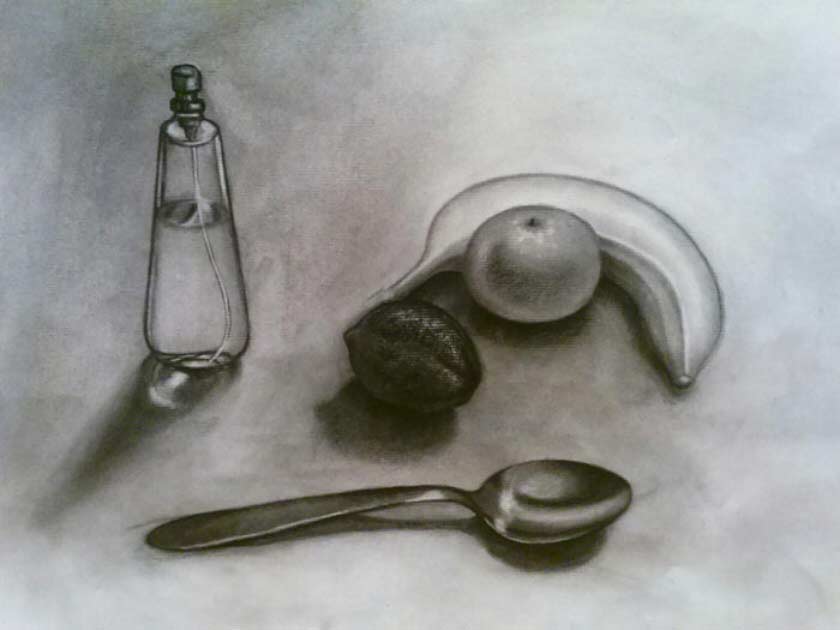 I've come to learn about many types and styles of art, but above all I admire the beautiful, classical artwork of the old masters. Unfortunately, I've found that as I study art in my classes, I don't have the opportunity to improve my skills in the way I want. Other types of art like abstract, cartoons and stylized illustrations are very popular right now, and it seems like classical fine art is not getting the attention it very well deserves. For this reason, I am interested in the Old Masters Academy.
I think the Old Masters Academy course would be an excellent way for me to learn to become the artist I want to be as I continue my education.
I want to learn to draw with a more expert hand and create stronger, more satisfying works of art. I'm particularly interested in improving my anatomy because I love figure drawing, which is another reason I would love to study under the Old Masters Academy. I want my drawings to demonstrate elegance and beauty, but also knowledge and mastery.
I think the Old Masters Academy is the exact sort of resource I've always wanted – a solid foundation for learning fine art from brilliant artists. It would be like having an entire private world available to me whenever I need. Just the thought of learning so much inspires me to draw. I am always so impressed whenever I watch the demo videos and I feel encouraged to improve my own drawing skills. I want to win the Old Masters Academy course because I have the unending desire to learn and master drawing. It only feels natural.
I hope people vote for me because they believe I will make good use of the Old Masters Academy course. If I win, I can study fine art drawing alongside my college education, which would be a dream.