Paintings by Lalo Celi
I started painting about 8 years ago, although a year or two in that time have gone by when I have not touched a brush.
One of my daughters asked me to paint something for her, anything she said, so I did and it was my first experience with oil paint. Because of her love for Tennis I painted and abstract that depicted the four major tournaments in tennis, each was represented by a color, I used four canvases, two of one size, the middle one slightly bigger, and one smaller that showed a tennis ball with the shape of a heart between clouds. I fell in love with oil paint.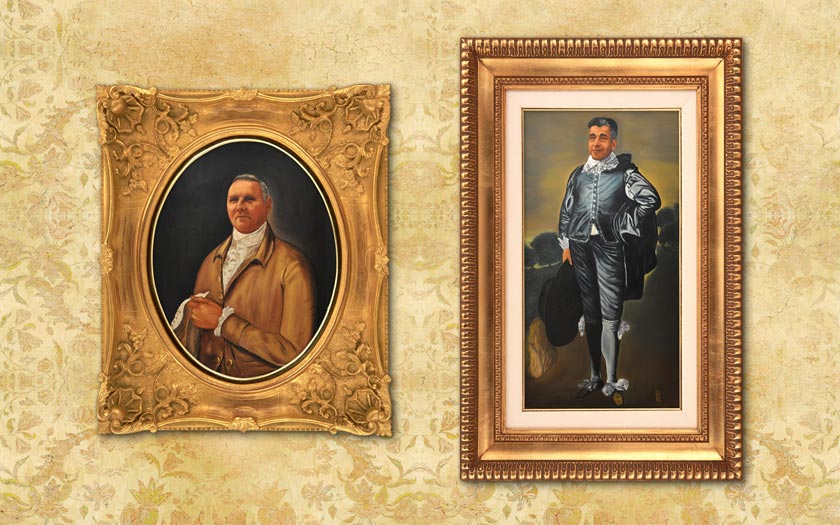 A few months later I visited my cousin in Connecticut, he took me to Yale University's museum, and while admiring the permanent collection which has paintings from the 1600 through 1800, my cousin began to laugh as we stopped at a full-body portrait of some guy dressed in yellow tights, so I decided at that moment that my first portrait would be of my cousin dressed in tights.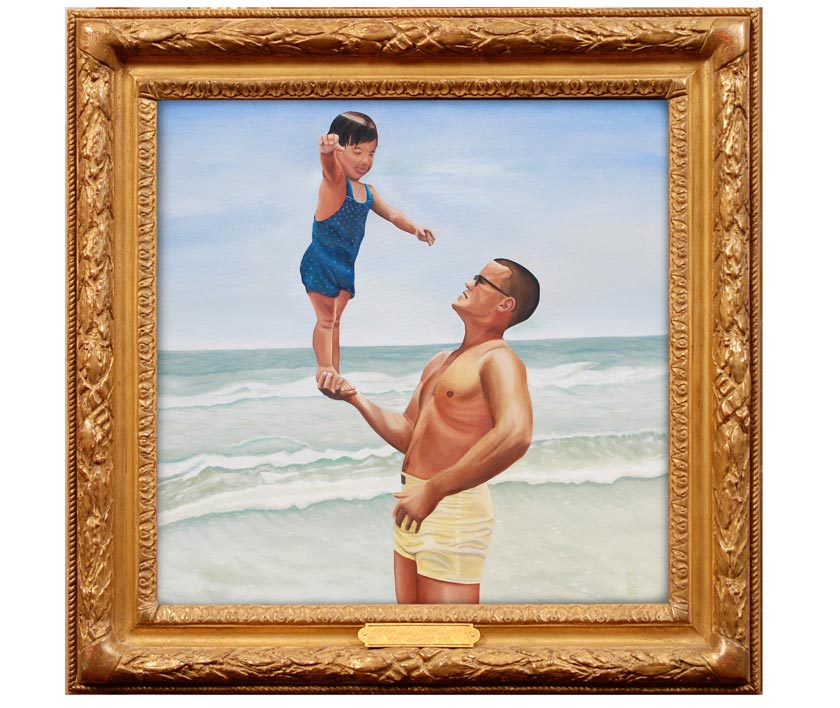 I painted the famous "Blue Boy" by Thomas Gainsborough, with my cousin's face, I also painted his partner, who is a good cook, from an old Mozart painting where he is holding sheet music and exchanged it for a recipe.
I was surprised how well these two came out, but the best was the joy it brought everyone when they saw it.
Since then I have painted many portraits, all given as gifts to family and friends, maybe one day my skills will be commissioned, that is the goal so that I can paint every day.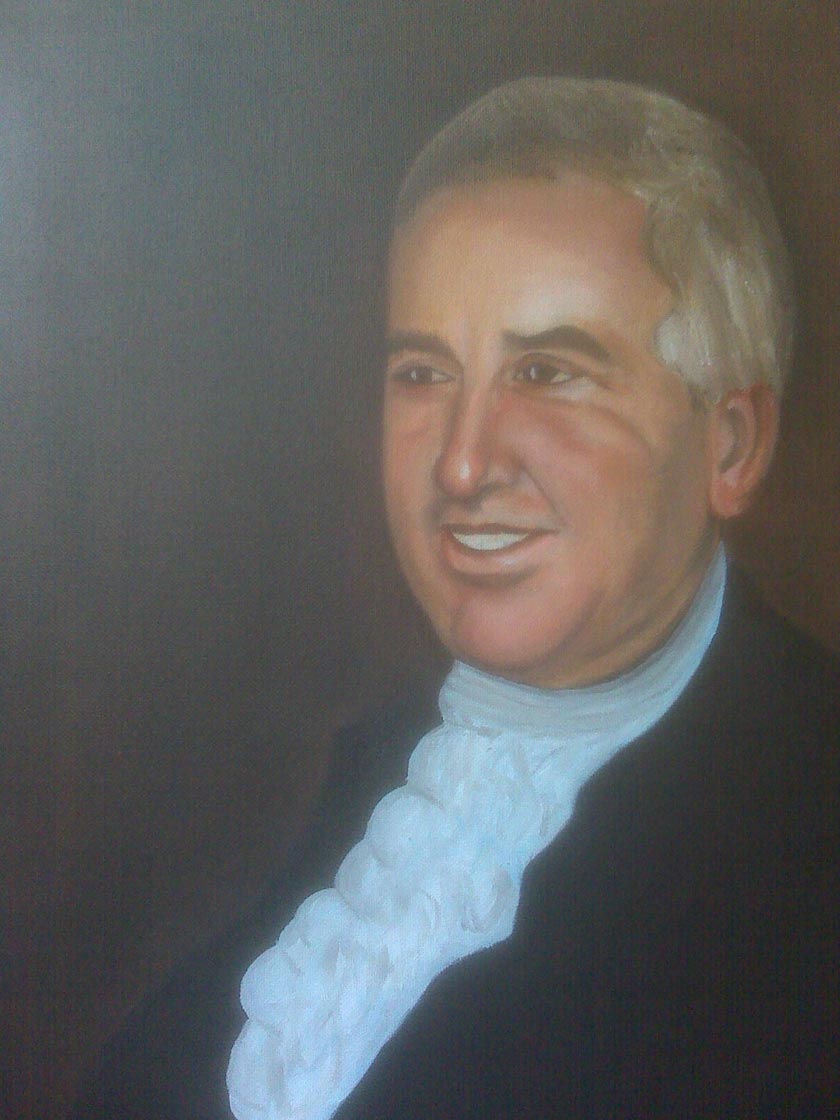 One of my favourite paintings was one I did for a friend whose dad had passed away, she found a 5×7 picture of her and her dad at the beach when she was only three years old, she is doing a balancing act on her dad's hand, so I made a 48×48 painting of that moment.
After about a year without touching a brush, I just completed a portrait of someone who has dedicated his life to help kids stay off the streets by teaching them golf and life lessons, and though his work of 18 years, he has managed to send kids to college with golf and academic scholarships.