Paintings by Sandra Bellestri
Medium, that is. Throughout my 64 years not only was I asked that question by almost everyone I know but I had to ask myself as well.
I'd love to think I'm fairly good at everything I've tried. Pottery, Acrylics, Watercolors, Sculpting, Fabric Manipulation, Colored Pencil. Oil Painting, however, still confounds me and also keeps me interested. I consider it a science actually.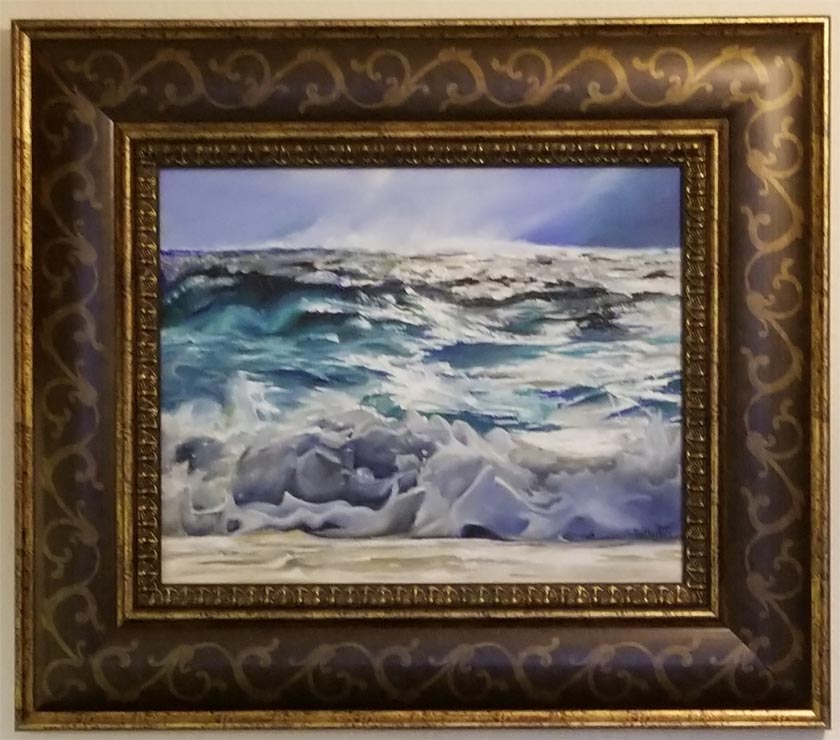 I broke my arm last week but consider myself lucky in 2 ways. I broke my non dominant arm and I now have time to paint. I'm also finally choosing my medium of choice. Oils! I only hope no one pressures me to narrow down a subject matter. I enjoy painting Humans but I'm having a blast trying to paint seascapes at the moment.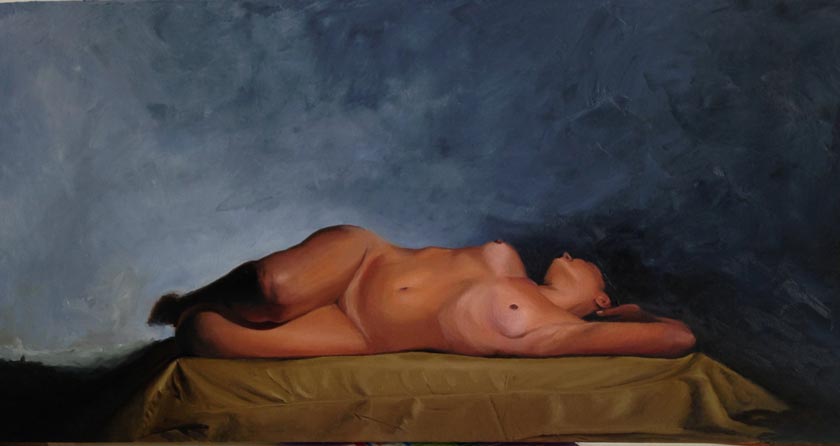 I've been interested in the Old Masters academy for years. I'm sure everyone that has entered deserves this chance just as much as I do. I'd love to win because I know it would benefit me greatly not only with knowledge but it will spiritually feed my artists soul. This self taught artist greatly thanks you for your consideration.