Artwork by Michelle Scott
My passion, my goal… to paint and travel for as much as I'm able and for as long as I'm able… I place part of my soul on every canvas
Creative Canvas Gallery is the realisation of my dreams…..
I put my artistic career on hold for twenty years to raise my three amazing children. I started again 14 years ago, in Ballito on the North Coast KZN, South Africa. I started teaching about 12 years ago, and have had many rewarding moments along the way.
Many exhibitions and a few projects later, I find myself in the wonderful situation of being able to paint every day.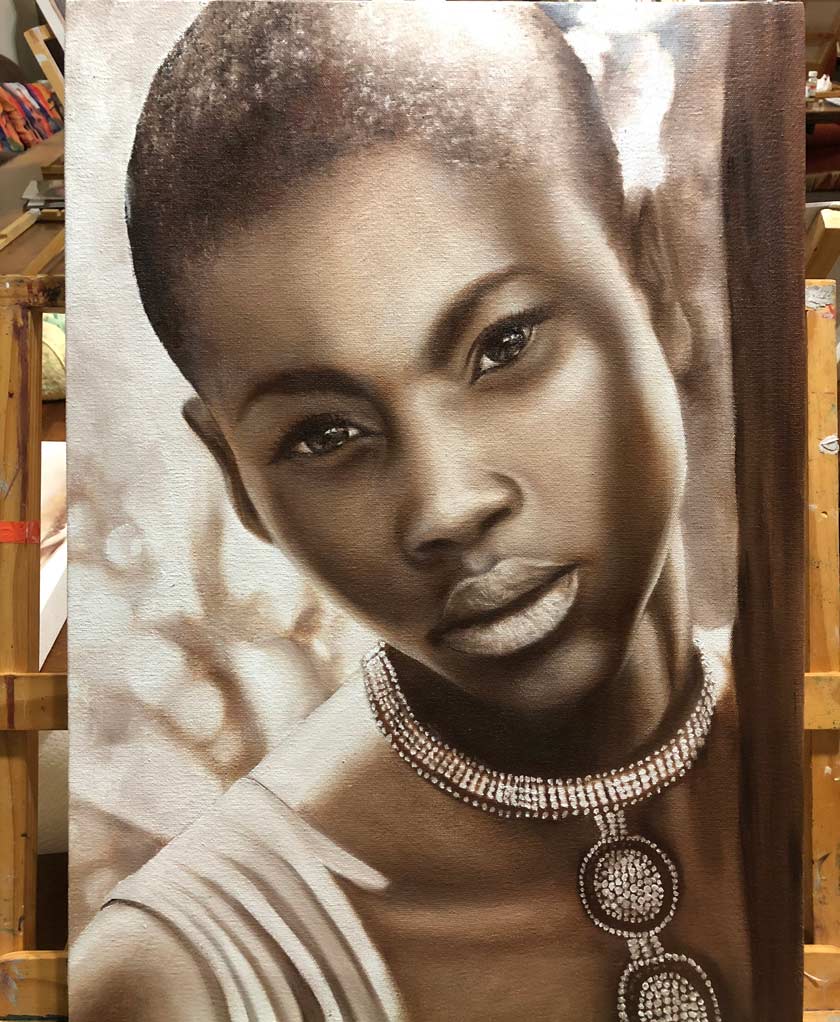 I have a very extensive and varied portfolio of work. I work in oils on canvas which I love the flow and movement of. I paint anything from landscapes, seascapes, portraits and wildlife to cultural work, from realism and Impressionism to contemporary art. My need to paint as many subjects and in as many ways as possible leads me in many different directions. I love to draw and sketch too.
I have a studio and teach every day.
I have no degrees and for the most part I am a self taught. I would like to gain more knowledge to impart to my students.
I have been labelled "A fun, bubbly and loud personality" and would welcome you to view and comment on my contact page. Thank you for taking the time out to share a few moments of my life as an artist….
facebook.com/chatteringeasel/
artistmscott.com