Paintings by Melanie Grace
My name is Melanie Grace I have always been drawn to the arts throughout my life.
When I was 8 years old I used to design and sew my own teddy bears.
My favourite subject in school was Art and I always got top marks in it however my environment that I grew up in was very dysfunctional and I was very neglected as a child.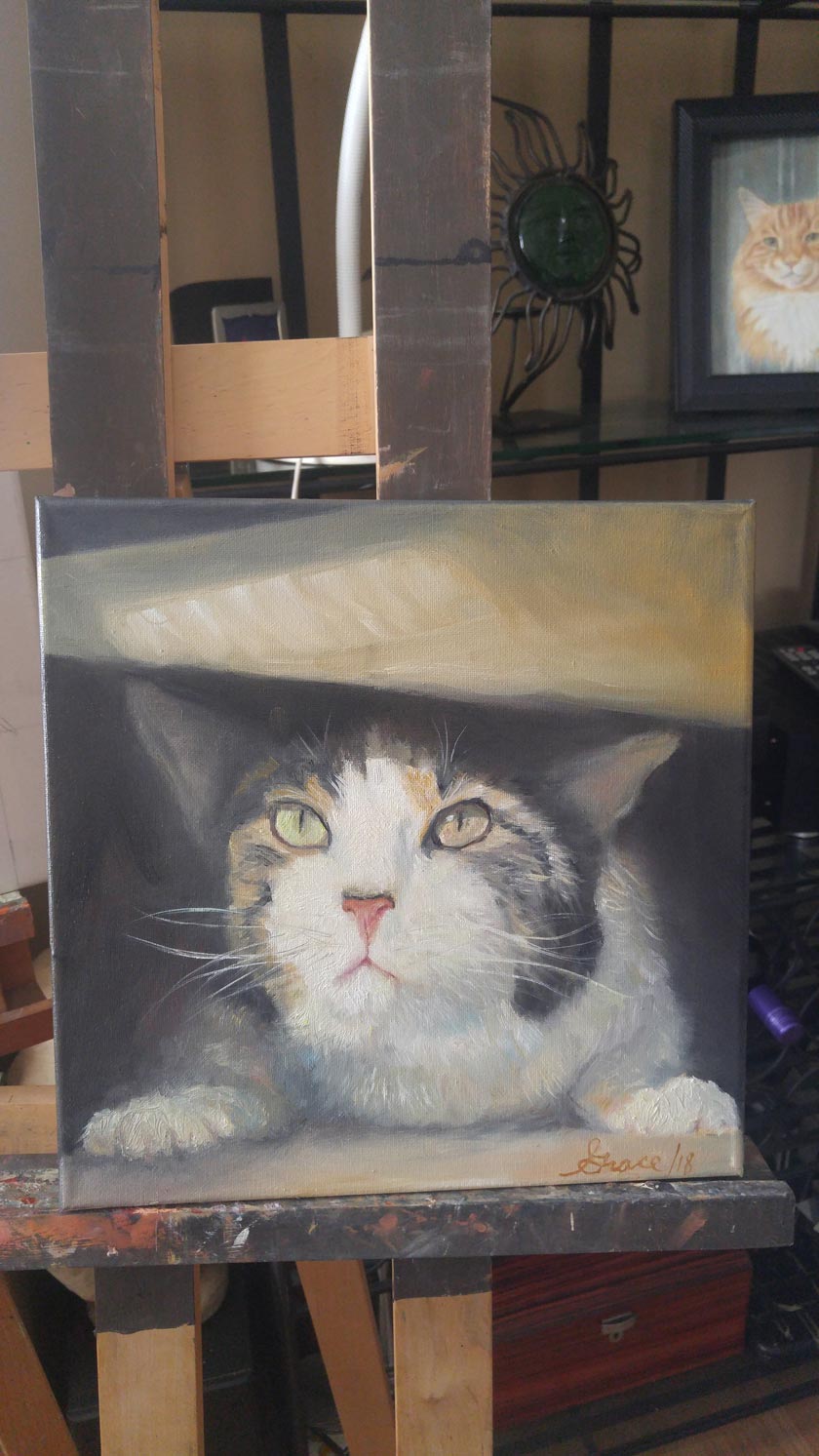 My life went the wrong way for many years with drugs and alcohol u til I got help and that is when I got back into the arts. I took a paper mache' class and my teacher encouraged me to show my work and I won 2 People's Choice Awards at my local Gallery.
I put the arts on hold until my children were grown up and now have started to life draw and paint. I am really drawn to The Old Master's course an would love the chance to take this course.
It would excel my understanding and help me see better so I can give back to world beautiful art.
Thank you for this opportunity.
Melanie Grace
purrfectservice.ca
Please vote for me by sharing this page using buttons below:
So far I have received

0

votes. I need Your help!
---
Discover how to paint like the Old Masters using modern materials!
---
Do you want to Win this Video Course?