Paintings by Hans Mozer
My name is Hans Mozer (©Hamo) and i am 60 years.
I never had a chance to do much painting because of the life i led.
At 18 in the Militaries and a baby. No chance of an art education.
My first painting was made in 1985, but i had too little free time. In 1992 i moved to Spain an worked as a singer/entertainer at night and in daytime advertisment-artist on shops, cafés and cars.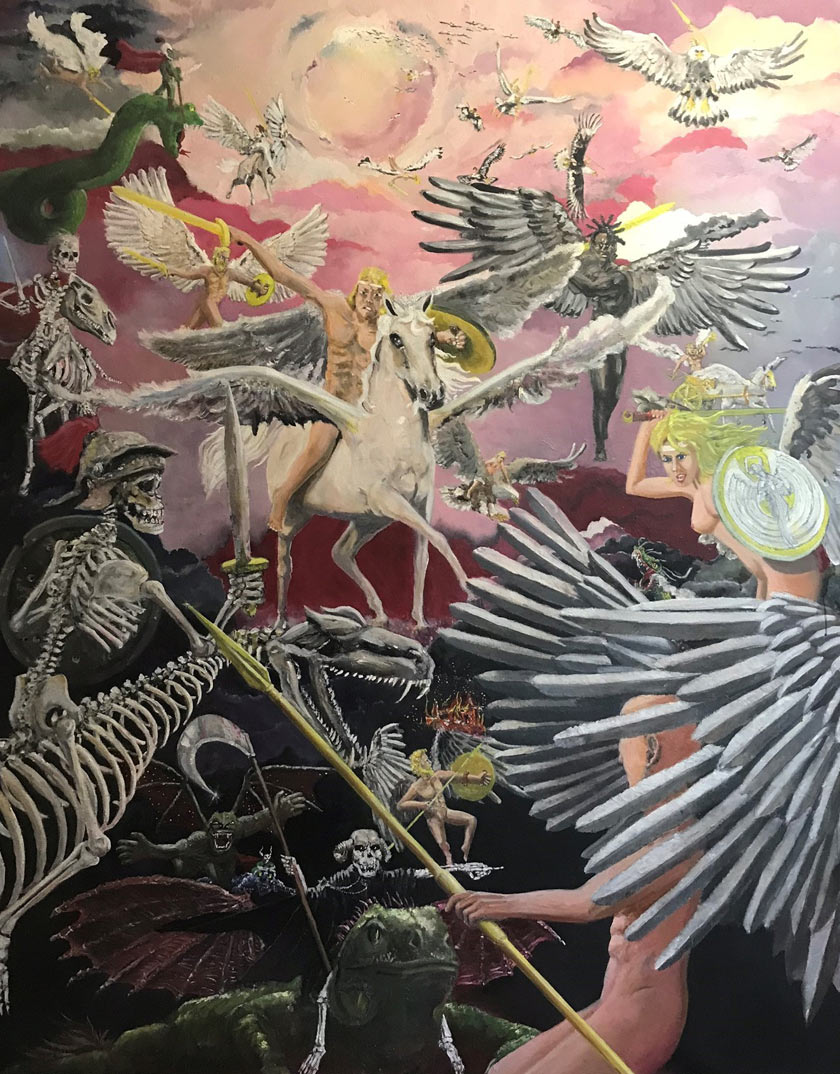 Then i made some moore pictures. After 2 accidents and my wife's disease we had to return in 2003 to Holland. Working as an advertisement-artist was no longer possible for me. This is when i started to Paint, and sculpting, with no schooling and hardly any money. I had to be frugal with my materials. After selling some portraits i decided to work non commercial. Most paintings i keep in my house some with family.
Now i'm working on a large painting, 184x145cm, with a battle between Heaven and Hell. During the making of a frame i cut off my preference thumb with an circular saw. In Hospital they sort of restored it, but i can hardley write, draw or paint. Still i work on.
My favorite Masters are Rembrandt and Dali and i have no feelings for the modern art.
chamoart.nl