Artwork by Umit Ozen
I am a fifty four years old women. I was born in Türkiye and still live there. My occupation is and was dentistry. I did my major twenty five yeas ago and now I fall in love with painting. I gave all my jobs about dentistry up. All my days and nights and dreams already full of painting. I know so many worldwide artist started after their 50 's..I will never give up…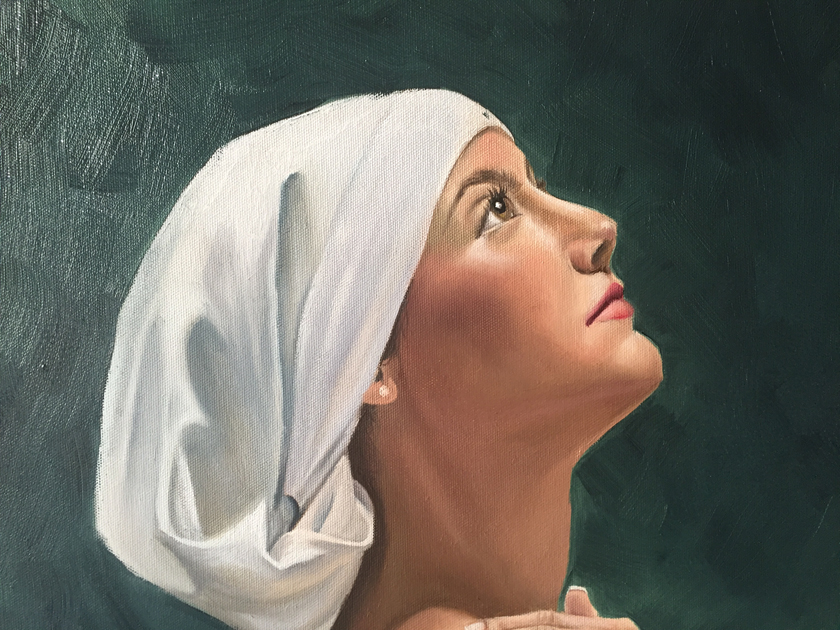 I have never learned english until my 50 year. Just start to learn english because I'm so hungry to find any information about how to paint and there is not enough information in my language. I am sorry about my mistakes in english. I'll try my best to tell my painting adventure.
When I find a little pice of information about painting, reed it or watch it and learn it. I also followed old masters academy for a while. And I am charmed with it. Unfortunately going to art school is too late for me. I learned oil painting for ten years already with only my effort.. I follow many artist worldwide and test their tips in my paintings.
I want to win the old masters academy courses so much, because I couldn't do more alone ..and you could be my golden chance … maybe last chance …Thank you…
I want to win this Competition and I need your help!
Please vote for me by sharing this page:
---
Discover how to paint like the Old Masters using modern materials!
---
Do you want to Win this Video Course?