Artwork by Priscilla Gatt
I am a very busy mother of two with 3 jobs to keep up with life in general and loans. I have been through hell and back, always putting my needs last. Now it is time to pursue my dream.
I have always loved art and I am an old soul with old values in 2019. Been hidden in my space for too long, now at 40 I want to emerge. I feel I deserve my time to shine after a lifelong battle. Art has been the dream that kept me dreaming for better times, promising myself a nice prospect for when life will smile at me and now its the time.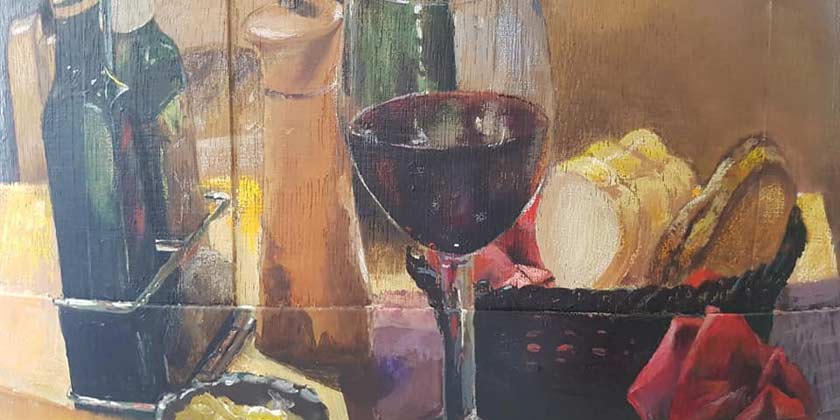 Considering my very limited to none art lessons I feel to be a good self thought artist, but certain challenges they have to be thought by masters. I want to learn to paint more professionally through this course and I love fine art. Old masters academy looks the best one that I have researched through many years of googling.
People should vote me for the sincere approach for why I want to win it. I struggle to keep up financially and my dream will be sought after even if I don't win it, but maybe more difficult. However, if someone else needs it more than me I would be happy just the same. Whilst thanking you in advance, I wish to congratulate you for the professionally of this academy and site.