Art Lesson 37, Part 6
This lesson presents a Description of Titian's Method of Oil Painting
Learn how to paint like the Old Masters!
Get the complete Old Masters Academy™ course for only $487
ENROLL NOW!
« Back to the Art Lessons List
Description of Titian's Method of Oil Painting
In this part, we are going to take into consideration all written descriptions of Titian's methods of oil painting, left by his contemporaries.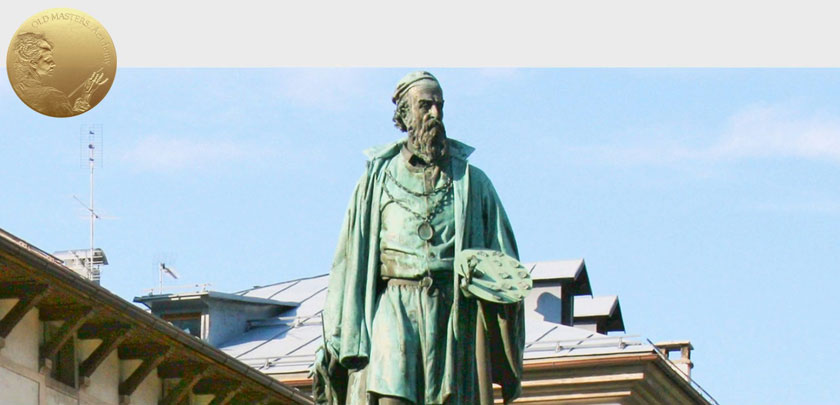 Palma Giovane, Titian's young colleague, has given us very important insights about Titian's painting practice, which he had a chance to witness as a member of his studio.
"First of all Titian blocked in his composition in broad masses, which served, as one might say, as a bed or base for the compositions which he then had to construct. Vasari noted that at this stage Titian used brushes as big as brooms. He formed the objects of the composition with bold strokes made with brushes laden with colors, sometimes of a pure red earth, which he used, for a middle tone, and at other times of white lead.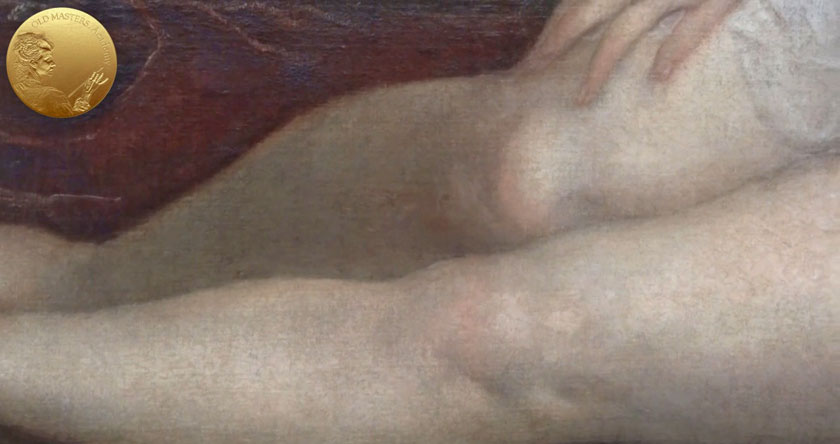 After sketching the paintings out in this manner, he used to turn his pictures to the wall and leave them there without looking at them, sometimes for several months. When he wanted to apply his brush again he would examine them with the utmost rigor, as if they were his mortal enemies, to see if he could find any faults; and if he discovered anything that did not fully conform to his intentions he would treat his picture like a good surgeon would his patient; reducing if necessary some swelling or excess of flesh, straightening an arm if the bone structure was not exactly right, and if a foot had been initially misplaced correcting it without thinking of the pain it might cost him, and so on. In this way, he brought the painting to the most perfect symmetry that the beauty of art and nature can reveal; and after he had done this, while the picture was drying he would turn his hand to another and work on it in the same way.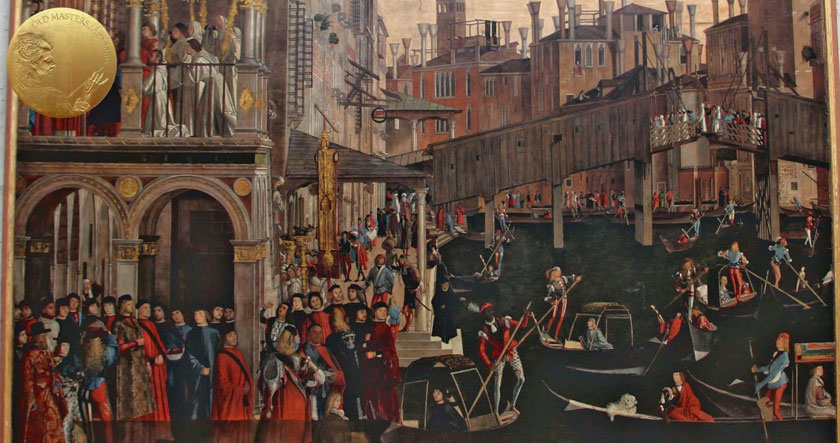 Thus he gradually covered those quintessential forms with living flesh, bringing them by many stages to a state in which they lacked only the breath of life. He never painted a figure all at once. And in the last stages he painted more with his fingers than his brushes."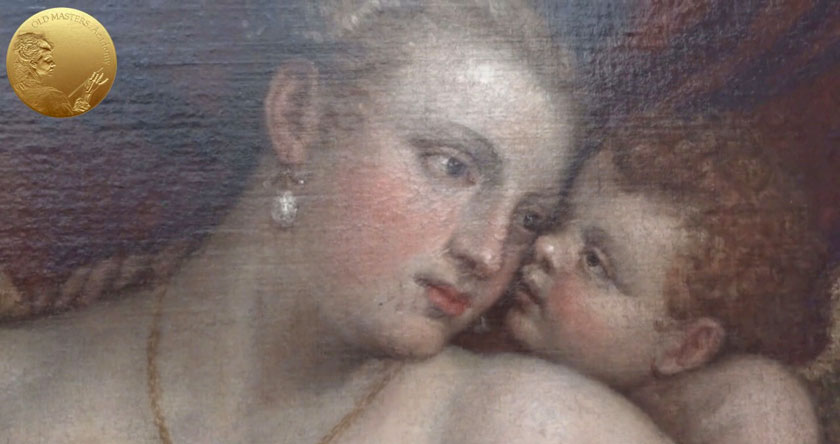 Titian's works were painted with considerable cogitation and labor, sometimes over a long period of time. Titian continually and repeatedly adjusted and re-adjusted his form and color to achieve precisely the effect he wanted. In short, his paintings, which often seem to have been executed in one furious session, are, instead, carefully calculated, highly calibrated works of art.
The next parts of these analyses of Titian's methods will be based on modern scientific research and conclusions accumulated by restorers from the leading museums of the world.
Learn how to paint like the Old Masters!
Get the complete Old Masters Academy™ course for only $487
ENROLL NOW!