Art Lesson 47, Part 3
Discover How to Paint a Portrait in the Direct Method
Learn how to paint like the Old Masters!
Get the complete Old Masters Academy™ course for only $487
ENROLL NOW!
« Back to the Art Lessons List
Finishing Portrait with Loose Brush Strokes
While painting the lips, keep in mind their geometrical shape. Pay attention to lights and shades of the lips. The core shadow tone can be increased slightly for a vivid effect.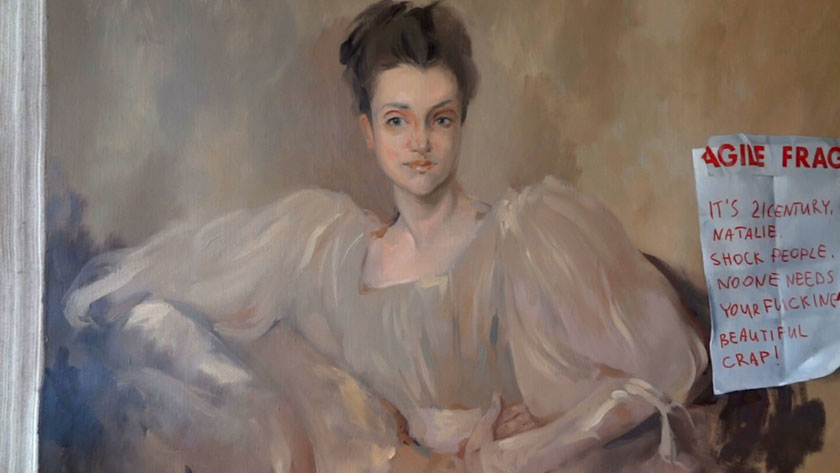 The small details will take a bit of time. We're using the soft, clean brush to blend transitions between colors, making them softer. The face is almost finished and now we are working on various places to improve the proportions and color effects of the portrait. We are aiming to finish the portrait in one day. The ala-prima is one of the fastest and easiest techniques but it requires a certain virtuosity of skill and considerable experience. It's good to practice ala-prima to improve your painting skills.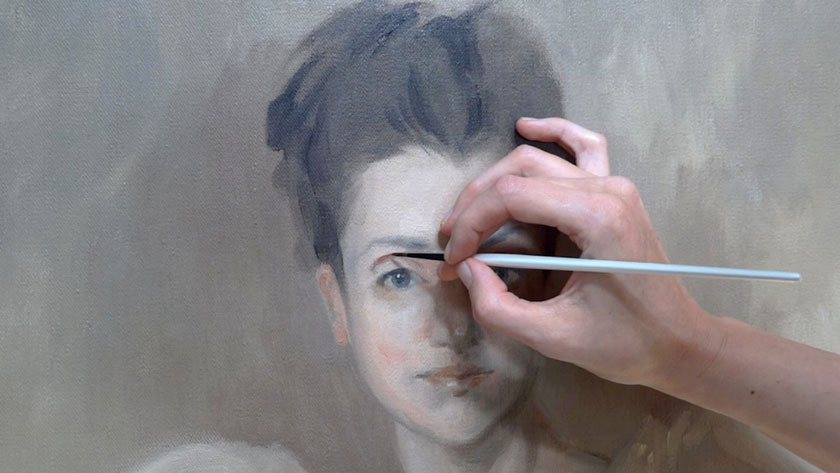 In the Web Art Academy Lessons, you will see various oil painting techniques demonstrated. For example, you will discover the multi-layered oil painting method, which starts from the precise under-drawing, progresses to brown under-painting and dead colors, and is followed up with color painting and glazing. The multi-layered method, the ala-prima technique, and the other techniques you will learn are totally different. Each method is great for certain purposes, and none is better than the other. Various fine artists use different techniques. You will discover all the oil painting techniques during the Web Art Academy course, so you can decide for yourself which one is best suited to your needs. Each painting method has its limitations and advantages. Each technique gives you different results.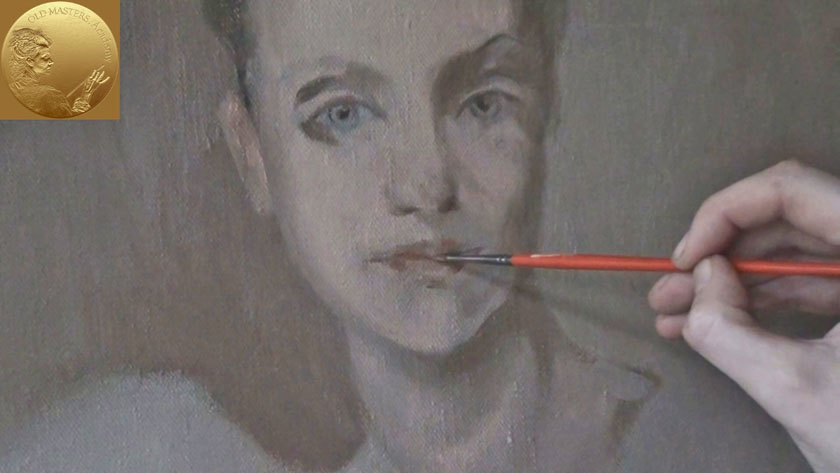 Coming back to the portrait, you can see that we are keeping the wet layer relatively thin and not overusing the color variations. The gamut we are using is limited to a few warm and cold colors.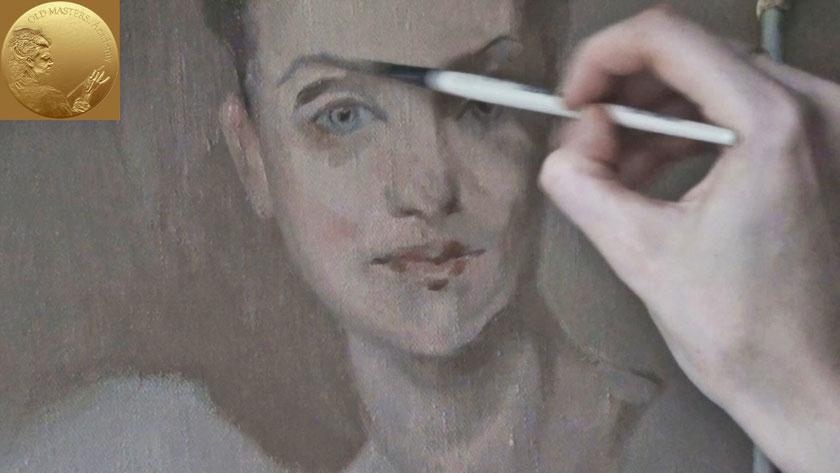 The décolleté is almost done and all that is required now is to put in a few highlights. This is the lightest area on the sitter's figure. The paint is applied in a semi-thick layer and spread out with fingers and brushes. This layer is mixed with underlying paint.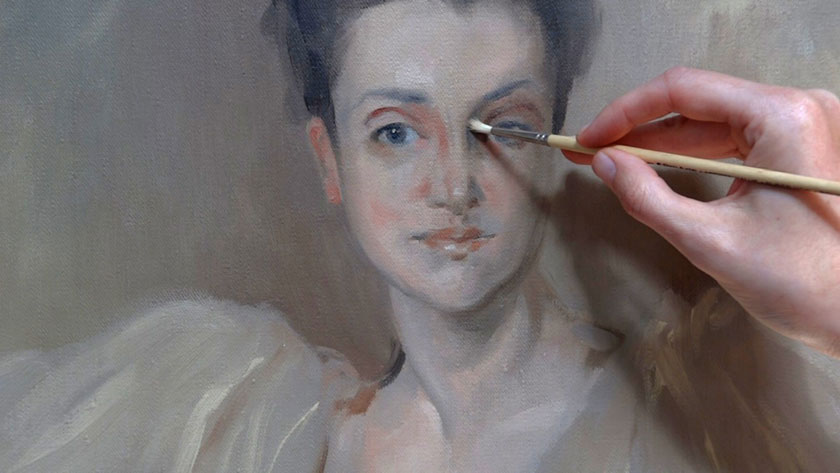 The face is usually slightly darker than the décolleté because it is always exposed to the sun.
The hair was painted as one dark spot and now we are using greyish paint above the forehead. Then finishing touches are done all over the hair. Try to portray the softness of the hair and the shape of the hairstyle.
Learn how to paint like the Old Masters!
Get the complete Old Masters Academy™ course for only $487
ENROLL NOW!