Art Lesson 51, Part 1
Discover How to Paint a Woman Portrait from Scratch
Learn how to paint like the Old Masters!
Get the complete Old Masters Academy™ course for only $487
ENROLL NOW!
« Back to the Art Lessons List
How to Paint a Woman's Face with Loose Brush Strokes
In this video lesson, you will learn to paint an oil portrait in two sessions.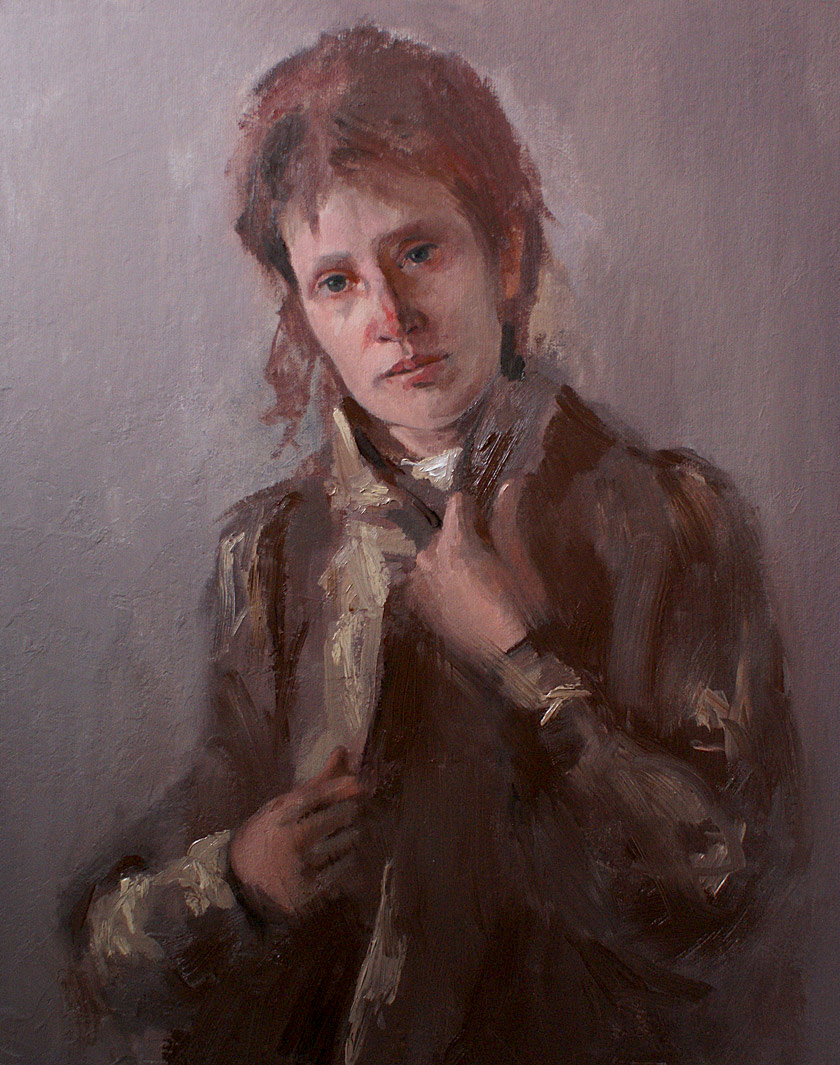 During the first session of painting, which was completed in one day, the portrait of the sitter was created. During the next session the painting was completed. The second session was dedicated to hands and body of the sitter.
The background of the canvas-board was prepared in light-grey. We used the mixture of White and Lamb Black oil with a little Burnt Umber paint. The background had been dried out before the painting has begun.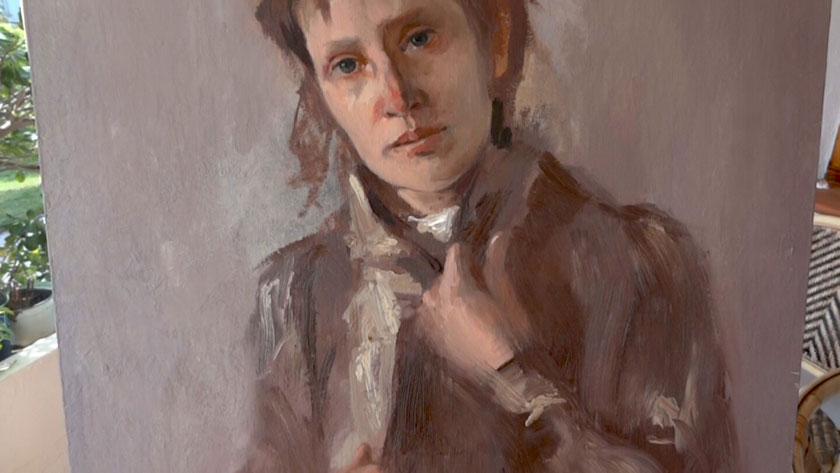 Such a colored background is used for making the choice of paints easier. It is better to use a bright white canvas, on which the colors are more distinct, when making the first steps in painting. The colored tone of the canvas is considered to be the first color layer and serves as the tonal key.
The head painting is started with the indication of big masses. They are brushed directly on the canvas. Paint, diluted slightly with Turpentine is easy to apply. The first step is to decide on big masses – light and shadows.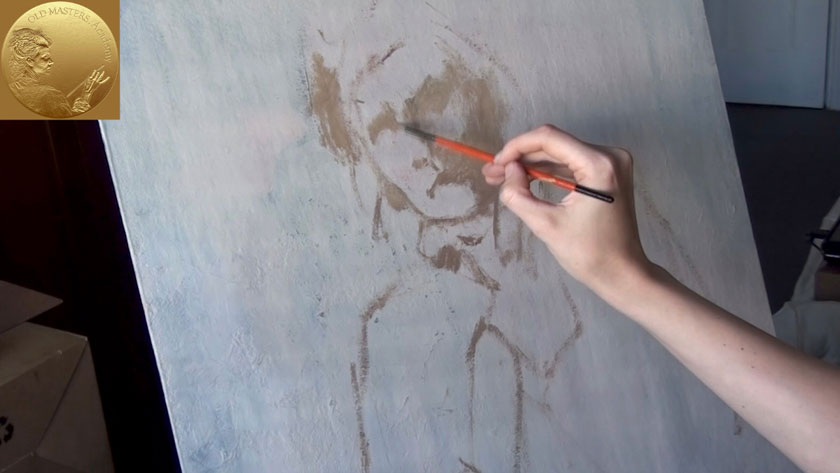 After the areas of shadows are defined we can proceed to lighter areas. Both dark and light tones are mixed gradually between them straight on the canvas. You may add some light paint the middle of lighter and mid-shadows making them mid-tone. The aim of this stage is to make the light and shadows in mid-tones, so later you will be able to continue with even as light as the highlights and as dark as the deep shadows.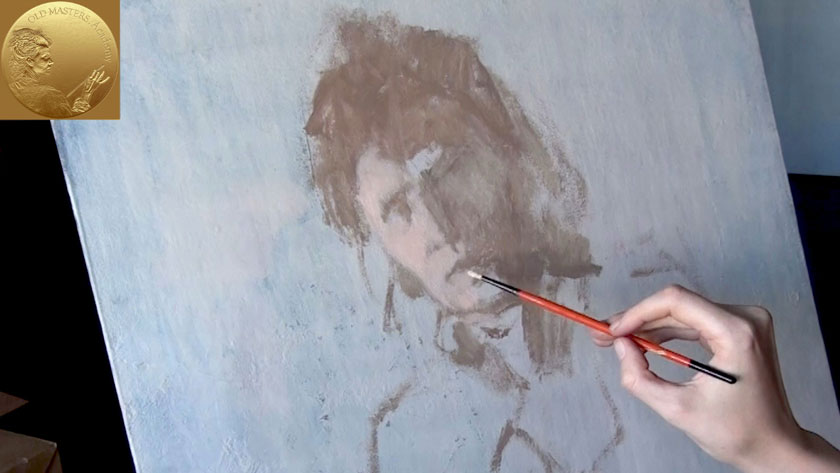 Now we are making the features in details. We are using the same paint as for the under-painting with some addition of darker Vandyke Brown. There is no need to use turpentine or other mediums. The oil paint from tubes is good enough so we won't use any medium till the very end of the picture.
The portrait will be painted in red-brown colors. It's time to add some red and brown nuances.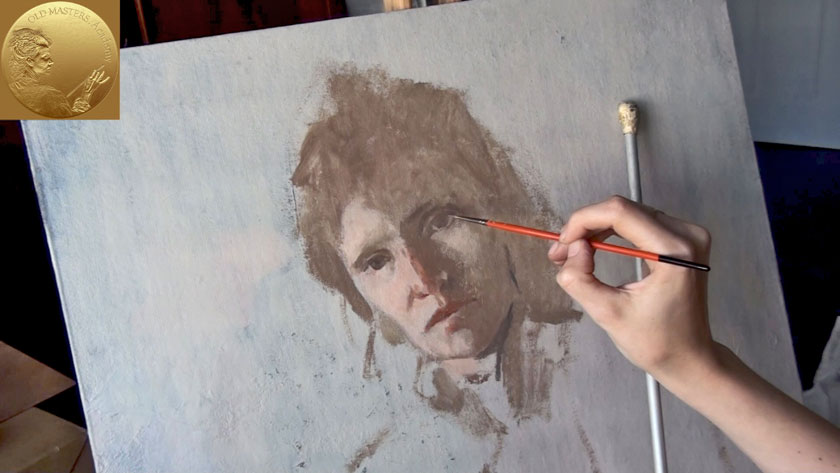 Now we are making a more accurate outline, position and the shape of the lips and nose.
It's high time to make color accents. The colors here serve both functions– to make the portrait more picturesque and to make the shape of the features three-dimensional.
In this way, step by step we are working on the proportions of the face. This process is gradual, so do not expect to finish the picture as soon as you have covered all the voids. It is a creative process of making the desirable colors and shapes slowly but surely.
Learn how to paint like the Old Masters!
Get the complete Old Masters Academy™ course for only $487
ENROLL NOW!