Art Lesson 46, Part 1
Discover how to make a Portrait Drawing in Flemish Style
Learn how to paint like the Old Masters!
Get the complete Old Masters Academy™ course for only $487
ENROLL NOW!
« Back to the Art Lessons List
How to Compose a Portrait in Flemish Style
Self portrait of the artist. Self-portrait is s very popular genre. For artists creating their own reflection on paper is not less challenging subject as depicting others.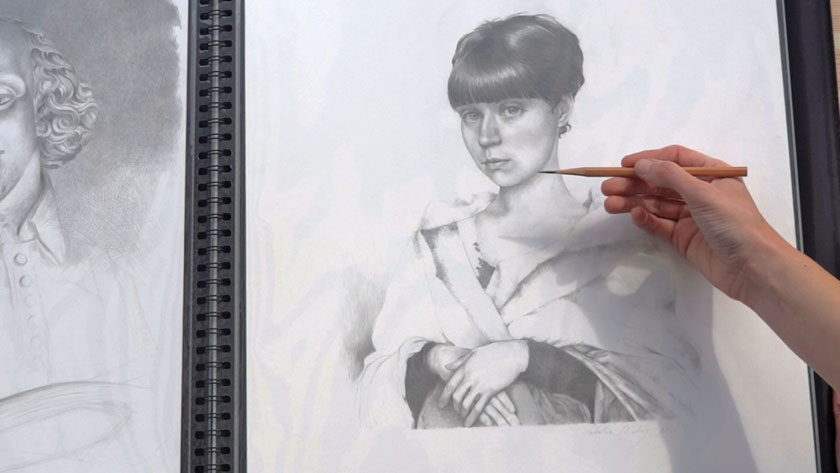 How unusual and mysteriously looks the portrait. It has subtle old masters spirit. In this Video Tutorial you will discover how to use pencil to form the illusion of Silky Hair, Smooth Skin and Rough texture of Clothes. Also I will reveal how to use different stroke styles and will give you some valuable tips about good habits in drawing.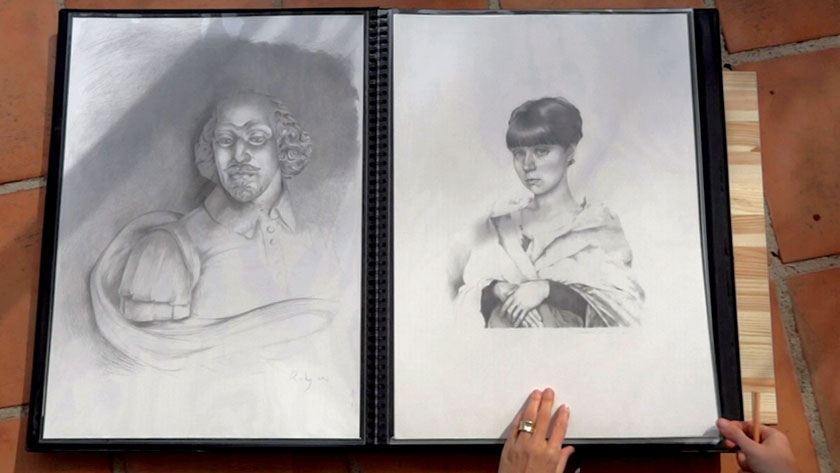 What inspired the greatest Flemish artists of the Northern Renaissance to create their work of art? –You can see their works in Museums around the world; or maybe you have these works in art catalogues at your home. I will show you how you can create your own piece of art in Great Flemish style.
Look at one of the most famous and innovative Flemish artist of the 15th century Jan van Eyck's portrait of his wife Margareta van Eyck. Until the French Revolution, the painters' corporation kept this work in its chambers, treating it almost like a holy relic. Perhaps the artist gave it to his wife as a birthday present. Along the top of the frame are the 'speaking' inscription "My husband Johannes completed me in the year 1439, June 17" and along the bottom of the frame "My age is 33years". What features and set apart Flemish portraits from classical portraits? – Look at slightly distorted proportions – bigger head against smaller hands.
Flemish painter Rogier van der Weyden who, with the possible exception of Jan van Eyck, was one of the most influential northern European artists of his time. Though most of his work was religious, he produced some sensitive portraits like this for example – "Lady Wearing a Gauze Headdress" She also has characteristic disproportions, although at first glance she looks natural. There is strong possibility that these distortions are cause of using a Camera Obscure. The camera obscura projects images and was already well known for centuries and documented by Ibn al-Haitham in his Book of Optics in the 1st century.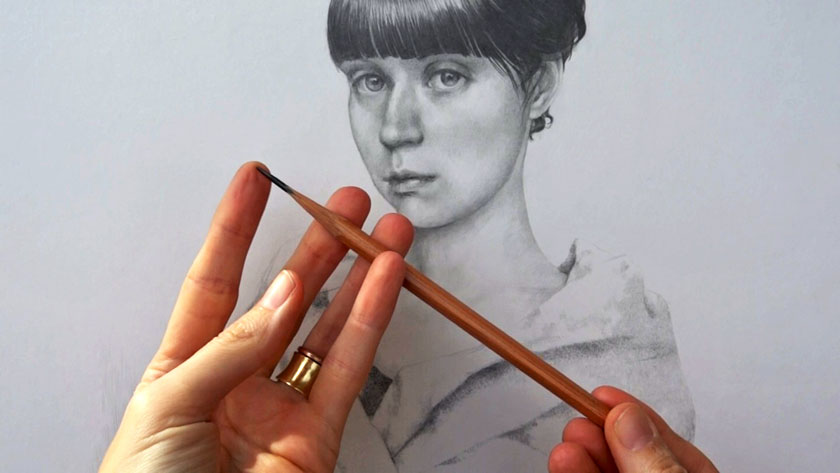 "Portrait of a Lady", another van der Weyden's masterpiece – small, intimate picture. Her hands are placed in front; she is an embodiment of Christian chastity – what was expected behaviour for decent women. The role model for women at that time was definitely Virgin Mary.
The portrait of a Young Man by Hans Memling, another leading Flemish painter of the Bruges school. He probably trained in the workshop of Rogier van der Weyden. In his own lifetime he was highly praised. Recording his death, the notary of Bruges described him as "the most skillful painter in the whole of Christendom." …Young Man's face is depicted naturalistically, from artist expected likeness and definite standards of composition. This is typical pose for sitter; again you see neat hands, disproportionately smaller than body itself.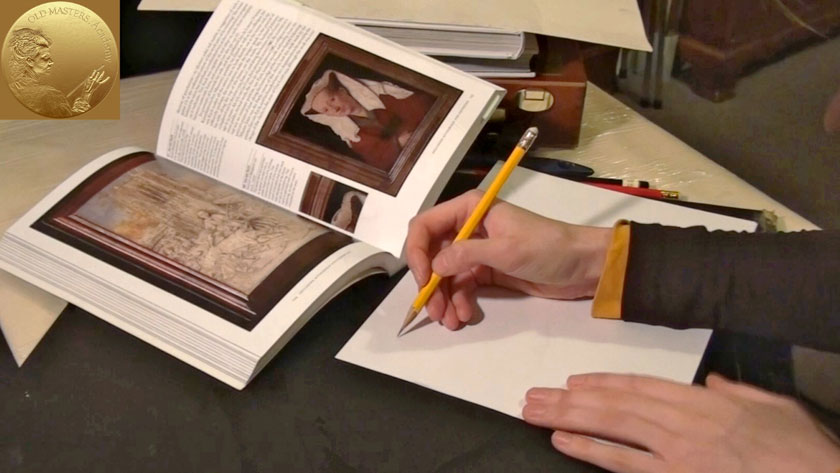 Home altarpiece with Donator by Memling. Artists and Art Historians look at Northern Renaissance phenomena with different unglues – some are capable to see Realism and Naturalism in it, some contrary takes it as Naive Art of Barbarians. Even nowadays on bookshop's shelves you can find books about Northern Renaissance titled "Naive Art".
The object of inspiration is chosen – the great Jan van Eyck's Wife portrait.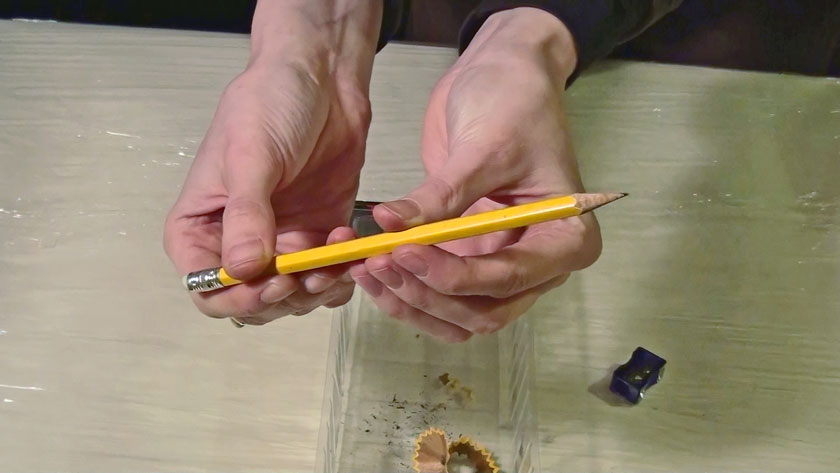 The first step towards creating any work of art is sketching to identify how your idea will look on a two dimensional surface. To begin with you can do a thumbnail size sketch. You need to outline a general composition: location and pose of the figure make on purpose slight disproportion between body and hands. Remember, you do not have to be precise in your initial sketch; perfection will be achieved a little bit later.
When you are satisfied with your sketching, take plain not expensive sheet of paper and make draft outline drawing in original size, which you will transfer afterwards on high quality drawing paper. At this stage don't be afraid to use eraser and redo your work as much as required. The purpose of this draft drawing is to prepare outline for your future masterpiece.
Learn how to paint like the Old Masters!
Get the complete Old Masters Academy™ course for only $487
ENROLL NOW!