Art Lesson 40, Part 1
How to paint a Portrait in Rembrandt's Style – Initial Stages of Oil Painting
Learn how to paint like the Old Masters!
Get the complete Old Masters Academy™ course for only $487
ENROLL NOW!
« Back to the Art Lessons List
Portrait in Rembrandt's Style – Initial Stages of Oil Painting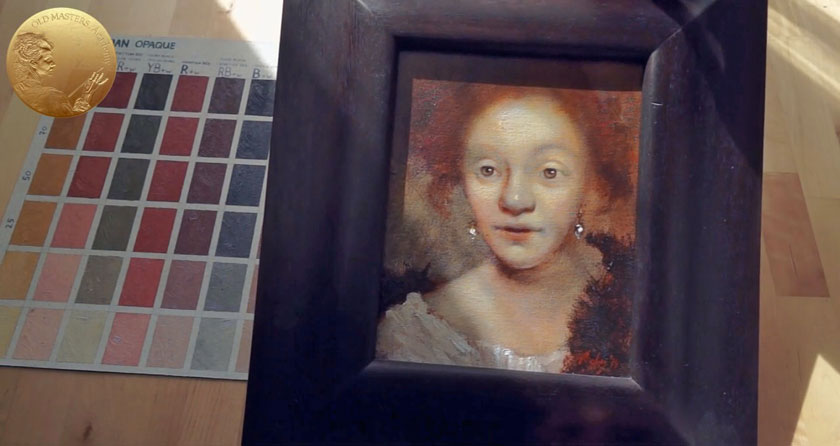 Materials:
Pre-stretched ready-primed canvas
Turpentine
Stand Linseed Oil
Hog brush
Sable or Mongoose or Badger Brush
Paints:
Titanium White
Yellow Ochre
Transparent Gold Ochre
Venetian Red
Burnt Sienna
Burnt Umber
Ultramarine
Charcoal Grey
Mars Black
In this video lesson, you will see one of the variations of the Old Masters painting method when an artwork starts not on a white background, but on a colored background.
This is what the completed portrait looks like.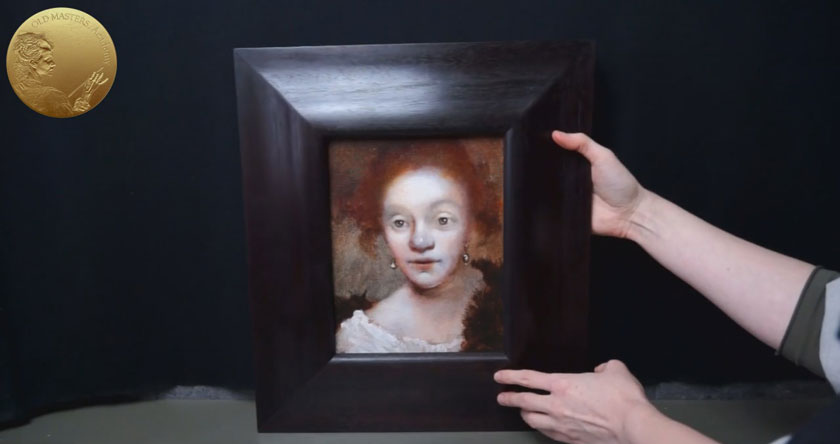 In this high-speed demonstration, you see the step-by-step sequence of the painting process. After this demonstration, we will examine every step in detail at normal speed.
We take a pre-stretched, ready-primed canvas.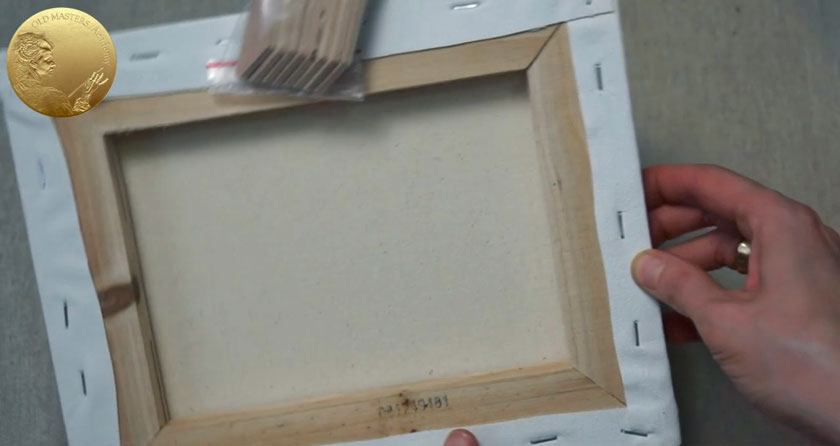 Dilute Venetian Red well with Turpentine and apply a dense, opaque coat. In 48 hours, the canvas surface is completely dry. Remember, Venetian Red is a fast-drying pigment. The turpentine also accelerates drying time.
This is the second background layer in Venetian Red. This step is optional. Once again, the canvas should be left to dry for at least 48 hours.
For an Underdrawing, we use a soft type of charcoal. The drawing is done sketchily. There is no need for small details.
Session One
Underpainting stage. We start with a pure, opaque Titanium White. The paint is applied with the Dry Brush method.
For shades and halftones, we use Venetian Red, mixed with Mars Black.
To build-up thicker light passages, use Titanium White. You can also add a bit of Venetian Red to White paint. Light colors and Venetian Red in shades can be intermixed with each other straight on the canvas.
The shape of the face is established gradually. Light areas are painted opaquely.
For Background Underpainting, we apply an impasto layer, using the Dry Brush method.
We use Titanium White, Yellow Ochre, and Ultramarine, mixed in different proportions. On one side, the background color is warmer, on the other side, it is colder. That it for this session. We will leave the painting to dry properly.
Learn how to paint like the Old Masters!
Get the complete Old Masters Academy™ course for only $487
ENROLL NOW!