Before and After by an Old Masters Academy student
This is an old painting. I painted it two years ago as a gift to my daughter, who is depicted together with her newborn.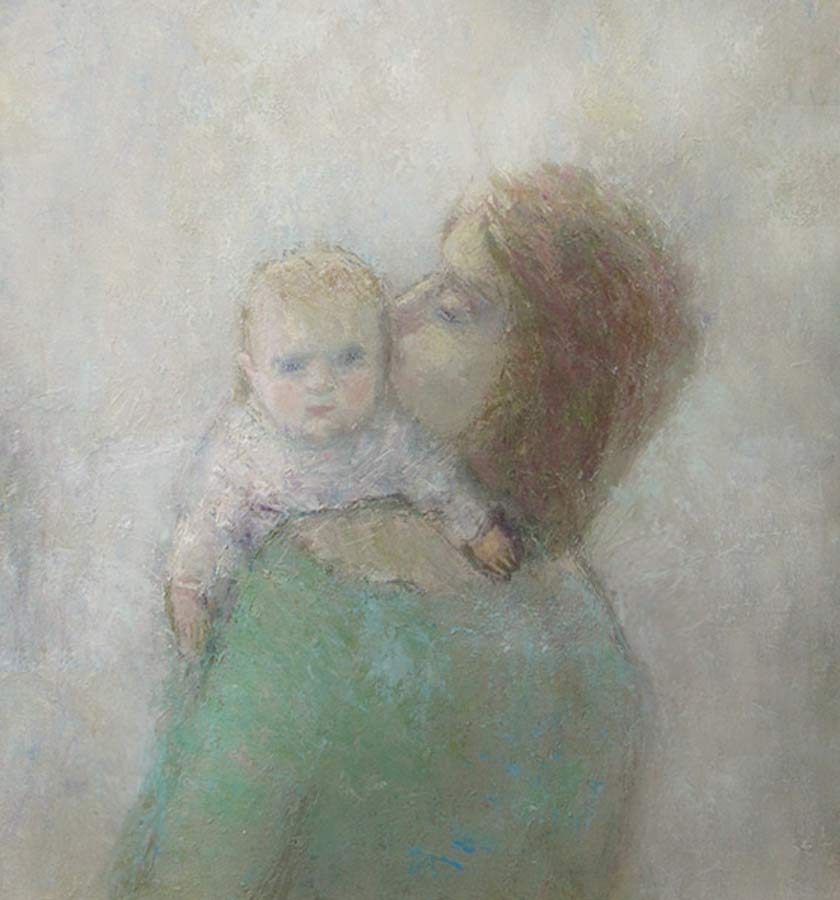 I must admit I do not have enough discipline to do all the exercises from the Old Masters Academy course. I skipped some of the exercises on color theory — I wanted to paint my children and grandchildren straight away — that's why I started from painting technique lessons.
Now I paint portraits and continue watching "Rembrandt's Techniques." The Old Masters video lessons are a fantastic source of information!
Right now I am working on my new paintings; I guess I am growing from painting to painting.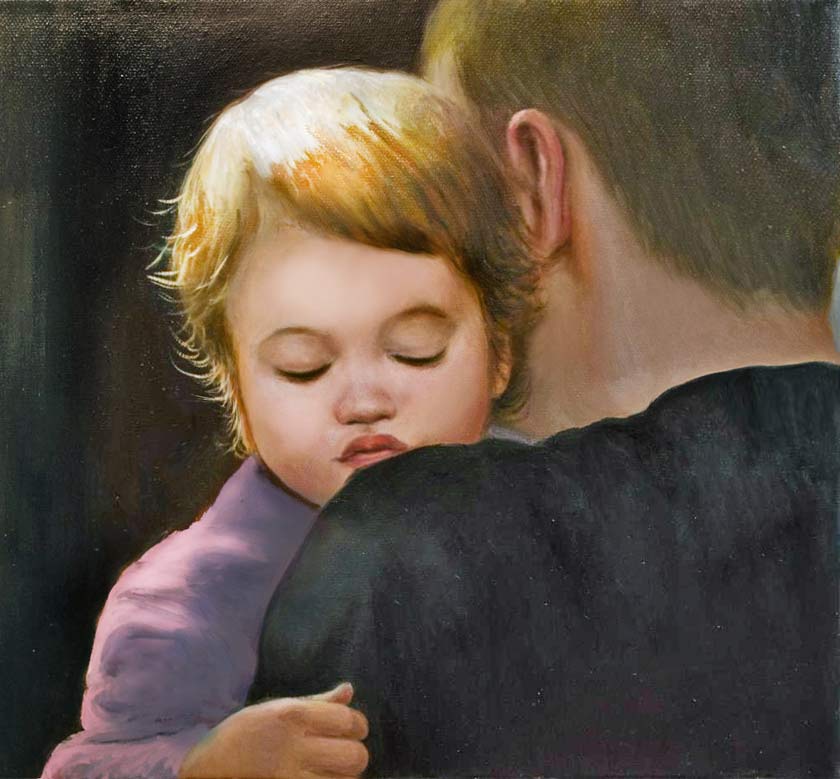 As my "after" artwork I would like to share the same topic as "before" — a double portrait of my son-in-law with my granddaughter, who has become older.
Thank you for the wonderful course and your personal help. It means a lot to me.
---
Learn time-honored oil painting techniques of the Old Masters!
What you will get: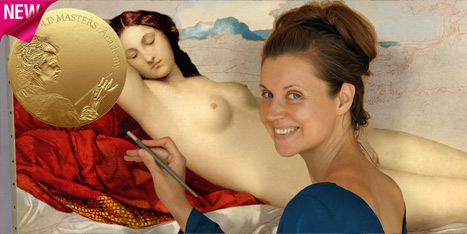 Instant access to all 60 multi-part video lessons
A lifetime membership
Personal coaching by the course tutor
Constructive critiques of your artworks
Full access to the Art Community
Exhibition space in the Students Gallery
Members-only newsletters and bonuses
Old Masters Academy™ Diploma of Excellence
How you will benefit: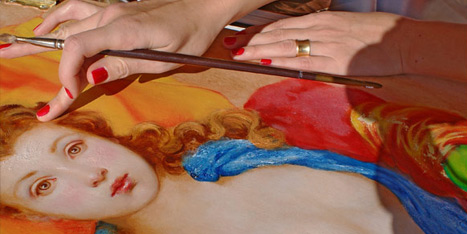 The Old Masters Academy™ course is very comprehensive, yet totally beginner friendly. All you need to do is watch video lessons one by one and use what you've learned in your creative projects. You will discover painting techniques of the Old Masters. This is the best art learning experience you can have without leaving your home. All information is delivered online, including personal support by the course tutor.
Learn how to paint like the Old Masters!
Old Masters Academy Online Course
Self-study, self-paced online video course Lifetime membership One-time payment:
$487
Enroll Now!
Personal Tutoring online + Online Course
Unlimited tutoring by the Academy teachers Lifetime membership One-time payment:
$997
Enroll Now!