I am now into the 28th lesson of the Old Masters Academy course. I am diligently following all of the instructions for the charts and the practice portrait.
I cannot tell you how thrilled I am with this course. And how much FUN I am having doing it.
I am like so many others I have read comments about, looking for a course that would take me through the way the Old Masters painted.
Your course is unique, not finding anything like it anywhere. I want to thank you so much for putting all of the effort into making this course so magnificent.
Malinda
Feedback from Natalie Richy, Old Masters Academy tutor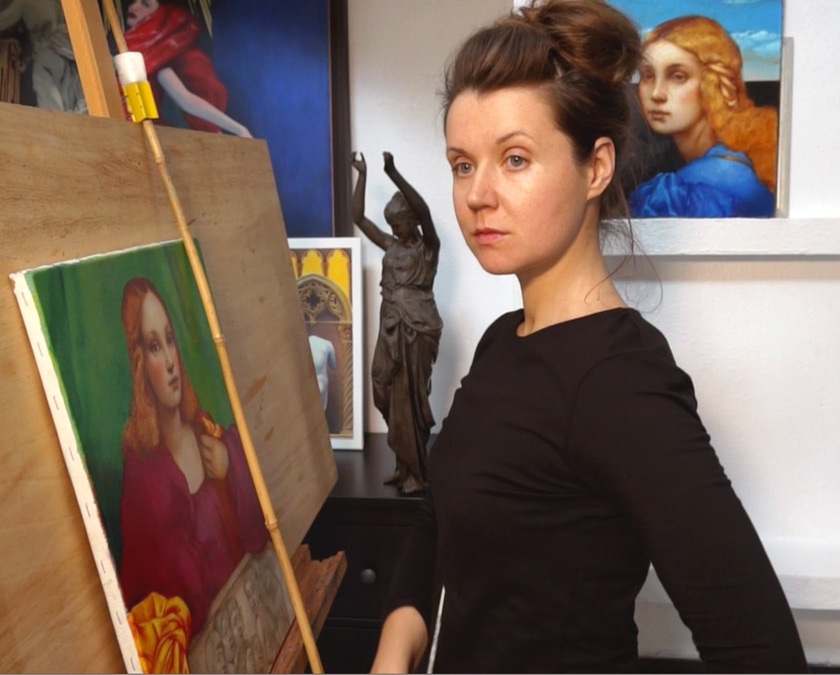 Natalie Richy – Artist in the sudio
Dear Malinda,
Thank you very much for your positive feedback, we are really glad that you've found the Old Masters Academy course helpful.
Please share your future paintings with us.
To your creative success,
Natalie Richy
Learn how to paint like the Old Masters!
Old Masters Academy Online Course
Self-study, self-paced online video course Lifetime membership One-time payment:
$487
Enroll Now!
Personal Tutoring online + Online Course
Unlimited tutoring by the Academy teachers Lifetime membership One-time payment:
$997
Enroll Now!