Before and After by an Old Masters Academy student
When I saw Vermeer's girl for the first time on my travel to Europe, in summer 2014, I promised myself I would have this painting in my possession. As there is no chance to get the original, obviously, I decided to make an exact copy of it.
Here's what I managed to paint. I did my best, but the result was miserable and so inadequate for the invested efforts.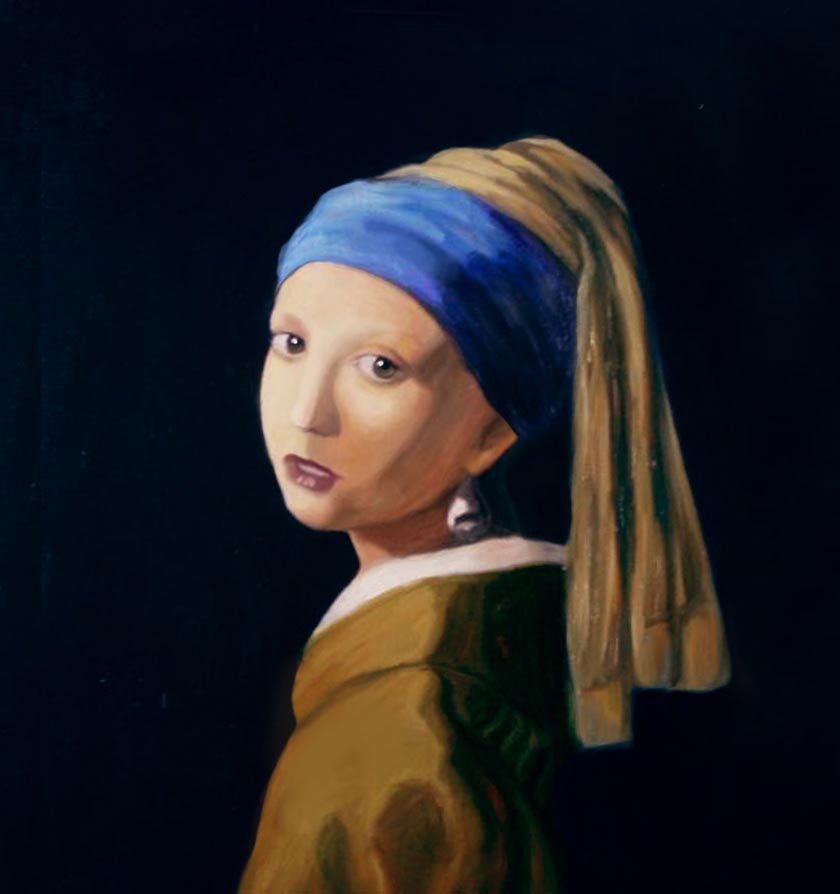 My frustration was enormous. I could not believe that I couldn't even make a copy of such a simple portrait. I took the copy to my college and asked for advice on how to improve it. My teacher suggested printing an image and transferring it onto a canvas, then painting over it in oils or acrylic.
I quit college next term, but I kept it a secret, because my uncle paid for the college.
This is my new copy of the Vermeer. I would not get the same effects without the knowledge I got from the Old Masters Academy.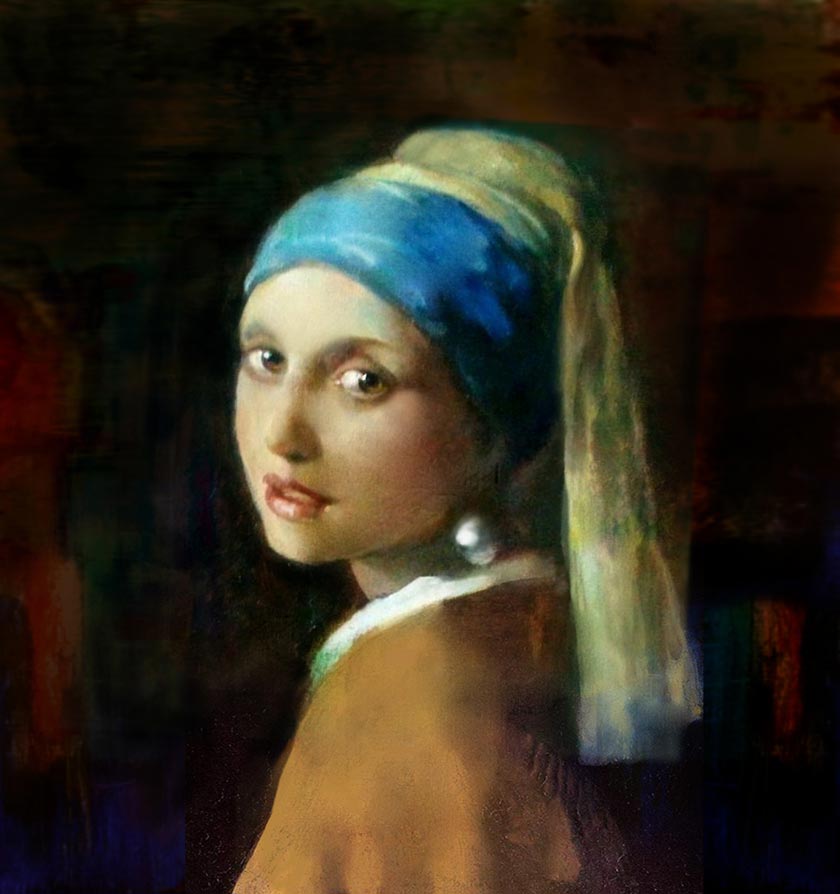 In this course, I have learned so many new things about oil painting techniques that were never mentioned during all that time I spent in an art college. My college teachers never told me about imprimatura, dead colors, glazings… I wonder if they knew these things.
I'm working on Vermeer's "Milkmaid" right now. This is a commission, and I would like to paint it even more like the original. As soon as I complete an underpainting, I will share it with you.
After the copy of Vermeer, I plan to start my own multi-figure scenes.
Thank you, Natalie, for your wonderful video lessons that helped me so much!
---
Learn time-honored oil painting techniques of the Old Masters!
What you will get: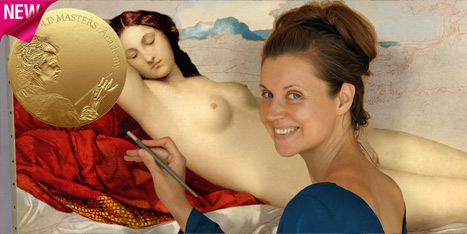 Instant access to all 60 multi-part video lessons
A lifetime membership
Personal coaching by the course tutor
Constructive critiques of your artworks
Full access to the Art Community
Exhibition space in the Students Gallery
Members-only newsletters and bonuses
Old Masters Academy™ Diploma of Excellence
How you will benefit: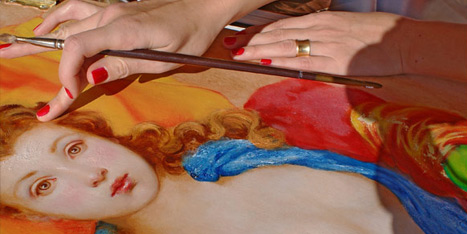 The Old Masters Academy™ course is very comprehensive, yet totally beginner friendly. All you need to do is watch video lessons one by one and use what you've learned in your creative projects. You will discover painting techniques of the Old Masters. This is the best art learning experience you can have without leaving your home. All information is delivered online, including personal support by the course tutor.
Learn how to paint like the Old Masters!
Old Masters Academy Online Course
Self-study, self-paced online video course Lifetime membership One-time payment:
$487
Enroll Now!
Personal Tutoring online + Online Course
Unlimited tutoring by the Academy teachers Lifetime membership One-time payment:
$997
Enroll Now!