Artwork by Caleb R Manske
Caleb Manske was raised in Wisconsin. He developed his love for painting during his years at Central High School and with his short-term studies with local artists including Margaret Baumgaertner. He studied at Wheaton College in Illinois and received his BA in Studio Art in 2014. Manske has exhibited his work in Wheaton, La Crosse, and New York.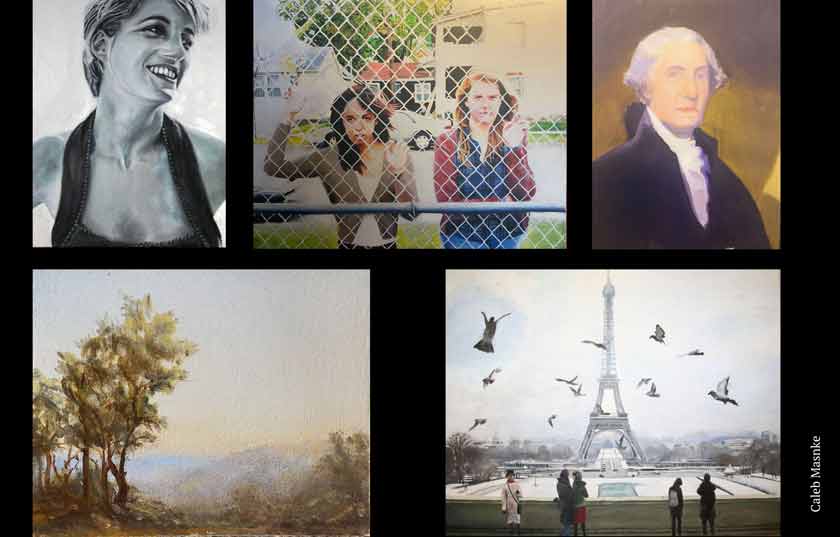 To begin with, I do not view myself as an artist per se. Their negative behavior forces many distorted connotations onto the artist's role in society at large. When people approach me and realize I am an artist, they often make assumptions about me. All of these elements surface and circumvent what making art is all about. None of these labels reach the power and basis of art within the societal context. I have a desire to use art and design as a way to challenge and shape society. I have the intention to dialogue with the community either in the process of making the art or with the final product being used as a catalyst for driving change in society.
Now, one may be thinking, why study the old Masters? To not study them would be ignorant with their power being untapped. Art at one point had a higher calling and took place for governments and churches to use for their communication. The old masters were a part of this process.
With the use of this program, I can get the proper training to paint and communicate at a high level. Many people like me try to get back to the old skillset of the masters, but much of it is not being trained in modern day society or has been forgotten. This has been a struggle.
Please help a starving artist and fund their education and direct them with this program.
crmanske.wixsite.com/manskecalebart
I want to win this Competition and I need your help!
Please vote for me by sharing this page:
---
Discover how to paint like the Old Masters using modern materials!