Paintings by Hans Mozer
My name is Hans Mozer and am 60 years.
I only started to paint seriously after I've been back from an eleven year short adventure in Benidorm, Spain(1993-2004). With hard work every night (even Christmas and new year) as bar owner, singer/entertainer in clubs and bars and as a songwriter at daytime.
Due to health problems of my wife we returned back to Holland.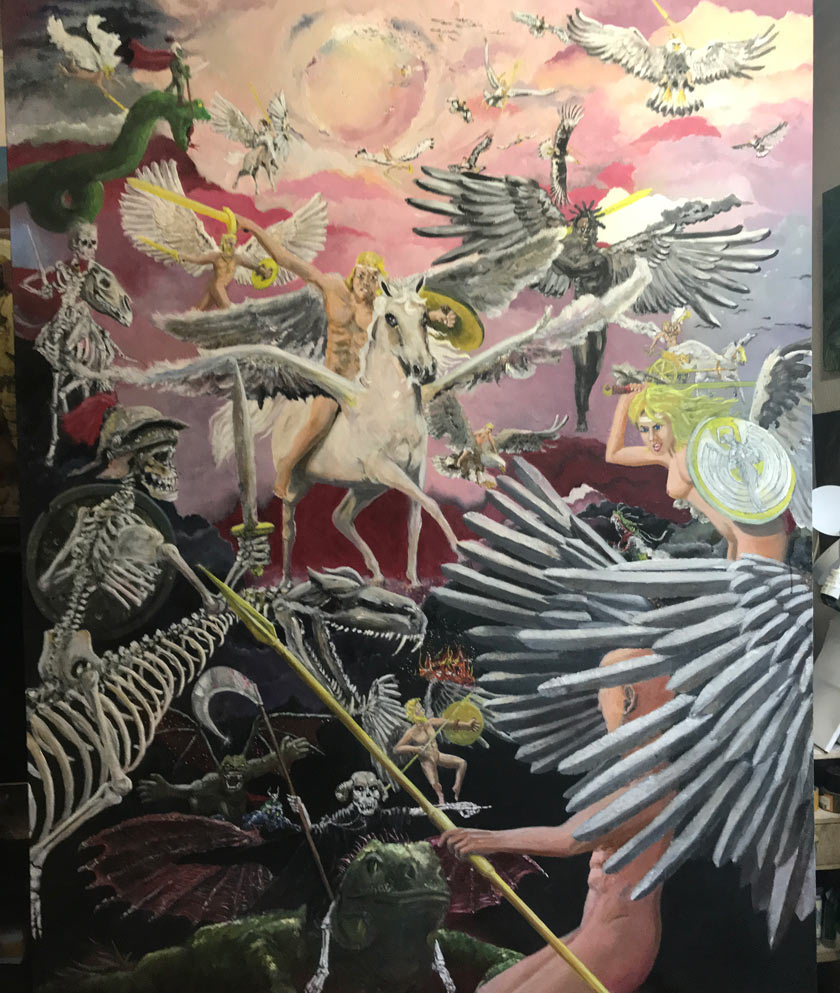 1992 I painted my first few painting and made some sculptures.
From 2006 I worked with oilpaint only.
September 2016 I cut off the thumb of my preference hand. I'm a lefty. Fast surgery saved my thumb, but it has become static, almost impossible to write, draw or paint. With months of practice I was able to continue my painting with a handicap. My last oil painting 'The Battle' , 185x140cm, has partly been painted with my right hand and is almost ready.
Meanwhile I started to mold some bustes out of ceramic clay.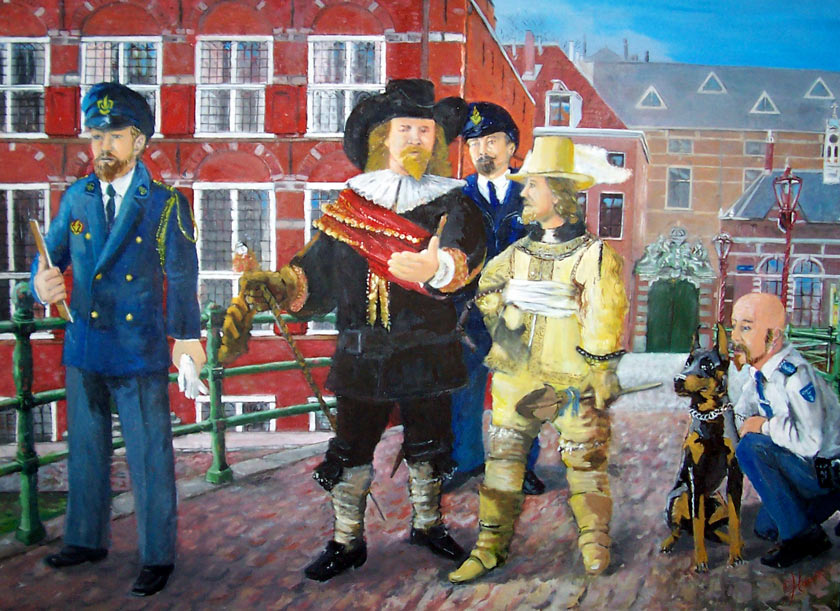 Without extra schooling I will not get much better than I am now and my greatest art dream is to be able to use the old master Rembrandts technics in my paintings.
I don't earn enough with my painting to be able to pay for the academie myself. That is why I enter this conpetition.
Thank you for the possibility.
Hans
chamoart.wordpress.com