Artwork by Carol Cyr
I am a wife, mom, grandmother, business owner, gardener and a sometimes artist. Art is a place where I can regroup and clear my head. There is nothing like getting in the mode where one is totally engrossed and that time ceases to exist. It doesn't always happen, but wonderful when it does.
I am always eager to learn new techniques that I can apply to my art.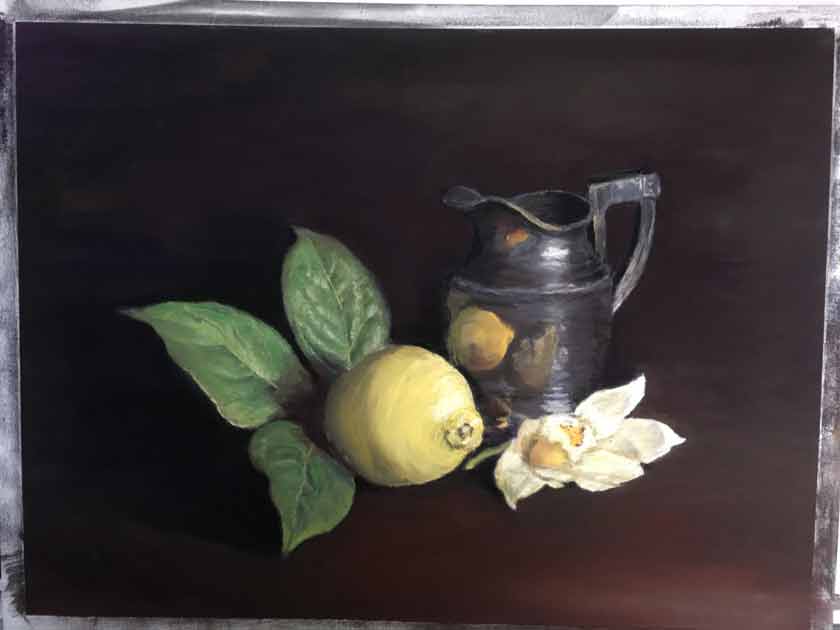 I didn't think I was able to use color, but when I decided to make some time for myself and picked up my great grandfather's pastels, I realized that maybe I could do this. And when I discovered the proper paper and tools it became clear that there was so much to be learned, and I was hooked.
I have always loved the pastoral scenes of the great masters. And would love to learn the techniques. I have never had any skill in drawing people and would also love to learn how to do that. I am also not able to draw from memory…I always need a photo or subject matter to draw from. I did have art classes in high school, but consider myself to be self taught, with a bit if help from YouTube!
The idea of online classes that I can follow at my own pace, when I can carve out time, seems to be the next step in my desire to learn more.
I stumbled upon Old Masters Academy during one of my many online searches for techniques. I seems like a great opportunity to to have some formal education, when the budget would allow for it.
With help of people who might vote for me, the next step in my pursuit of bettering my skill set could be accomplished .
I also wish to offer opportunities for my grandchildren to find joy in creating art.
I want to win this Competition and I need your help!
Please vote for me by sharing this page:
---
Discover how to paint like the Old Masters using modern materials!