Artwork by Hani Bordonada
I am a self-taught artist based Manila, Philippines and currently reside in the heart of the metro.
I started my art journey at the age of nine (I am currently 27 years of age) but have never sought formal art training – I first dabbled in charcoal, watercolor but eventually found my true calling in oil painting, specifically portraiture.
What I lack is training, I make up for mastering my craft by hours and hours of self-taught practice everyday which has greatly worked in my favor, albeit it took years to hone my craft and is still a work in progress.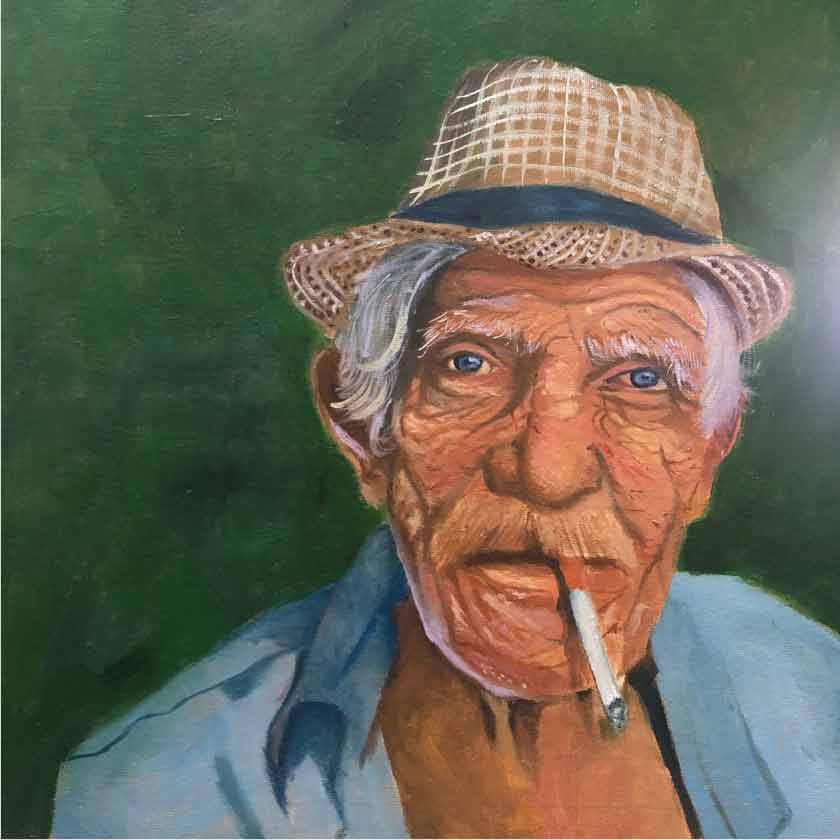 I do not have any connections to galleries and have never been exhibited as an artist but this has always been my dream. I take a bit of commissions here and there about three to fours times a year.
I want to win this competition so I can finally have some formal training and further master my craft, being self-taught can only take not too far from what I really want to achieve as an artist.
I truly believe winning this course will not only help me as an artist but also instill artistic discipline, patience and finding my artistic style/signature.This can also be a catalyst into finally being considered by local galleries and exhibits – at the end of the day, my dream has always been to be a full-time artist and winning this competition can boost up my art portfolio.
I have been following Old Masters Academy for some time now (about a year and a half) but have never been able to afford its courses – although every newsletter from the academy, I have diligently read and followed. I do hope the administrators of this humble academy can consider my craft as worthy of being awarded this competition.
I want to win this Competition and I need your help!
Please vote for me by sharing this page:
---
Discover how to paint like the Old Masters using modern materials!