Artwork by Brandon Jackson
(Extinctmimesis.com)
Natural born creative, raised in the southeast of the USA by a Vietnam Vet, a culinary entrepreneur and a loving mother into a family of hard workers.
In all ways art is my life; whether working on machines, computers or a relationship I view all things as a creative endeavor to be imperfectly perfect.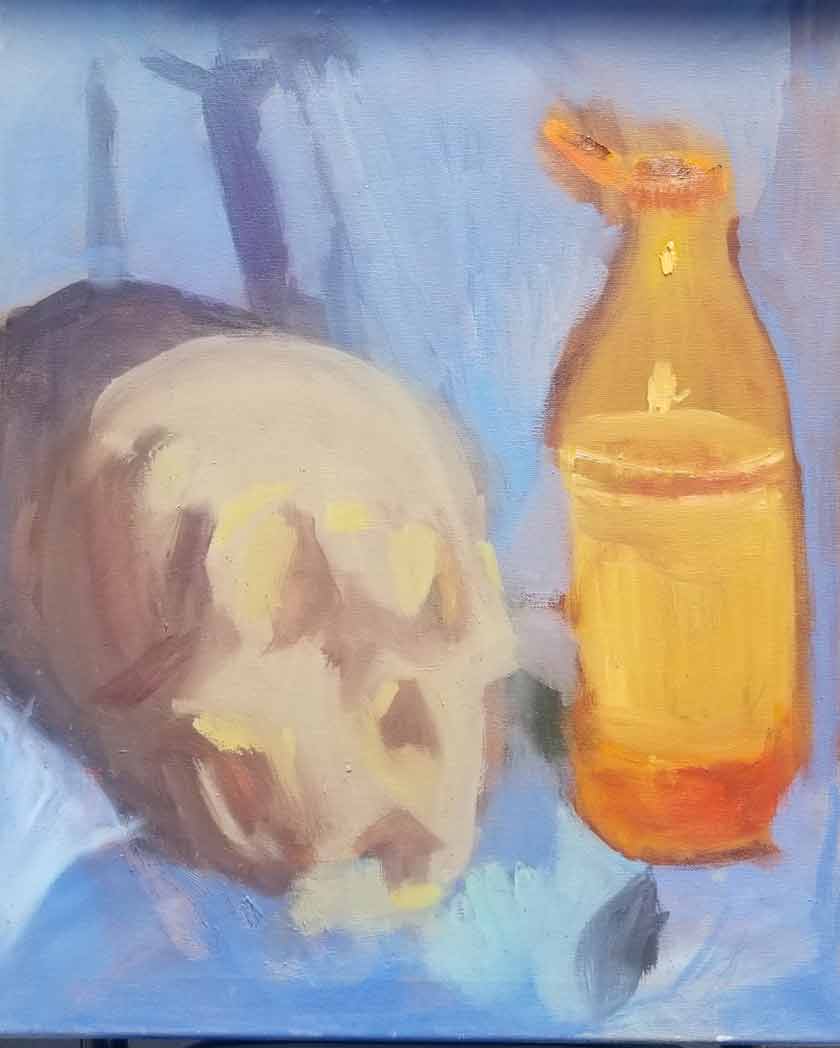 The biggest challenge to pursuing my art is ever increasing clarity in my artistic vision whilst enjoying the process that is life. Blending the passion of existence with technical proficiency and a desire to spread knowledge is what I have and only wish to continue learning through the pursuit of fine arts.
To me the Old Masters Academy is a boon for the education of not only artists but all creatives, who wish to learn more and dive deep into the fundamentals of art creation.
With a thirst for knowledge and a deep need to master it for use to help and motivate all in my circumference, I am a perfect candidate for this course as well as the very reason why people should vote for me.
I want to win this Competition and I need your help!
Please vote for me by sharing this page:
---
Discover how to paint like the Old Masters using modern materials!