Artwork by JORGE LAGUNES
Me llamo Jorge y tengo 56 años ,soy abogado y administro una oficina tiempo completo , estoy casado desde hace 27 años y tengo una extraordinaria familia .
El arte ocupa un lugar muy importante en mi vida, creo que es algo que me complementa y me hace apreciar la vida de una manera diferente
Mis principales desafíos artísticos son poder seguir aprendiendo técnicas nuevas y mejorando lo que ya hago para poder participar en exposiciones y que la gente sienta y disfrute lo que quiero transmitir cuando pinto.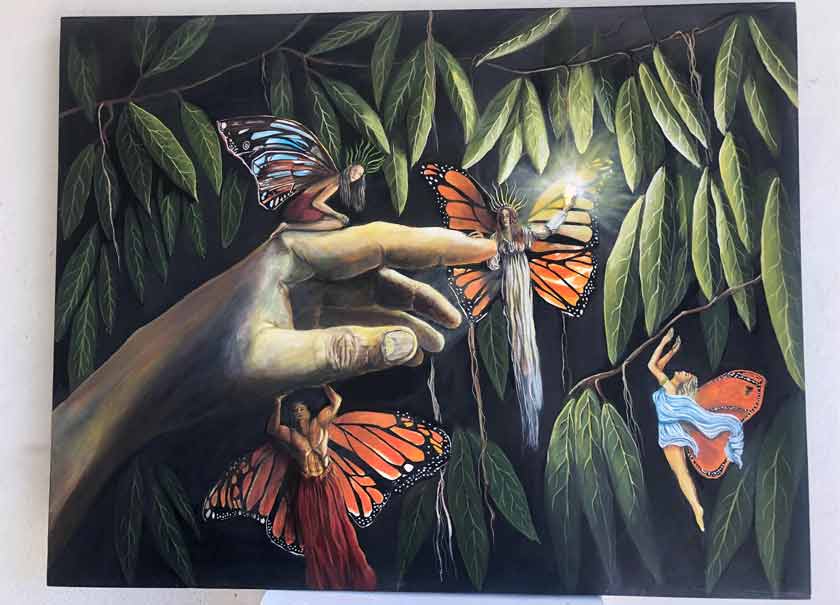 Lo que quiero aprender es dominar las técnicas clásicas que me permitan poder lograr transmitir de forma exacta lo que imagino ya que por falta de este conocimiento a veces no puedo representar o plasmar en un lienzo lo que imagine.
Es en mi opinión la mejor opción en cuanto a aprendizaje que existe , ya que reúne en un solo lugar todo lo que alguien que quiere estar en el medio del arte podría desear.
Porque deseo aprender las técnicas de los grandes clásicos y poder aplicar este conocimiento en mis trabajos para mantener este tipo de técnicas vigentes
Deseo que la gente vote por mi porque quiero adquirir un conocimiento que en realidad necesito para poder plasmar de forma precisa todo lo que imagino y poder ver en un lienzo y compartir con los demás mis ideas y sentimientos.
I want to win this Competition and I need your help!
Please vote for me by sharing this page:
---
Discover how to paint like the Old Masters using modern materials!