Artwork by Jenny Lee
Hi there,
I am recently retired and live on Waiheke Island, New Zealand.
I joined the Web Art Academy some years ago while I was still working as a cardiac theatre nurse. I completed all the courses, learning a great deal of oil painting skills and techniques. I also painted at every opportunity, watercolours, acrylics and oils. I was encouraged by my family, friends, colleagues and collectors.
I wish to enrol in the Old Master's Academy Course.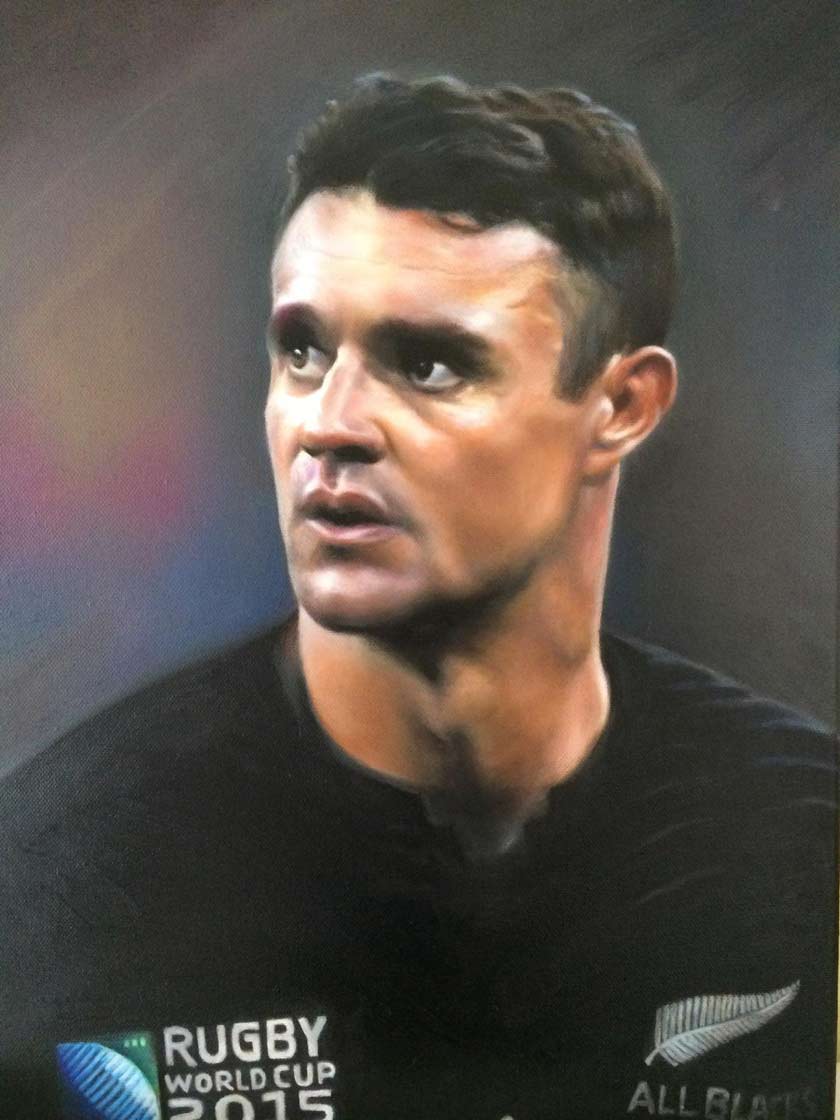 I submit as an entry to the competition, my oil portrait of one of the world's greatest rugby players, the New Zealand All Black, Dan Carter. I painted him because I was a great fan, especially of his deadly accurate goal kicking, and was fascinated by his characteristic technique of focusing his gaze steadily on the goal posts immediately before moving in to take the kick. The concentration here is shown in his eyes. I call it "The Look".
I have to say that I wouldn't be able to paint this painting without the techniques, I learned from the Web Art Academy.
Everyone loves this painting and it sold almost immediately when I exhibited it. It's one of my favourite portraits. However, I am aware of my limits. I need more in-depth training and I believe that the Old Masters Academy can greatly help me to fulfil my dream, which is to become a professional artist who can paint like the old masters.
Thank you for voting for me!
I want to win this Competition and I need your help!
Please vote for me by sharing this page:
---
Discover how to paint like the Old Masters using modern materials!