Artwork by Julie Evans
julieevansartist.webs.com
I am an artist. My name is Julie Evans. I have been oil painting since I was 11 years old, as well as watercolor painting. I started drawing even earlier. I just turned 55 this month.
I am primarily an oil painter, but occasionally enjoy using watercolors and other mediums. I have been known for my realistic portrayals of nature, having painted hundreds of landscapes. I have also painted still life and portraits.
I paint on location and in my home studio where my fervor for nature's beauty translates to my painting. Art also appeals to my analytical mind. I enjoy playing with the laws of nature and subtle nuances of the laws of light and spotlighting. I find painting harmonious with the exciting spellbinding search for perfection and order. I use oil paint and thousands of tiny brushstrokes, burning hours upon hours fueled with intense concentration on the subject at hand, to package my presentation to the world. Instead of presenting myself to the court of law I now present myself (through my artwork) to the court of public opinion. Instead of using words for expression, I communicate in paint, hoping what I illuminate touches someone else's soul in a convincing a way.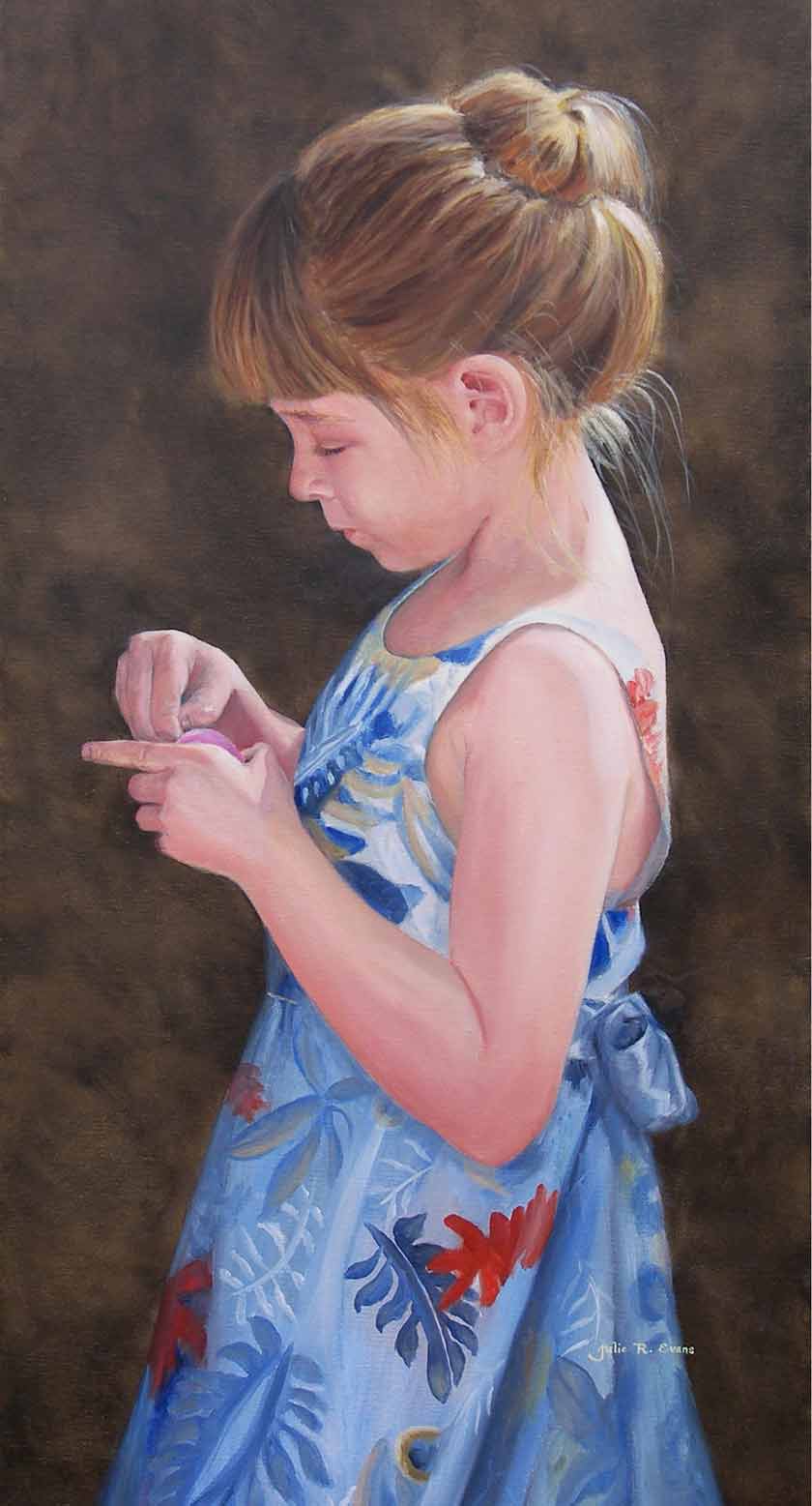 I take great pleasure in remembering that I have artwork in homes, businesses and government offices that span from here to Florida. I feel a deep sense of accomplishment and joy when someone tells me how much one of my paintings means to them, because my paintings also mean so much to me.
Some painting highlights include a commission hanging at San Bernardino City Hall of a distinguished councilwoman, a commission for the Federal Bar Association and the Riverside County Bar Association for a District Court Executive and Clerk of the Court for the Central District of California who was beginning a new position as Chief Executive Officer of the California Superior Court, Riverside County, and all 21 California Missions for the revised covers of a series of books read by fourth graders, "The Missions: California's Heritage, by Mary Null Boule. It is really thrilling to think how far and wide my paintings have travelled. I also share vicariously in people's joy when memories are preserved through my artwork. University of Redlands paintings have been bought for graduation gifts, a park bench with surrounding flowers and greenery which was the setting at Prospect Park where a man proposed to his wife and was now celebrating their 50th wedding anniversary (what an honor), and many paintings of our beautiful California landscapes I have captured on my canvas that have been graciously received into many homes because the place means so much to them.
I hope to continue to paint, live, and see life as I have come to know it for the rest of my life. If you happen to see me out painting or at a show please come over and say hello.
I am also a life-time learner. I can continue to learn and improve my art as long as I can breathe and create.
I can complete tasks. My brother is taking a competitor's course and has improved. I would like to take this course and see if I improve more. I will post my review at the end of the course if I win, of course. Wish me the best!
I want to win this Competition and I need your help!
Please vote for me by sharing this page:
---
Discover how to paint like the Old Masters using modern materials!