Artwork by Daria
Hello and nice to meet you, I'm Dasha!
Strong threads connect me with art! I have been drawing since I was 6, graduated from two art schools and an art college.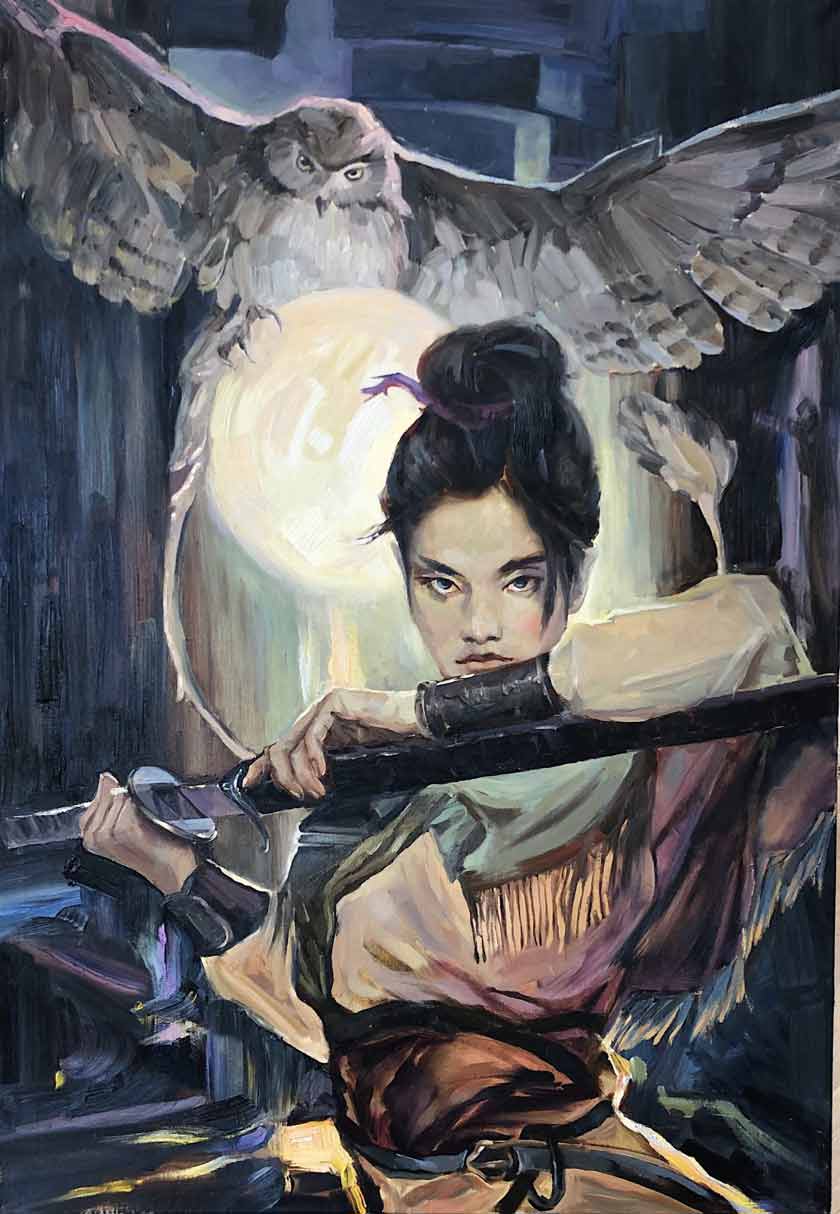 I have been doing graphic design for a long time, and in the last year I have returned back to painting. At the moment I really feel an acute lack of knowledge, namely in the technique of "old bridges". I am very impressed with the videos that I was able to watch on your site! it's just incredible! Super clear language and a wonderful video series is really what any artist needs now, regardless of his professional level! And I would be happy to be able to access this very important information!
Why do i want to win this course? Probably because I still believe in luck? Maybe this is just the case when the energy from above helps you become better? Why should people vote for me? haha probably there is no definite answer to this question! but I can say for sure that having studied this course, I will definitely apply all the knowledge gained in my work! I can bring something to this world. I believe that accidents are not accidental, and having found you, I definitely found my way!
facebook.com/daria.sunrise
I want to win this Competition and I need your help!
Please vote for me by sharing this page:
---
Discover how to paint like the Old Masters using modern materials!