Artwork by Judith Durling
I have always had an insatiable desire to be an artist. Not knowing what produced that yearning, I have gone through a long life journey of creating but never feeling fulfilled. I call it long life journey because I have lived into the seventh decade.
As a child, my biggest desire was to have a blackboard so that I could write and draw upon it. My interest in painting was given birth when one of my brothers brought home tubes of oil paint along with a brush picked up in a second hand store and said "these are for you". That was exciting for me.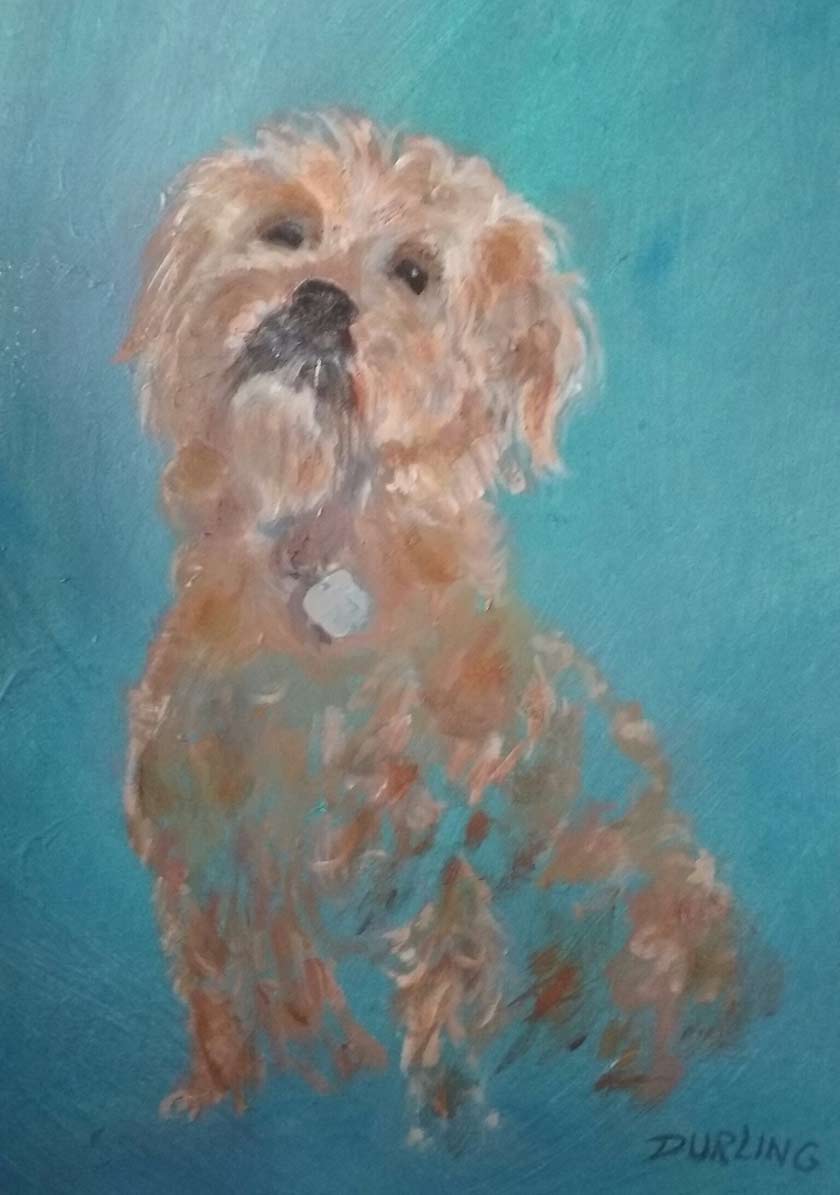 The second glimmer of hope for me in art was when my high school art teacher told me my paintings were "way ahead of time" and urged me to continue my skills in college. Art College never happened, you see, as I was born into a very poor family, and the future of a girl such as I was to get married, have children, and be a good wife, if I were lucky.
Divorce was also part of my future and the raising of girls alone when men who did not pay support for their children were slapped on the wrist was my legacy. My wish to be an artist was then a slightly burning spark in the back of my mind. More school and some needed college helped me to become a bread winner in the job market, but not for art.
I quietly looked at other peoples art but never my own because I stopped painting. I promised myself I would be an artist once retired. Well, I have made some progress in that direction but not enough. I have wanted to paint like the masters and the Old Masters Academy will help me do that. I admire the old masters paintings in museums and wonder at the skills to produce such really fine art. If I win the Old Masters course it will help bring a life long dream to me.
A vote for me to win this competition on my birthday, at August end, is a gift. Thank you.
I want to win this Competition and I need your help!
Please vote for me by sharing this page:
---
Discover how to paint like the Old Masters using modern materials!