Artwork by Rachel Levine
My name is Rachel Levine and I'm 28 years old, and living in Oakland CA. When I moved here 4 years ago, I decided that I was finally going to become a professional artist.
I have done art all my life, and it's always had a very special meaning to me. Growing up, I would pause dvds I had and copy what was on the screen to the best of my ability, and do this every single day.
My household wasn't peaceful either, so my favorite activity would be to draw made up characters with my sister, and create a whole unique world based out of our imagination. I could never stay focused in school, but what always held my attention was art. There are many things I'd like to work on with my art. Anatomy, color theory, maybe even still life. I just know I have a lot to learn.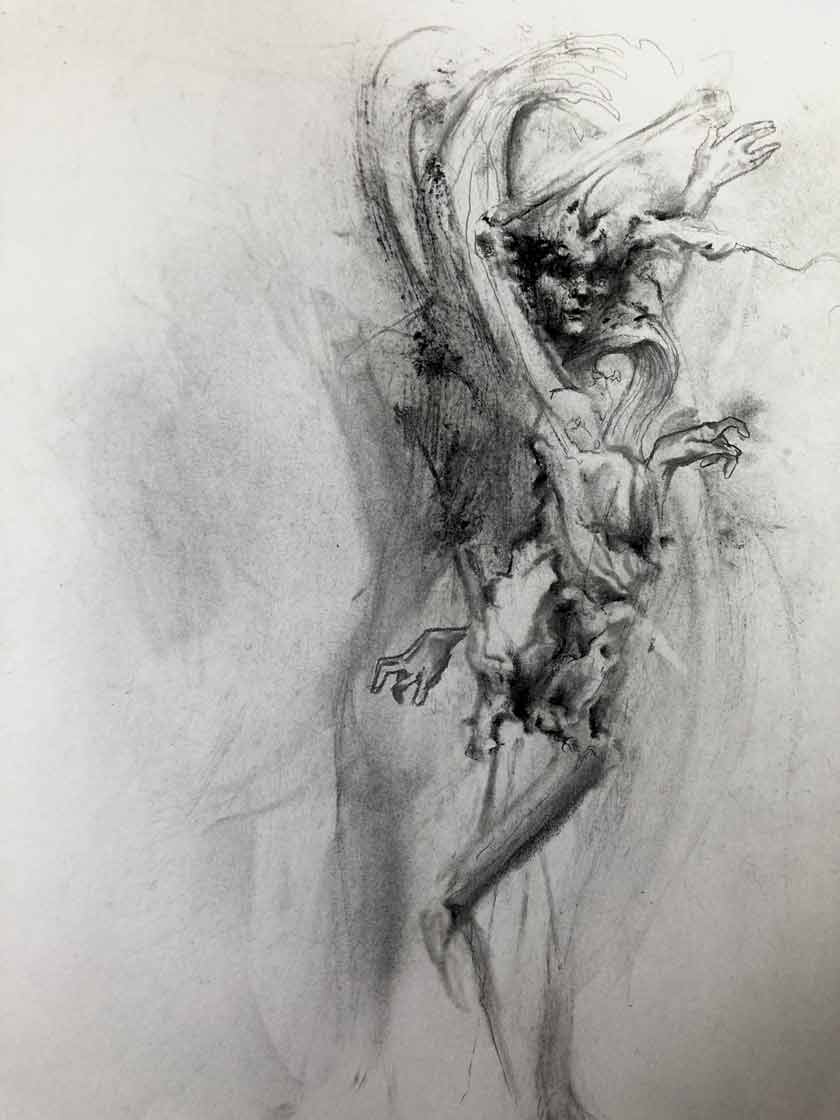 What I really enjoy about the old masters academy is that it really feels just like that. Your academy has succeeded in enveloping the soul of the old masters but in a modern, refreshing manner. I would like to win this course because I know in my heart of hearts it is what I need to get myself to the next level. Even though your teachings are worth every penny, I just don't have extra cash to spare lately. I feel this could change my art career forever. And lastly, there is no good enough reason why I should be voted for. All I hope is my story resonates with a few people enough to where I am chosen, thank you.
instagram.com/racheldanielleart
I want to win this Competition and I need your help!
Please vote for me by sharing this page:
---
Discover how to paint like the Old Masters using modern materials!