Artwork by Sarah
Art has always been a love of mine and something I took great pleasure from. I am a teacher. I am married with children. I had a happy childhood and was good at school. I loved art and took it as a subject in secondary school. I spoke to my teacher about developing a portfolio in order to attend Art College. 
However around the time I turned 15 my home was turbulent. There were a lot of problems especially with addiction and many I cant write here for my family privacy. Because of the chaos that lay at home, I very often didn't get my homework completed and would skip school on many days as I hated telling the teachers that it wasn't done. I hadn't time to do my Art and was physically stopped from completing work on a few occasions. 
I was told that art wasn't a real job. My art teacher didn't know what was going on at home but she must have sensed something as she gave me the key to the art room and told me I could go there whenever I wanted. It meant I stayed in the school and not out on the street. It was a godsend. I could sit in silence and just work and just be. It was more like therapy  for me. I got my schoolwork done but never got a portfolio completed. 
I missed out on Art College and went into teaching. It's a good job alright but I am far from happy. They are days when I arrive at school that I just want to turn the car and drive away. It's not me. I am missing a huge part of myself.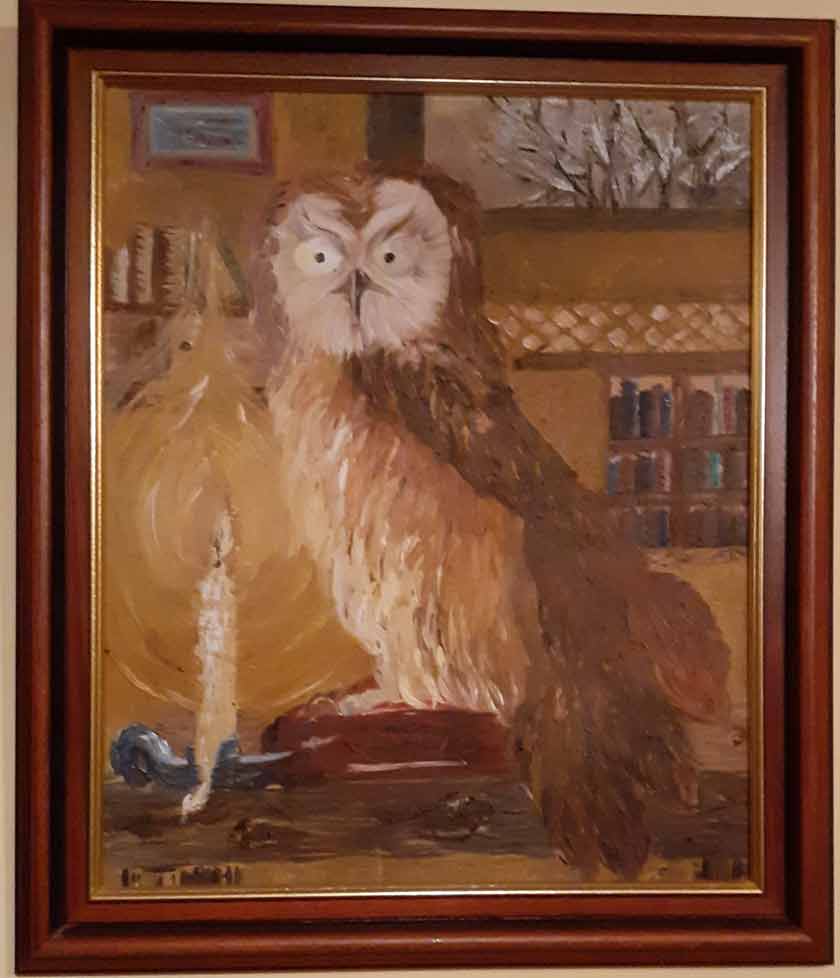 My mother took her own life several years ago and it was horrific. We have never gotten over it really. I was shell shocked for years but also had my children in that time and have been exceptionally busy. I forced myself to show up every day to my job and also look after my children and help my husband with his. 
I took a break this year to look after my children and try to focus on my art for the first time. I have very little art to show for myself as you can imagine but I have a recent unfinished portrait of my daughter. I painted it at a time this year when I was feeling very anxious and it focused my mind. I'm just waiting for the oil to dry so I can do the next layer. 
I feel like I have never been taught art. I've just plodded along doing my own thing hoping for the best. I need to learn how to prepare canvases, need direction with life drawing and mixing colours. Any time I paint now it's from a picture. I want to be better than that. I need help with light also to make my work look realistic. They always seem to look flat and lifeless. 
I would love to win the Old Masters Academy™ course for many reasons. I really respect the work of these artists and always have. I want to be as good as them. I have no money for the foreseeable future. There's no way I would have the time for full time college or the money. I can't believe this has come up now because I've been asking for a sign to give me some direction for me and for my art. The Old Masters Academy™ has excellent advice and resources and has so much that I want to learn. I don't want to go back to my job but need to have a purpose and a way to feed my children at the same time. I want to take the plunge and be the artist I've always wanted.
I want to win this Competition and I need your help!
Please vote for me by sharing this page:
---
Discover how to paint like the Old Masters using modern materials!