Artwork by Cindy
I draw since a bit, during one of the lockdown in France.
I love drawing and I have a crush toward the oil painting when I experimented the medium. it was magic.
In the same time, I learn English language because I work to move to Canada for a long time.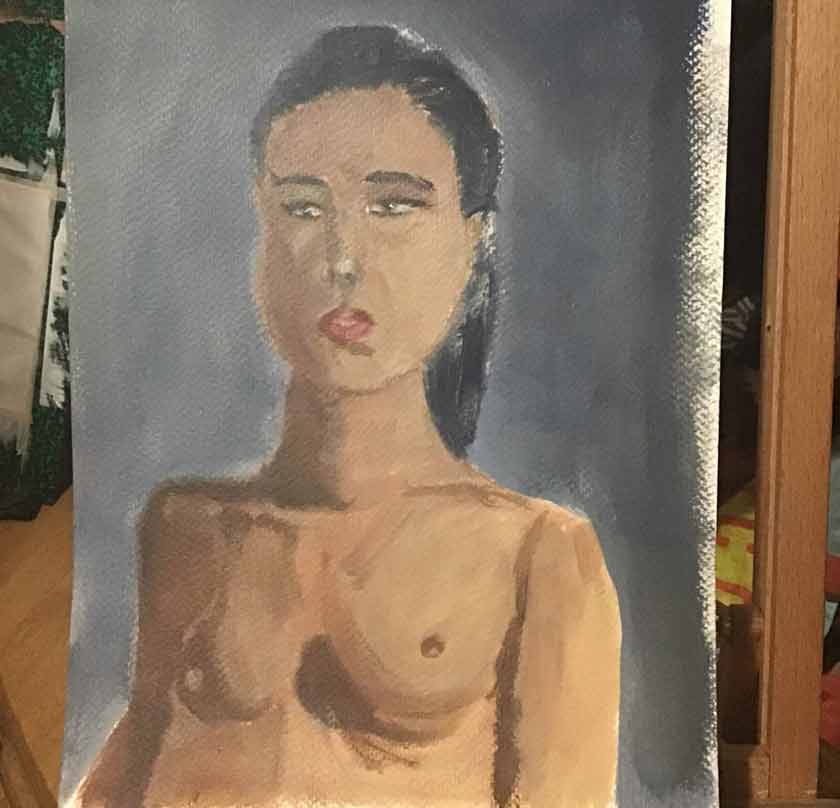 I fall over on the old master academy lesson by chance and I find it amazing and incredible ! furthermore, The course let me to begin in Paris and to pursue whichever the place where I am.
I try the lesson with the physic place, but for the moment, I don't like it because It is only a time by week and it's not very personalized…
I would love to learn ancient technics of the old masters and I prefer art academic as well.
My aim will be to paint complexes scenery and realists and to be indépendant in the creation. if you can help me, it would be very great.
thanks a lot for the reading
kinds Regards
I want to win this Competition and I need your help!
Please vote for me by sharing this page:
---
Discover how to paint like the Old Masters using modern materials!