Artwork by Alejandro Las
I was born in Montevideo, Uruguay.
I´ve been drawing ever since I remember.
When I was young I wanted to draw and paint like the old masters, but unfortunatelly that school was "outdated" (I was told).
Hence, not having really where to learn I did some self studies, mainly from books.
Now that internet is here, I realize my old dream of drawing and painting figuratively is alive and kicking.
The Covid obliged us to stay home and change some of our plans. Because of that I took some courses that would enhance my drawing abilities.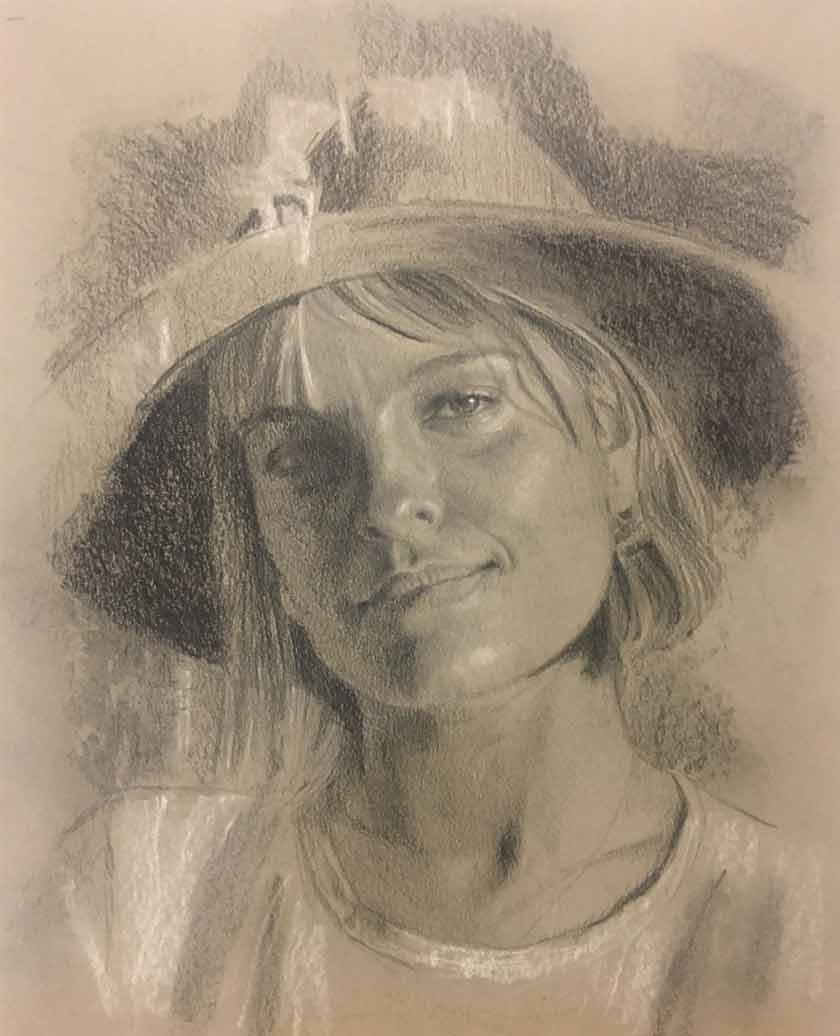 I consider your academy as a wonderful opportunity to learn in a formal way, step by step, so that I can gain confidence and accuracy.
I am fluent in Spanish, English and Portuguese.
My desire is to make a living out of painting and serving the world with my art.
Every day I dedicate between 1 to 2 hours to drawing. I am mainly interested in portraits. That has been my passion since I was a child.
I have also drawn some caricatures throughout the years, but my passion always takes me back to portraiture.
I did some oil painting some years ago, but I guess I forgot most of it. I am mainly interested in oil painting, watercolor and charcoal (always in terms of portraiture).
If you honor me with the possibility of taking your course, I will do my best to honor you with the discipline to practice and learn all that I can.
So, this is my plan for the future years.
1) Study as hard as I can for a considerable amount of time
2) Draw and paint, selling some of my work to start the journey towards making a living out of my art
3) Teaching other people so that they can also reach their potential.
I want to win this Competition and I need your help!
Please vote for me by sharing this page:
---
Discover how to paint like the Old Masters using modern materials!