Artwork by Yesenia Pleitez
I am a college student attending Valencia college. I am aiming to earn a Associate's degree in Graphic and interactive design. I so far have learned how, to code websites, draw and design logos, making posters utilizing both images and Typography, arranging articles, and designing apps and websites.
In my spare time, I love painting in watercolors, singing, dancing, using pastels and acrylic. I grew up with two sisters and a mom and dad. I am also a Jehovah's Witness who love studying and teaching about the bible and what satisfying answers it holds. I grew up in Florida in the city of Kissimmee. It use to be quiet with a lot of fans, but now its full of people who moved in.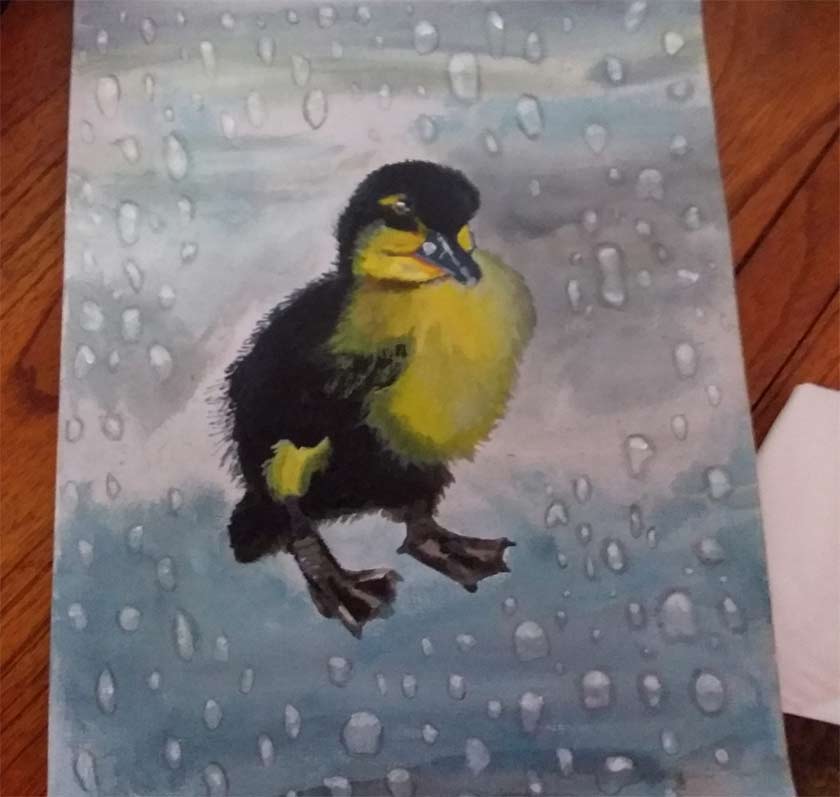 My favorite thing to paint is birds, because they are very fluffy and have easy shapes to paint. My favorite thing to draw are cartoons. I always imagine my self running a tv or Netflix show, so I always find myself drawing my characters in notebooks and sketch books, buts unlikely that I would be able to pitch my ideas since the animation industry is not the best in its current state.
I always wanted to paint like the old masters since I love surrealism so much. My favorite artist is Camilla d ` Derrigo and I love how incorporates animals, humans, and color. Even though it is far different from what the old masters paint, I would like the confidence to paint surreal humans in the same way, I love and appreciate art and it would be great to incorporate these new skill either In my Graphic design courses in school, painting other things, or to simply give nice gifts to others especially due the Covid situation we are in. This course reduce a lot a stress on me or on others I am willing to give to.
Revelation 21:4 says-
"And he will wipe out every tear from their eyes, and death will be no more, neither will mourning nor outcry nor pain be anymore. The former things have passed away."
Have a great day!
I want to win this Competition and I need your help!
Please vote for me by sharing this page:
---
Discover how to paint like the Old Masters using modern materials!