Artwork by Marianna Nagy Lantos
It is my old desire to learn the techniques of the old masters.
After the birth of my children, I looked for the opportunity for home training, which I was able to do comfortably with the young children. When I saw my first Old Masters Academy training, I applied immediately and gladly. I loved the understandable, simple guidelines that made it easy to achieve spectacular success. During my studies, I liked the plant parts of the paintings, so I began to delve deeper into the world of plants and developed in that direction. Although I am currently painting with watercolor paint, I would later like to mix this knowledge Witteg oil painting and learn as much as I can. I love mineral historical pigments whenever I can, I paint with this type of paint.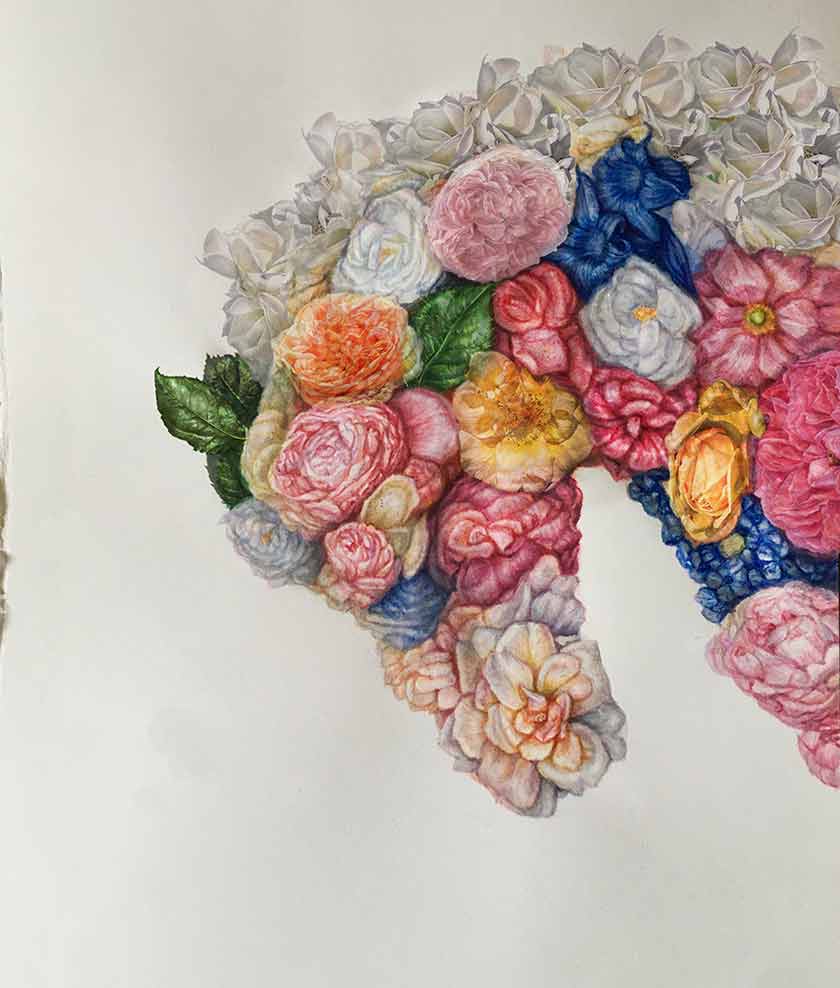 I am happy to look for gum arabic ingredients and earth pigments around my place of residence, from which I make paint, and also paint is often made from plants grown in our own garden.
I am currently painting botanically accurate paintings of plants and beetles, nature hides untapped opportunities. At the sight of my work, they pay a little more attention to the natural values, they show a willingness to get to know the plants and animals living near their place of residence better, so we can save the lives of many plants together.Promoting my paintings is not only lucky because it radiates beauty and serenity, specifically, along with colors, it has as beneficial an effect on the body as a therapy. It also inspires others to preserve environmental values.

In my drawings and paintings I am influenced by the old masters, yet I like to complete our painting history with a new composition and technical technique.
Thank you so much to the academy for starting this journey!
Marianna Nagy Lantos
instagram.com/botanicalarthun
I want to win this Competition and I need your help!
Please vote for me by sharing this page:
---
Discover how to paint like the Old Masters using modern materials!