Artwork by Guy Perl
Hello everyone,
My name is Guy Perl and I am a 29 years old, professional artist from Tel Aviv Israel.
Painting has always been a big part of my life since I was 7 years old.
After different "after school" classes and also school of art teenage I decided to get a fine art degree in the second I was able to do it. I want sure yet about my style or where I wanted to get with my technique as an artist So I focused more on my subject manner and less about the way I painted.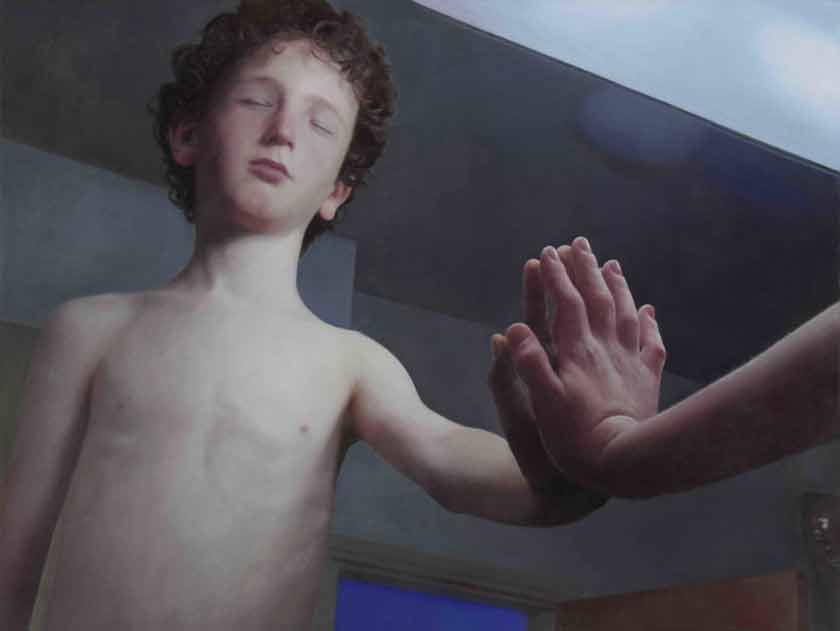 During my degree, after two years I started to get frustrated when I realized I just don't have enough tools in the university to express myself. I wanted to learn more about old masters academic technique and to become a a figurative realistic artist. I started to read a lot of technique books from the library, study anatomy and color theory and purchasing instructional videos of artists.
After that I started to take flights to different artists I admire, and I even participated in a student exchange program in united states in Baltimore. I went there because they had a class about different old masters techniques. Even after my degree when I was already working as a professional artist I have never stopped and took workshops all over the world: In Belgium, in Florence, in New York, in Spain… and even went to two ateliers. One in Barcelona and one in Tel Aviv. Today I live and work from Tel Aviv. I got closet to where I want to be but I always feel I need to learn more.
Old Master Academy methodology have always fascinated me. I would like to win the membership so I can study more. Please vote for me.
Thank you,
Guy Perl
guyperlart.com
I want to win this Competition and I need your help!
Please vote for me by sharing this page:
---
Discover how to paint like the Old Masters using modern materials!