Artwork by Marie McKay
My name is Marie, I am Irish and am a grandmother of 4 children.
I love art as it is more than a hobby, it is a therapeutic distraction for me as I also have a job that carries some stress. I love painting now more than ever as I recently decided that I was going to master oil painting. I was always put off because of the cost of the oil paints ( not really that expensive when you buy a palette that keeps the paint fresh for longer) the amount of space required for drying pictures ( you can get around this, I hang mine pictures in the spare room – when nobody is sleeping there), and difficulty,,,(I always thought that using oils was the most difficult,,, this is so not true, I am amazed how wonderful a medium it is to use particularly as oils suit the kind of pictures I like to paint.i.e. black backgrounds).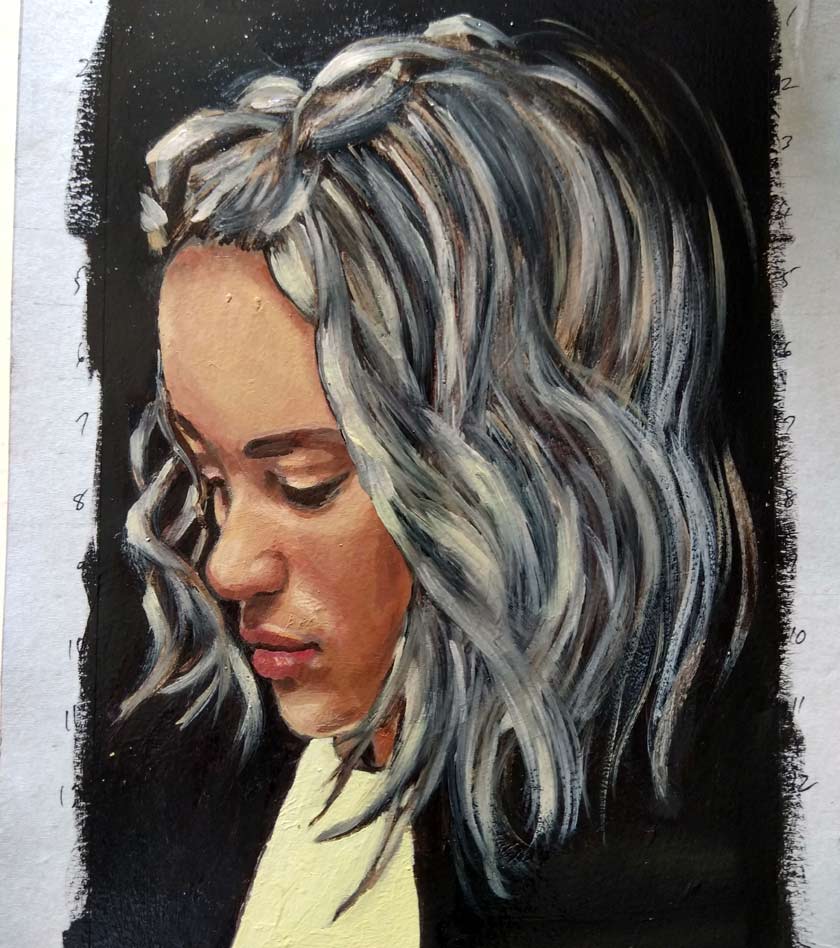 A challenge for me would be to paint outdoors with oils and any difficulties that may bring. I will just have to try it and see what happens. My artistic challenges would be to learn as much as I can about colour and warm and cool colours and when to use them.
I love the old masters academy course. I love the subjects and the teaching is so gentle, and very informative. I would like to win the course so that I can firstly feel that I am good at what I am doing and also to learn more..(the painting is of my granddaughter Jane).
I would love to win the course because I think that you never stop learning, and I want to paint wonderful pictures having learned from the best teachers.
I hope people would vote for me because the painting is good even though they don't know my granddaughter, they feel that it's a good portrait painting. That they like the brushwork and the colors also.
putitontheslate.eu
I want to win this Competition and I need your help!
Please vote for me by sharing this page:
---
Discover how to paint like the Old Masters using modern materials!