Artwork by Batool Khderat
Batool Khderat from Jordan, 28 years old (my facebook: batool.khderat.art)
I am a full-time artist, When I'm not drawing I'm helping others learn to draw by pencil and charcoal.
Six years ago I have started learning drawing, started with still life and portrait with pencils then with charcoals. In 2018 I started learning how to use oil painting step by step. I was so confused I made some disasters at the beginning but I become better with reading and practicing. Last year I have got interested in old master's technique, yes it is a great technique, although it requires a lot of time and patience but the vivid colors and the smoothness, totally worth it.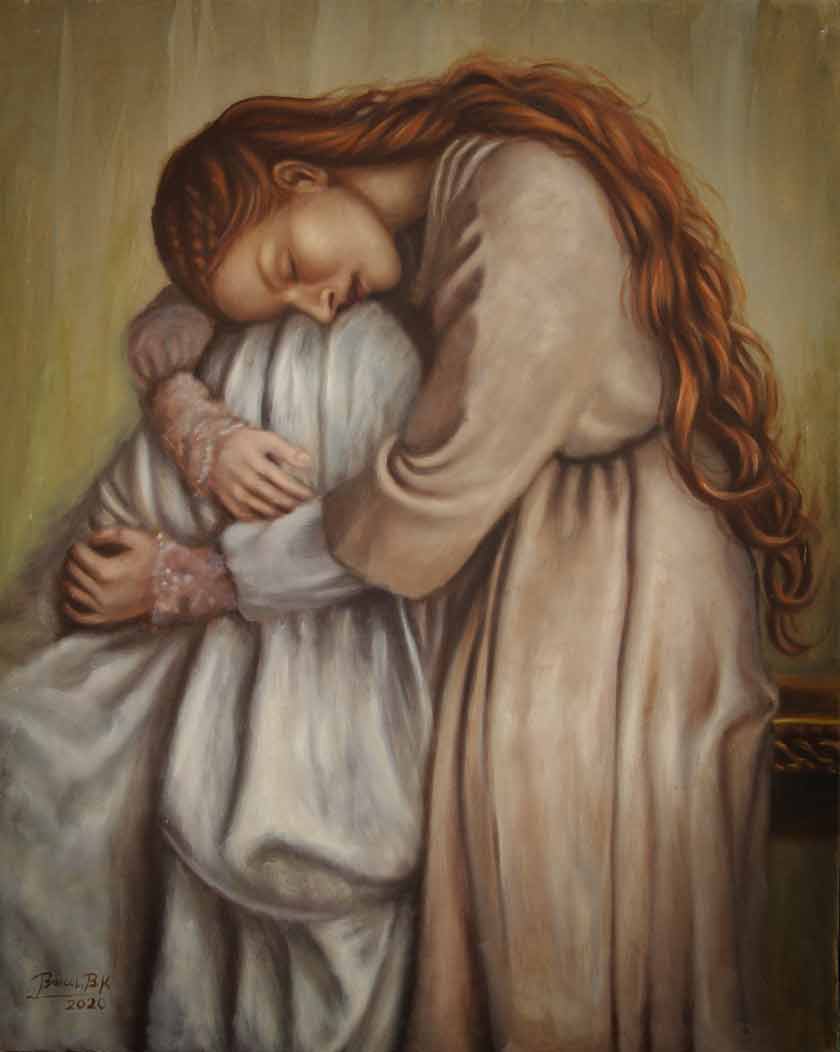 Art is what I really enjoy, I spend most of my time with it if I don't draw or painting you will find me reading about art or watching art demo somewhere, as they keep telling me " Batool you are eating and breathing art " !!
"you don't know what you don't know "! that is exactly what I want to discover and learn, still wondering about the layers that I should use or not in each painting.
I want to learn all about the old masters, their techniques, and the materials they used.
The old master academy YouTube channel was my first source of information when I started learning about the old master technique, the videos were full of useful information, then I found that this is the kind of art I want to master, the artwork above is what I achieved till now.
If I win this course it is going to do me good and develop my artwork to the next level faster, by known my mistake.
Self education is useful but it takes time and lots of experiment, I believe this course can give me the missing piece that I am looking for.
I hope to win this course, your vote would be a great support for me.
You can vote for me by sharing this page.
I want to win this Competition and I need your help!
Please vote for me by sharing this page:
---
Discover how to paint like the Old Masters using modern materials!