Artwork by Mitchell
My name is Mitchell. I am a 20-year-old Australian boy with a hobby in drawing and sketching. Mundane as this description sounds, I like to keep things simple ( it's what Leonardo solicits after all; "Simplicity is the ultimate form of sophistication").
However, I should amend drawing and sketching isn't an entirely appropriate way of describing the hobby. I am more in the habit of trying to cultivate skills to clearly express the unique ideas that cross my mind almost daily.
In this, I would say art is somewhat disparate for me, but that's not to say it doesn't affect anyone else in a meaningful way. I think it's capable of taking any person to places unthread and yet also strikingly familiar.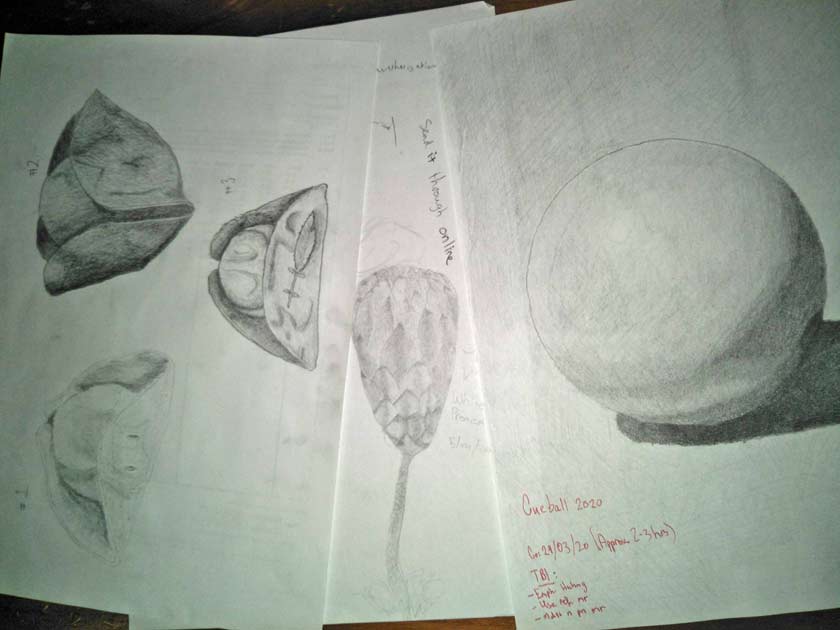 As much as I enjoy sketching out these concepts born of unbridled thought, I also invest a lot of time into rounding edges and learning fundamentals. This is my strategy of clarifying these vivid and lurid visions I have, employing tried-and-true techniques to feel like I have commended something entirely mine, wholly new, and bereft of technical flaw (at least to my standards haha).
This I would say, however, is my greatest artistic challenge. With these high standards comes a sense that I still have a lengthy and seemingly onerous journey ahead of me before I reach this desired state of enlightenment.
I guess that's the motivating part of it though at the same time – there's always room for improvement. It's a duality that at least inspires action – whether it be fear or frustration one day, or this profound lust to better oneself.
Old Master's academy is a really convenient and broad-based way of engaging with techniques employed by our consummate forebears; Leonardo, Michelangelo, Rubens, etc.
Most other providers seem to discard the old, decrying them archaic and supplanting them with more superficially state-of-the-art & topical strategies.
I think this is a woefully detrimental sentiment. There is great wisdom to be found from the masters of old, and Old Master's academy seems to me to recognise this also, and curate these strategies into something digestable and fun!
I want to win this course, so as to achieve my goal of realising these fantastical things I envision every now and again, and commemorating them unto something permanent and shareable. I want to enrichen the world, one that I would say needs some sort of respite in these times especially. I think that this course would be a great opportunity to expedite my goal, and afford me a privilege to share these things that I see so vividly – and yet currently have trouble realising.
I'm not particularly special in any way from anyone else that is participating, but if people were to vote for me – I cannot express how happy this would make me, and I would try my utmost to use this course to achieve my goal, and hopefully share things that people enjoy.
Have a great day readers and voters
I want to win this Competition and I need your help!
Please vote for me by sharing this page:
---
Discover how to paint like the Old Masters using modern materials!