Artwork by Lennox Aro
I am an artist that years ago had 5 children, all one year apart from each other. I was literally halted in my art production efforts and I feel eager to get back into the seeing of producing and hopefully showing. They are now older, and at this point in my life, I feel I can see the light at the end f the tunnel of the intense part of parenting. I feel and think I am at this point in time, ready for something more.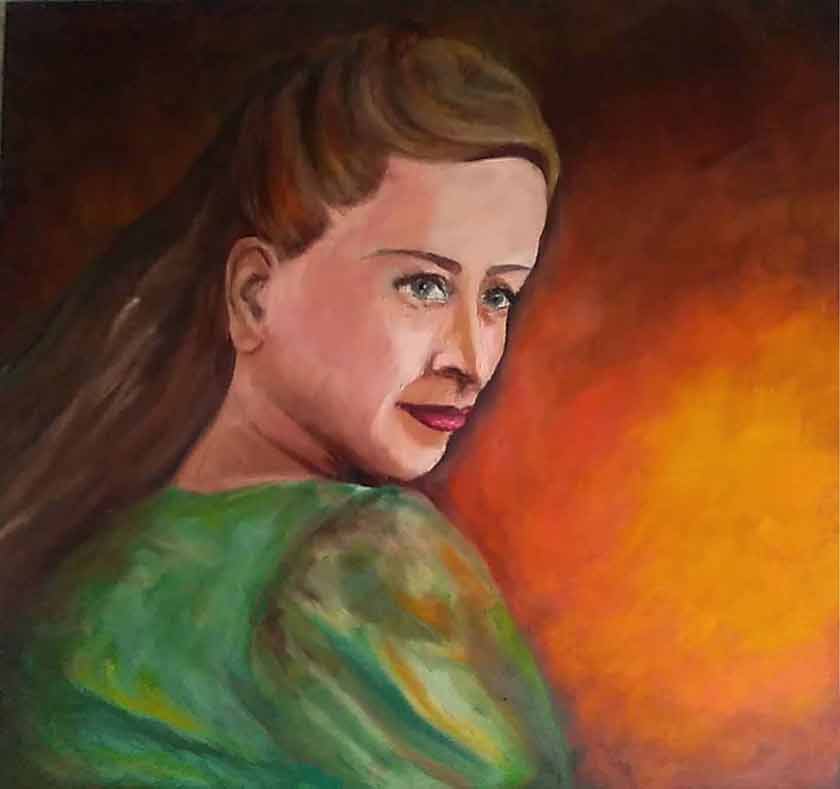 Art is very important to me, as well as the Fine Arts in general. Always has been and always will be. My life is rather empty if I am not creating something, and enjoying the satisfaction of creating something beautiful and meaningful and expressive.
I have challenges of getting down to business and seriously studying what I am doing and the goals I am wishing to commit to. When I start something for myself, I get challenged for completing it for myself or to my own very best trained knowledge. Instead, it is very easy to get sidetracked if I am not careful to push all the side interests and people demands aside.
I would like to learn the portrait and figure very, very well. There is nothing more beautiful and intriguing and satisfying to succeed with I presume. I would like to become fluid in my sit-down and decisions=approach to expressing with the portrait and figure alike.
I would like to win a Old Masterst Academy course, because I feel I could commit to it and that the program and resources are substantial and relevant to what I would like to learn and become more and more proficient in.
There are likely a number of applicants who would like to take this course; I just hope I am the lucky chosen one. I would really appreciate it. Thanks!
I want to win this Competition and I need your help!
Please vote for me by sharing this page:
---
Discover how to paint like the Old Masters using modern materials!