Artwork by Terry Pike McBee
I'm a 70 year old grandmother from South Carolina. Thanks to my high school art teacher, I have always loved to paint and draw. She introduced me to all art forms…from collage to pottery to creating my own fashion catalogue to drawing and watercolors.
My "art studio" is a drop leaf table which sits between two single beds in my guest room! It's beneath a window, looking up into a grand elm tree…very inspiring!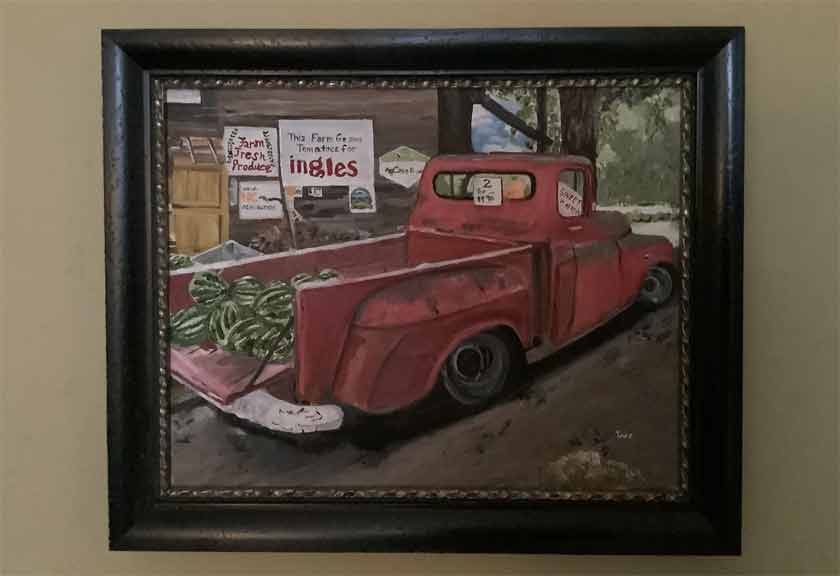 I am a self taught oil painter. I've had drawing lessons and watercolor lessons at our local art museum and used that training to move to oil..a medium that I've always wanted to try.
The Old Masters Academy looks most interesting. I suppose I really need any and all lessons available! Since I'm retired, such a prestigious art course would be a dream come true!
I've only been painting for about five years…I've been told to "just paint" for a while, in my own style, before looking into lessons. So…I'm ready!!
I want to win this Competition and I need your help!
Please vote for me by sharing this page:
---
Discover how to paint like the Old Masters using modern materials!